Kathreen Khavari Makes Political Statement With Dress
This Actress' Dress Sent a Powerful Message to President Trump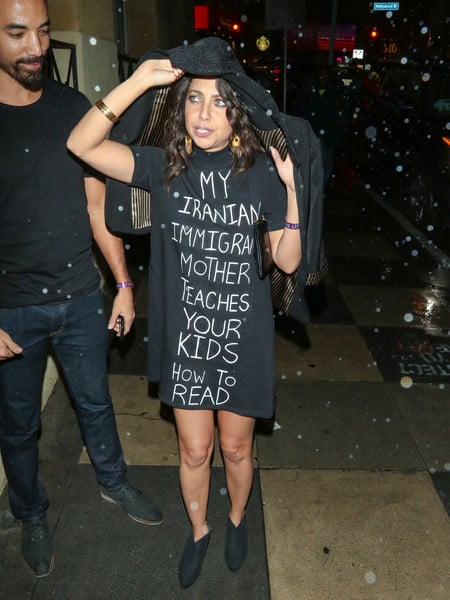 At last night's premiere of HBO TV series Big Little Lies, one of the show's stars used the evening as an opportunity to make a very clear political statement.
Actress Kathreen Khavari showed up on the red carpet in a little black dress-- but it was anything but typical. Printed with the statement "My immigrant, Iranian mother teaches your kids how to read," Khavari took a not-so-subtle jab at Trump's new immigration policies.
Khavari joins a number of other celebrities who are using their fame to speak out against the Trump administration, but her fashion-savvy stance is just another way to make her voice heard.