Katy Perry Apologizes to Taylor Swift
It Happened: Katy Perry Extends an Olive Branch to Taylor Swift After Years-Long Feud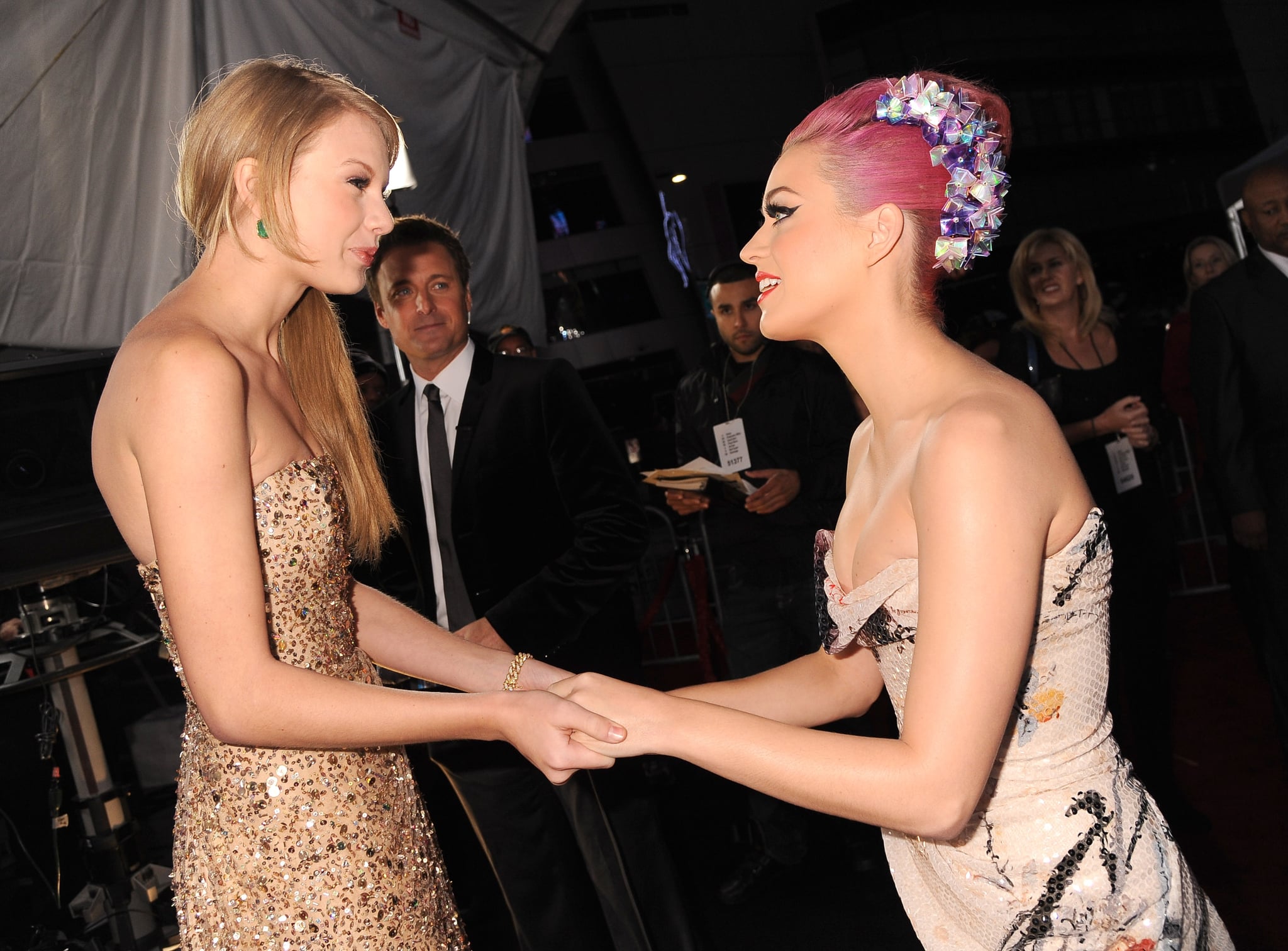 After years of feuding with Taylor Swift, it appears Katy Perry is ready to let bygones be bygones. In an interview with The Thrive Global's Arianna Huffington on Saturday, the "Swish, Swish" singer said she's finally ready to put their feud to rest. "I am ready to let it go," she said. "I forgive her and I'm sorry for anything I ever did, and I hope the same from her. I think it's actually like, I think it's time. There are bigger fish to fry, and there are real problems in the world. You know what I'm saying?"
For the past few weeks, Katy has been opening up about her ongoing rift with Taylor and she even went as far as to say Taylor tried to "assassinate" her character. "I love her, and I want the best for her," Katy continued. "And I think she's a fantastic songwriter, and I think that if we, both her and I, can be representatives of strong women that come together despite their differences, I think the whole world is going to go like, 'Yeah, well we can do this.' I don't know. Maybe I don't agree with everything she does and she doesn't agree with everything I do, but I just really, truly want to come together in a place of love and forgiveness and understanding and compassion."
After expressing her forgiveness, Katy reportedly threw her hands up in the air and began singing "Let It Go" from Disney's Frozen. "There's a lot of other things out there in the world that people need to be focused on. God bless her on her journey. God bless her. Honestly." Prior to her interview with Arianna, Katy made headlines when she appeared to respond to Taylor's seemingly calculated Spotify return by forming an alliance with none other than internet sensation Joanne the Scammer. Joanne, whose real name is Branden Miller, shared what initially appeared to be an innocent photo of the two hanging out, and in a now-edited caption, Joanne originally wrote, "Me and my rich white friend thinking of ways we can sabotage our frenemy Taylor.. Iconic." Joanne has since changed it to say, "Having brunch with one of my lady friends, talking about scamming men while listening to her brand new album witness. Iconic!"
Image Source: Getty / Jeff Kravitz/AMA2011