Katy Perry Talking About Award Shows June 2017
Katy Perry Denounces Music Award Shows: "All the Awards That I've Won Are Fake"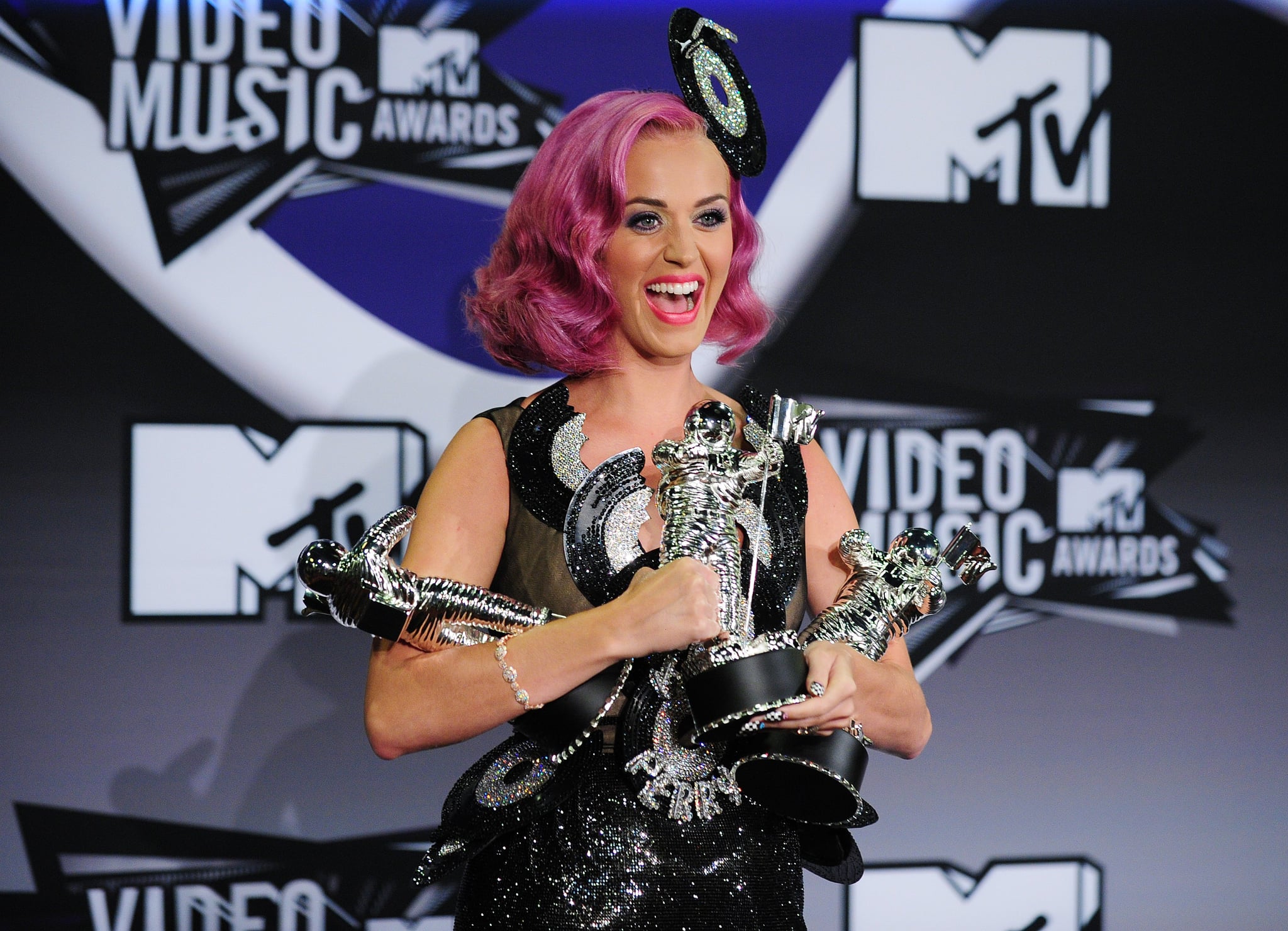 With each passing day of promoting her latest album, Witness, Katy Perry has been increasingly candid. The 32-year-old "Swish, Swish" singer has opened up about everything from her feud with Taylor Swift to her personal struggle with suicidal thoughts, and now she's taking award shows to task. In a brutally honest interview with The New York Times on Wednesday, Katy claimed that "all the award shows are fake, and all the awards that I've won are fake." Since breaking into the music industry with "I Kissed a Girl" in 2008, Katy has picked up trophies at the MTV Video Music Awards, Billboard Music Awards, People's Choice Awards, and American Music Awards, but says that the awards aren't a representation of fan love, but rather "they're construct."
Katy, who recently said she got her new haircut because she doesn't "even want to look like Katy Perry anymore," also discussed the issues she has with her ever-changing public persona. "I didn't kill [the old Katy Perry], because I love her, and she is exactly what I had to do then," she said of her younger look. "I'm not a con artist, I didn't con people, like, that was just me. And this is now."
Katy's comments to The New York Times come hot on the heels of her YouTube campaign, where she streamed her life in all of its unapologetic glory to fans for 72 hours straight. The experiment was done as a way to show her authentic self, and included moments like apologizing to Taylor for the drama that's gone down between them, and telling fans which of her ex-boyfriends is best in bed (hi, John Mayer). Rather than Witness, maybe Katy should've titled her album Truth Serum, instead.
Image Source: Getty / AFP