Kendall Jenner on How Cars and Her Dad Influenced Her Style
Kendall Jenner on How Her Dad's Hobby Influenced Her Style
As one of the hottest supermodels out there right now, we wouldn't be surprised if she's influenced the wardrobes of many of her peers. But Kendall Jenner has revealed the surprised influences behind her own sense of style. The 21-year-old admits that it was her father Caitlyn Jenner (formerly Bruce Jenner) who brought her up as a tomboy, encouraging her to love dirt bikes and motors. As a result, the fashion star feels she needs to balance her outfits out to be more feminine alongside the muscular motors she likes.
"I was raised to be a tom boy, my dad raised me to love stuff like this, and I was always into dirt bikes and four wheelers… It's also kind of an LA thing to love cars, because all you want to do is drive when you're younger… Some people get addicted to tattoos, I'm addicted to cars," she explained to CNN Style.
Here's when to catch it on CNN International:
Saturday January 14 at 7am GST and 4.30pm GST.
Sunday January 15 at 9.30am GST
Monday January 16 at 8am GST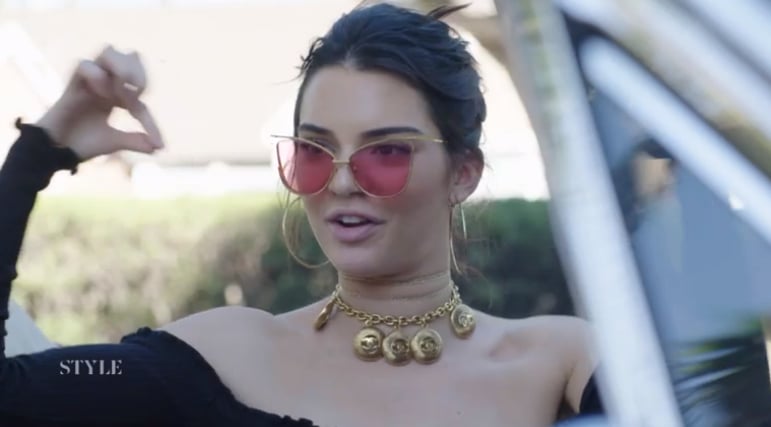 Kendall can be seen driving a 1965 Ford Mustang on the streets of California in the video clip below. She shares that at times she's been known to make a purchase purely based on how it makes her feel at first sight.
"If I love it, I love it. If I walk in and it really like gets to me, I'm like 'Okay I need that car'… This is a very muscular car, this is for more like a tom boy so I would love this, and also every car that I get into my mood changes," she added. "Like my Corvette, even though it technically is a muscle car, it's a 50s car so it doesn't feel as muscular, so I feel very girly in it. I feel I have to dress a certain way, and wear very winged sunglasses… There's a vibe."
Watch the feature to see more from Patrick Dempsey and David Gandy too!