Kendall Jenner Quotes on Kylie's Baby May 2018
Kendall Jenner Talks Kylie's "Beautiful" Pregnancy, and Why It Was "a Bit Weird"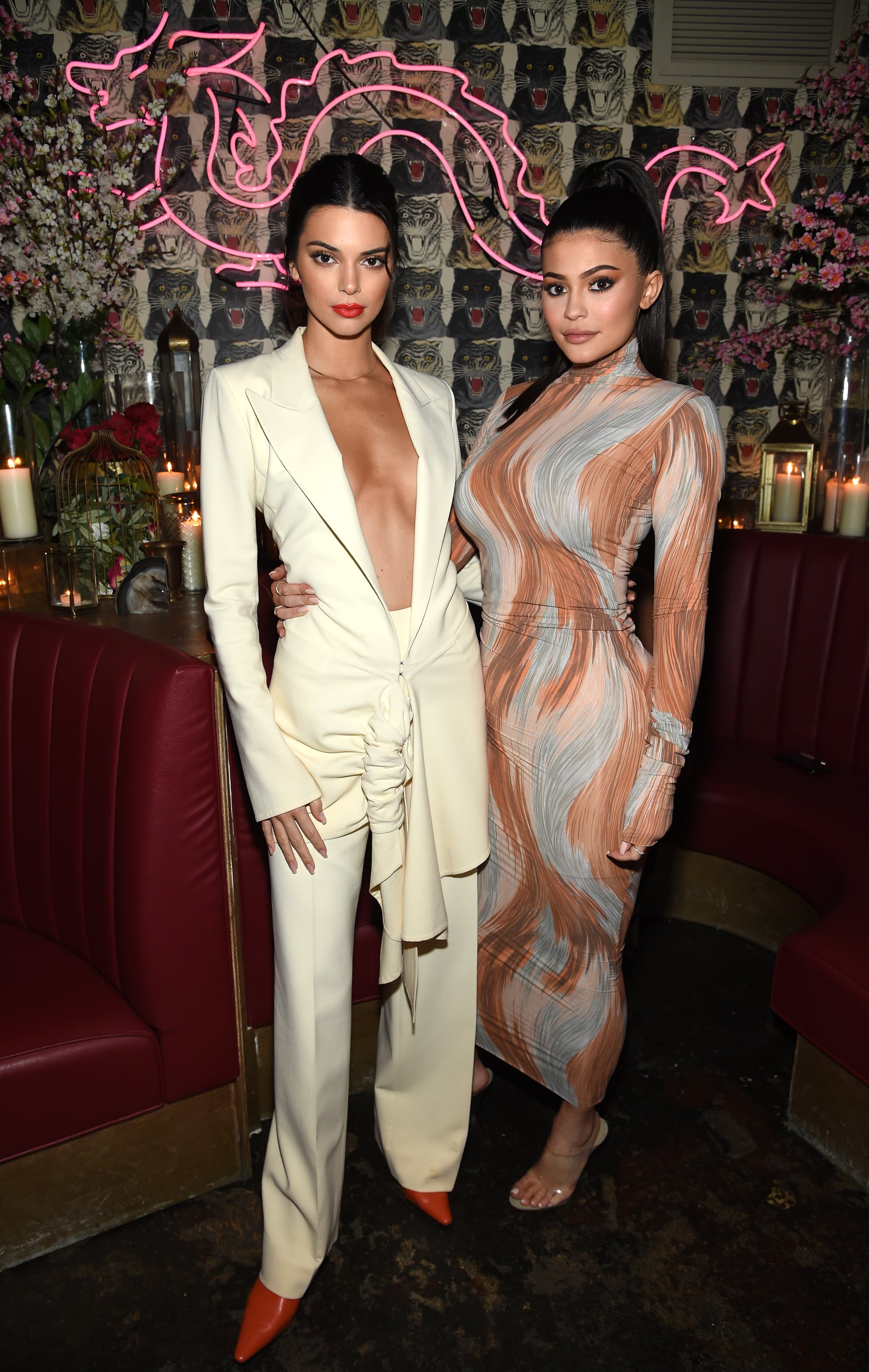 Kendall Jenner has spoken! As Kris Jenner's only child without a baby, the 22-year-old model is opening up about her ever-growing family and what it was like to experience little sister Kylie's pregnancy. "It's obviously a bit weird that your little sister is having a baby before you," Kendall told Elle in the June cover story. "I didn't expect it to happen like this. But it's beautiful."
While the rest of the world had a feeling 20-year-old Kylie was hiding her pregnancy after a few long months out of the spotlight, Kendall's feeling of surprise was totally normal. But then again, even Kendall knows nothing about her family is expected. "It's forever growing," she said referencing her nine nieces and nephews. "Every time I think it's eased up, someone's popping out a baby."
Khloé Kardashian gave birth to True in April, Kylie welcomed baby Stormi in February, and Kim had her third child, Chicago West, in January via surrogate.
Every loyal Keeping Up With the Kardashians fan is privy to Kendall and Kylie's fights, but she said her little sister's pregnancy actually helped their relationship. "It's brought us closer together," Kendall said. "We've always been very close, but we would butt heads all the time. This has made her a bit more loving toward me."