Kids From Stranger Things at The 2016 Emmy Awards
Watch the Kids From Stranger Things Steal The Emmy's Pre-Show And Our Hearts With 'Uptown Funk'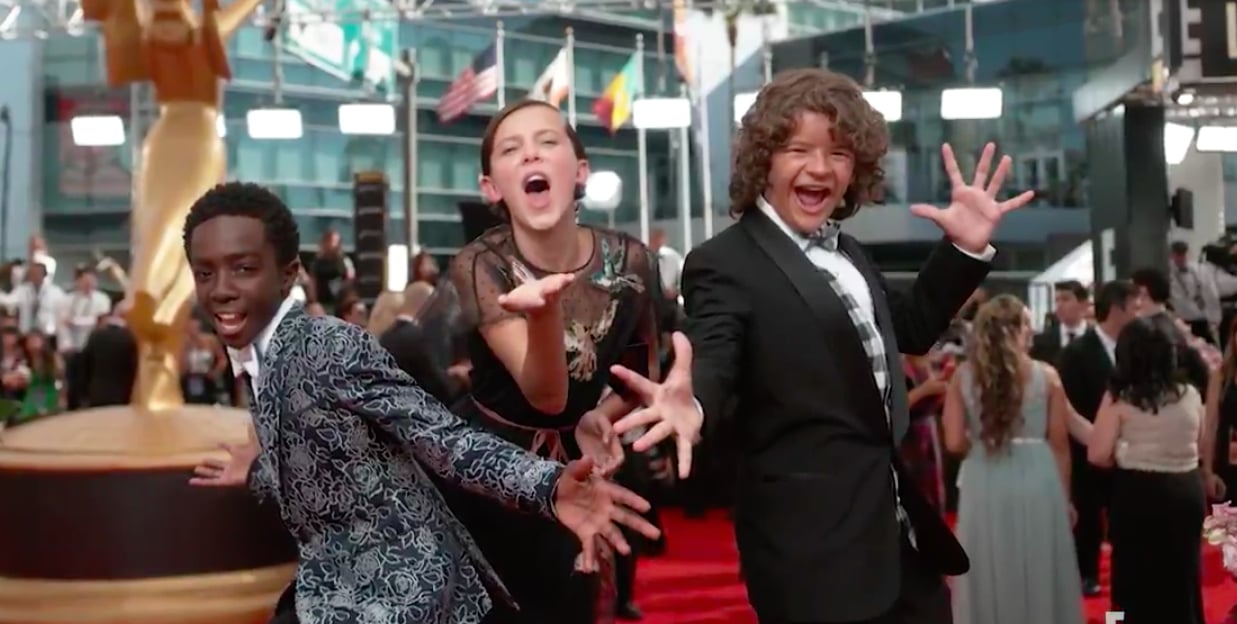 There were many noteworthy moments at last night's Emmy Awards, and some have said that it was one of the best award shows in recent history. But this surprising and adorable (and not televised) moment may take the cake.
We all know that the kids from the Netflix hit Stranger Things have secret talents, as well as some super-cute off-screen antics, but they really brought the house down at last night's award show-- before it even started!
At the Emmy's pre-show, which is not televised, three of the show's young stars, Millie Bobby Brown, Caleb McLaughlin, and Gaten Matarazzo, took to the stage to dance along to Uptown Funk, and some audience members were lucky enough to capture it on video. Check out a clip below, and be sure to catch their synchronized dab!