Kim Kardashian Admits Stealing From Dubai Atlantis the Palm
This Dubai Hotel Jokes They're Stepping Up Security After Kim Kardashian Stole From Them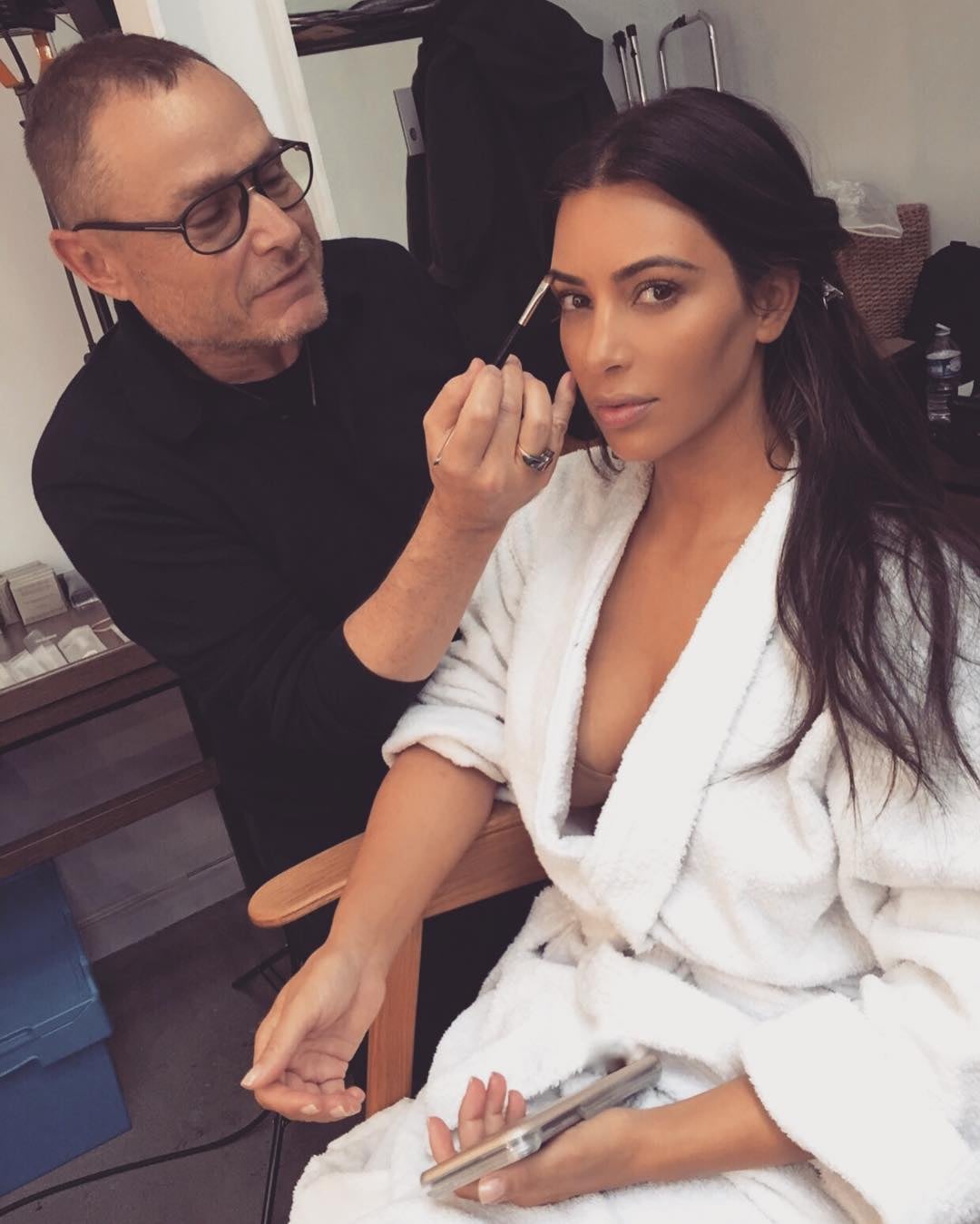 She recently revealed she'll be coming back to Dubai in October, after having visited the Emirate twice before. But just in time for Kim Kardashian's visit, one Dubai hotel has said they're stepping up their security, and it's not for the reason you might think.
Instead of preparing for her arrival (and the impending fan chaos to go with it) by using burly minders to keep people out of the hotel, they've joked security will be keeping an eye on people inside Atlantis the Palm, after Kim stole a couple of bathrobes.
"Anticipating a rush of keen robe collectors descending onto the resort's signature suites, the Atlantis IT and security team have held urgent meetings this morning to plan the development of the latest Atlantis app 'Find My Bathrobe'……watch this space for more updates!" they joked in a statement.
Well, who can resist a little keepsake home when they've had a plush trip away? At least Atlantis see the funny side!

It all started when Kim admitted on her website that she swiped some stuff Atlantis, writing: "One of my fave things about staying in hotels are the big, fluffy white robes they put in the rooms. Anyone who's traveled with me knows I'm OBSESSED, lol. I'll even admit, sometimes I take the robes from my fave accommodations, like the Atlantis in Dubai (So sorry! I stole two! LOL!) and the Montage in Beverly Hills, because they literally have the best ones."
Kim stayed in the resort's Signature Suites, which star's including the Real Housewives of Beverly Hills, and her sister Khloe Kardashian have enjoyed before. Prices start from $2572 per night (on stays before December 21) and each guest will receive $680 to spend around the resort.
It's no wonder, Kimmy couldn't part with her dressing gown. they are especially made for Atlantis by luxury French linen brand D. Porthault, and took 10 months to process the Aqua color that is exclusive to the resort. There are two styles to choose from but the Kimono is Kim's favorite in case you were wondering. The cost $306 (sorry, you can't actually buy them from the hotel) and feature cote de cheval weaving with green piping on the chest.
Kim's not the only star who has taken a liking to the brand, in fact, the likes of Charles de Gaulle, Sir Winston Churchill, President and Mrs. John F. Kennedy, Coco Chanel, Audrey Hepburn, Grace Kelly, and the Duchess of Windsor were fans.
Check out the designs below.