Kim Kardashian at Rashid Paediatric Therapy Centre Dubai
Kim Kardashian Spends the Day With Special Needs Children in Dubai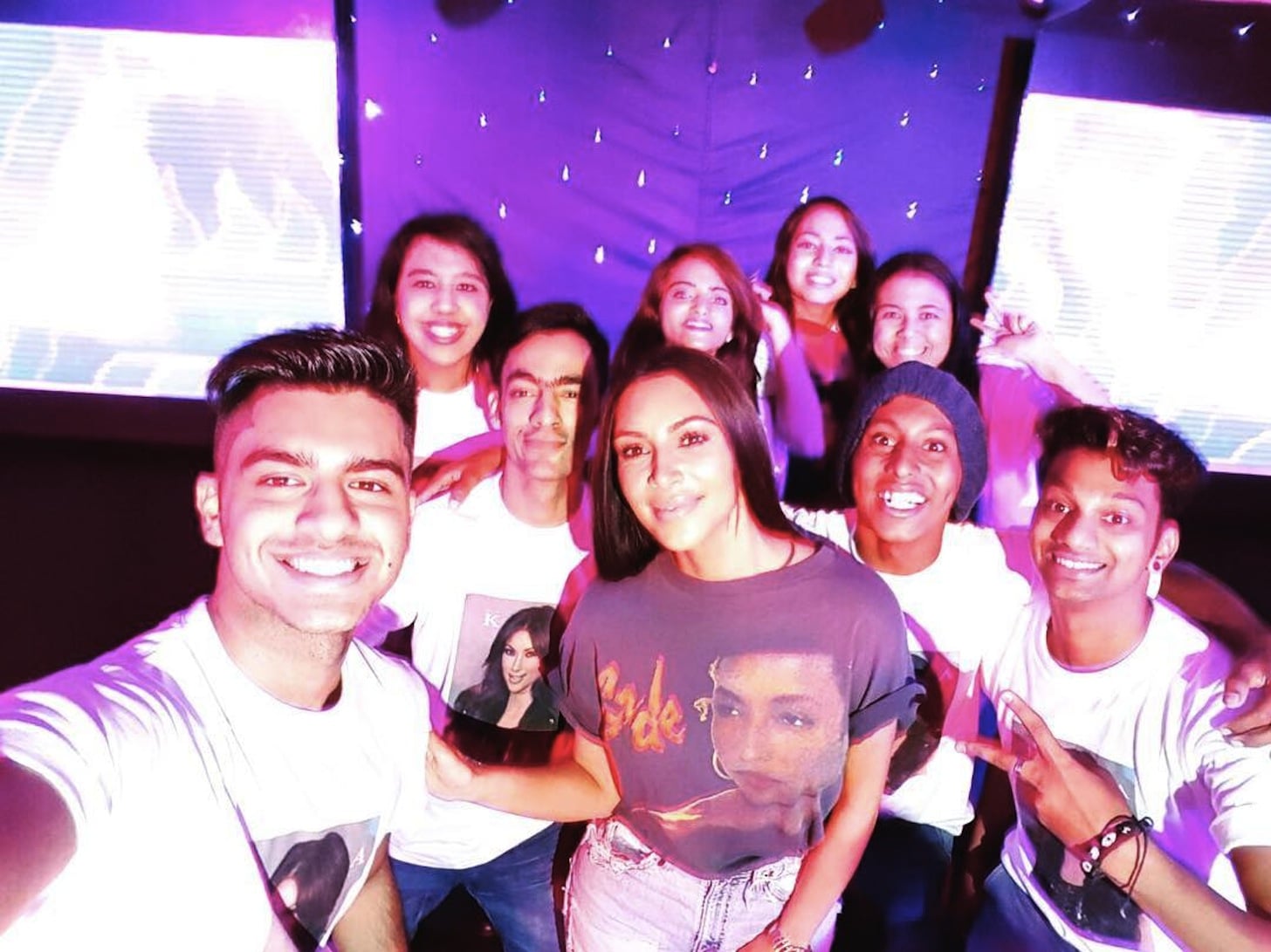 When Kim Kardashian announced she was coming to Dubai last year – prior to being robbed at gunpoint in Paris – the reality star also hinted that she was up for a party in the UAE. But after rescheduling her appearance to this past weekend, the 36-year-old opted for a much more low-key experience during her time off. Kim visit the Rashid Paediatric Therapy Centre on Sunday to meet kids with special needs.
The mother-of-two can be seen playing with hula hoops, poolside and holding a punching bag while helping youngsters practice their boxing skills. Kim, who made the trip to the Middle East to take part in the Makeup by Mario Masterclass, dressed casually in ripped jeans and a Sade T-shirt, while going for the minimal makeup look.
Some of the young people she met rocked her face on their own shirts. Looks like they all had a blast!
Image Source: Instagram user aliya.fikree