King Salman Most Retweeted Person in Saudi Arabia 2017
King Salman Was the Most Retweeted Person in Saudi Arabia This Year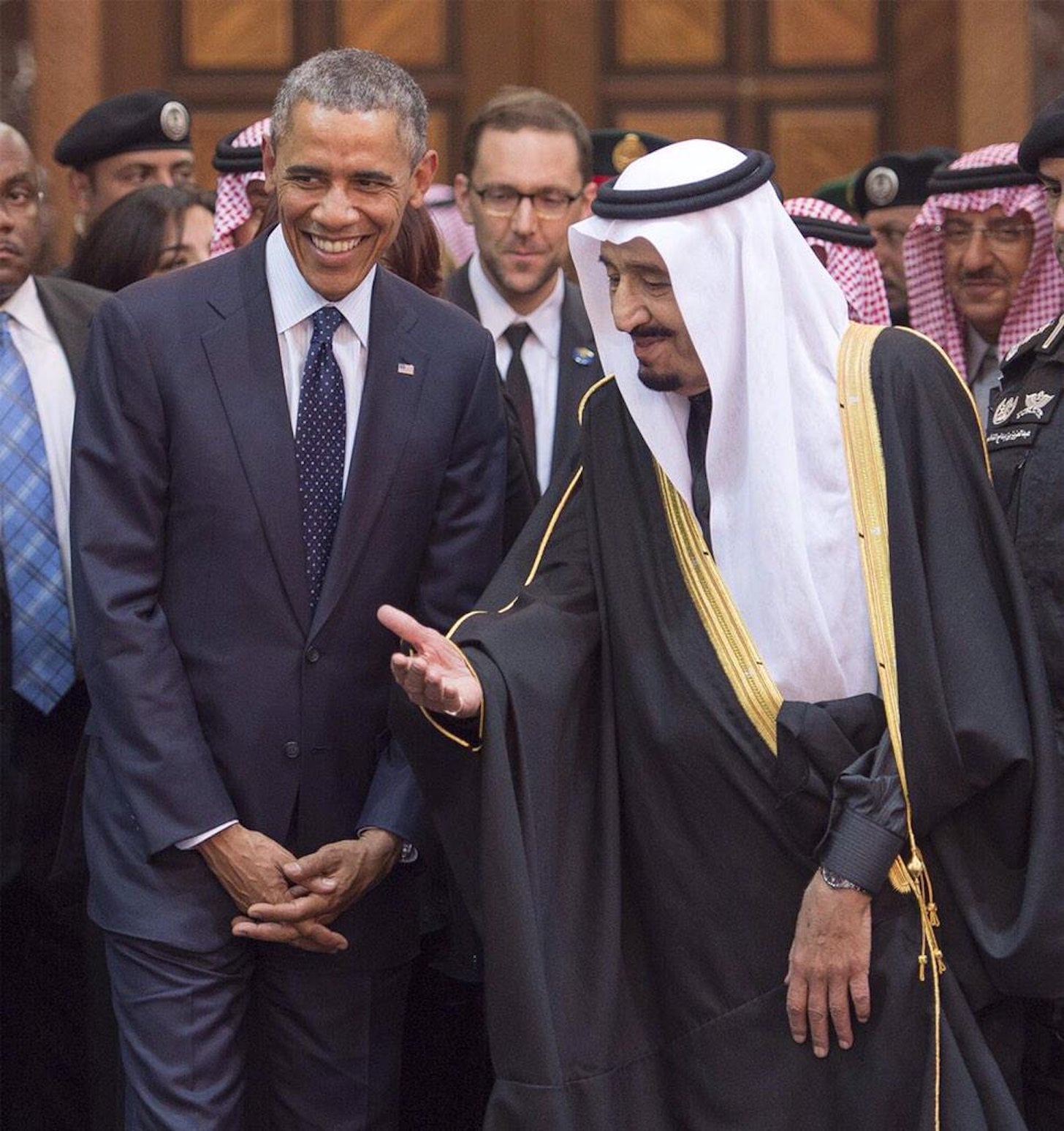 He's not a regular Tweeter, having last posted on Twitter in September, but King Salman of Saudi Arabia is still the most retweeted person in his country for 2017. The royal managed to get approximately 350,000 retweets on his post which celebrated KSA's national day this year and approximately 230,000 when he wished his followers the best for Eid al Fitr back in June. Both of his tweets were the most shared in the kingdom.
Soccer player Fahad Al Mowalad was also a top tweeter as his post about KSA qualifying for the 2018 World Cup garnered roughly 61,000 retweets. Top trends included Saudia Arabia's decision to let women drive - 2 millions posted about it and the retweets challenge saw a charitable effort from a fast food chain.
@Mr_Abdul3ziz asked @ShawarmerSA to donate 100 shawarma sandwiches to underprivileged workers in the country and got over 15,000 retweets from people supporting the initiative.
Hajj was also a highly retweeted topic.
Ramadan Kareem 🕋🌙 Bon Ramadan #makkah #blessed pic.twitter.com/B9OaobKTU8

— Paul Pogba (@paulpogba) May 28, 2017
See below for what got people tweeting in Saudi Arabia:
Top Sports Hashtags:
الهلال# (Al Hilal football club)
النصر# (Al Nassr football club)
الاهلي# (Al Ahli football club)
الاتحاد# (Al Ittihad football club)
الشباب# (Al Shabab football club)
Top Athletes Accounts:
@Faisalbinturki1 (Faisal Bin Turki, Chairman of Al Nassr football club)
@omaralsomah (Omar Al Somah, Al Ahli football player)
@YASSER_Q_Y20 (Yasser AL Qahtani, Al Hilal football player)
@AliAlhabsi (Ali Al Habsi, Al Hilal Goalkeeper)
@mohadalowais (Mohammad Al Owais, Al Ahli goalkeeper)
Prominent New Joiners:
@khrbinomar77 (Omar Khribin, Al Hilal football player)
@S_AlNeayma (Saleh AlNeayma, Former captain of the Saudi national football team)
@nasser_shamrni (Nasser Al Shamrani, Al Shabab Club football player)
@AwwadSAlawwad (H.E. Awwad Bin Saleh Al Awwad, Minister of Culture and
Information)
@HolyKaaba (Official al-ka`bah al-musharrafah account)
Top Entertainment Accounts:
1. @Fayez_malki (Fayez Malki, Saudi actor)
2. @Mjeedalfawzan (Abdul Mjeed Al Fawzan, Saudi musician)
3. @algassabinasser (Nasser Al Ghassabi, Saudi actor)
4. @fawaz_dr (Fawaz Al Laboon, Saudi poet)
5. @AhlamAlShamsi (Ahlam Al Shamsi, Emirati musician)
Image Source: Twitter user kingsalman