Kit Harington's Cutest Quotes About Rose Leslie
Try Not to Melt Over Kit Harington Describing the Exact Moment He Fell in Love With Rose Leslie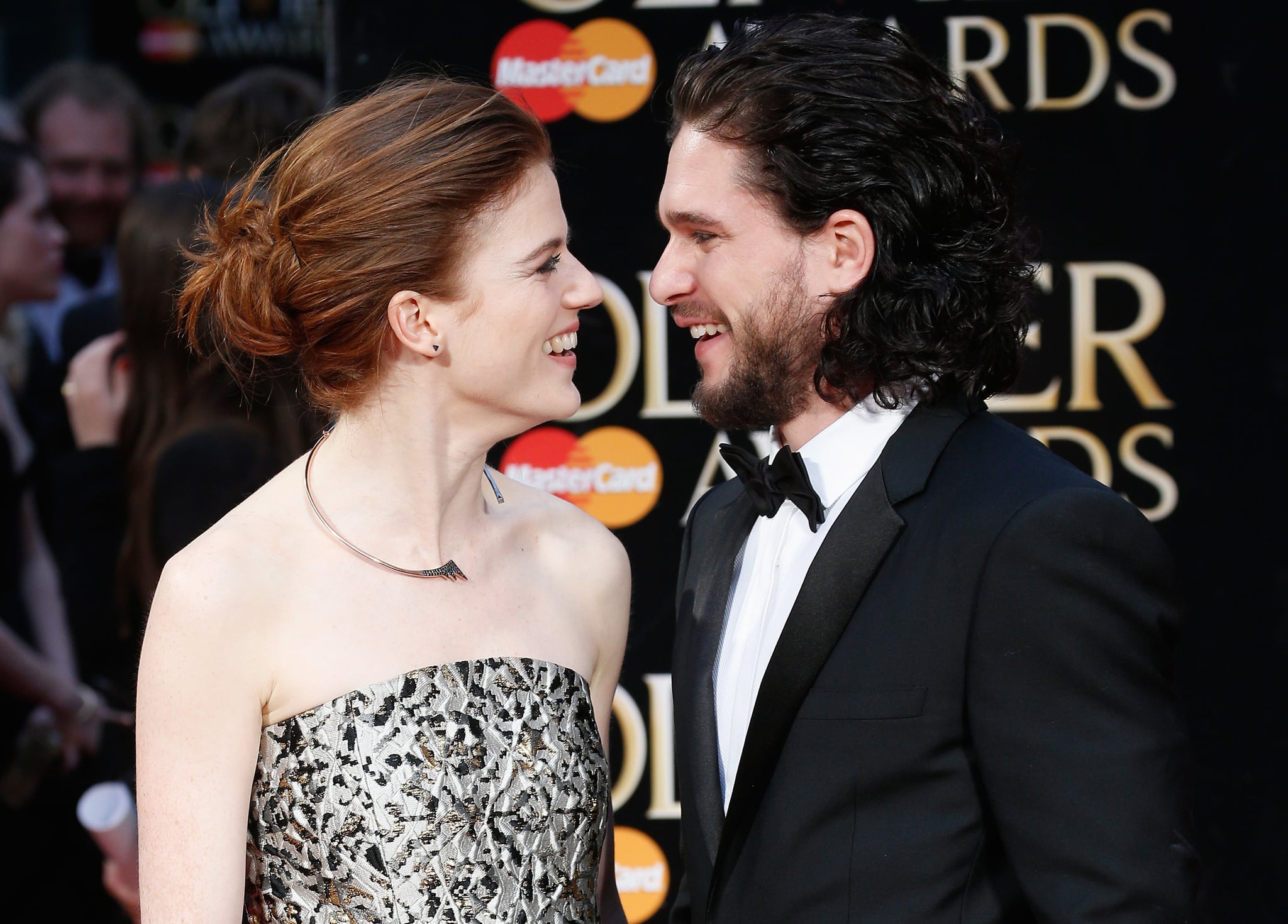 Kit Harington and Rose Leslie have been melting our hearts ever since they first got together in 2012. While the couple initially kept their romance under wraps, Kit has been opening up more and more in recent years about their relationship, especially now that they're engaged. As we await more details on Kit and Rose's upcoming nuptials, take a look at the sweetest things Kit has ever said about Rose.
On meeting Rose on Game of Thrones: "I think that's the really special thing about it is that we met on this show . . . It's such a special thing. I'm so privileged."
On his favorite moment from the show: "The three weeks in Iceland where we shot the second season. Because the country is beautiful, because the Northern Lights are magical, and because it was there that I fell in love. If you're already attracted to someone, and then they play your love interest in the show, it becomes very easy to fall in love."
On keeping their relationship private: "It's as much her relationship as it is mine and I can't speak for both of us. But yeah, we are very, very happy. So that's what I'll say about that."
On moving in with Rose: "I've moved in with my other best friend, Rose. So, I'm very, very happy, and it's going well. She has all sorts of ideas for the house. I said to her, because she moved into my house, 'Look, darling, this is important that it's our space, that it feels like our space and that you haven't just moved into mine. Move anything you want around — change anything or chuck anything out.'"
On why he decided to propose a day earlier than he originally intended: "I did have some plans to do it. I was going to string up some lights in some trees and do all the romantic stuff, but we were in the country and we were under this beautiful night sky and had a log fire burning and red wine and I blew my load early. I was meant to do it the day after with the lights. What I meant to say was, I popped my question a bit early. Not blew my load. Sorry, that's a really bad expression."