​Kit Harington's Infiniti Q60 Car Commercial
Well, If Anyone Will Sell This Car It's Kit Harington
Whether you've watched him in character as Jon Snow on Game of Thrones or not, there's no denying that Kit Harington is easy on the eye. So it's no surprise the Emmy-nominated actor was picked as the man to help sell the new INFINITI Q60. Kit - whose real name is Christopher - stars in this one-minute short film which showcases his ability to deliver an exhilarating performance, just like the car.
The clip begins with him striding towards the motor before he dramatically begins reciting William Blake's primal poem, The Tyger. He takes the red whip for a winding drive before making an effortless stop and shooting his adoring audience a knowing glance.
"What inspires me personally in my life, is a beautiful piece of writing. Something which is specific, delicate and beautiful," he says about his role in the commercial.
We bet you won't be able to resist a test drive after seeing him smolder.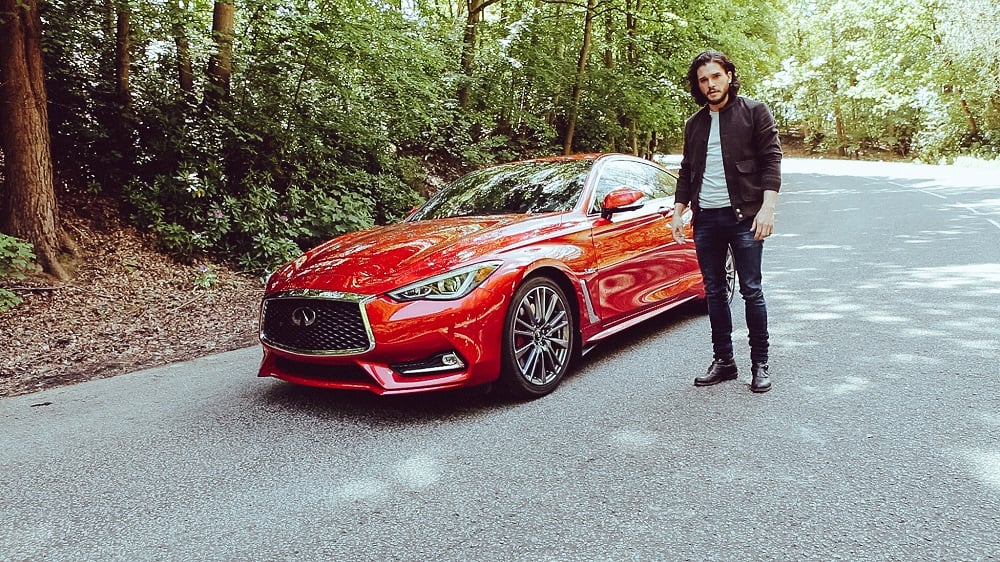 Image Source: Infiniti Q60