Kris Jenner Almost Canceled Dubai Trip For Rob Kardashian
The Awkward Reason Kris Jenner Almost Canceled Her Dubai Trip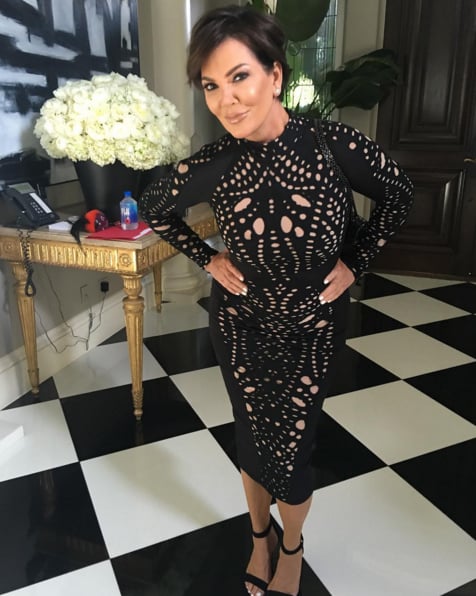 When Kris Jenner announced she was coming to Dubai earlier this year, the Emirate was overjoyed to be able to be Keeping Up With the Kardashians in real life. But it turns out the momager almost didn't make it to the UAE after a family emergency.
When Rob — who recently revealed he was engaged to Blac Chyna and ready to father her baby — was set to spill details to his sisters, Kim Kardashian, Kourtney Kardashian and Khloe Kardashian, Kris thought she should be there. However, oldest sibling Kourtney managed to make her mother rethink the idea of canceling her business trip to the Middle East. Phew! We knew she was our fave…
Of course, if she did stay in California, Kris would have been missing out big time. It was in the UAE she announced her business school venture and in between she even got a romantic trip in with boyfriend Corey to the Maldives. It all came out in the new episode of KUWTK when it aired in the US on Sunday night, and the Dubai scenes prompted Kim to tweet about how much she misses the city. It will come as no surprise to fans who follow her social media activity as she recently shared she's planning a birthday party in Dubai this year.
We can't wait to have you Kim!
I miss Dubai too https://t.co/qrUY4WVS3M

— Kim Kardashian (@KimKardashian) July 4, 2016