Kris Jenner's Business School Legacy
There's Something You Didn't Know About Kris Jenner's Business School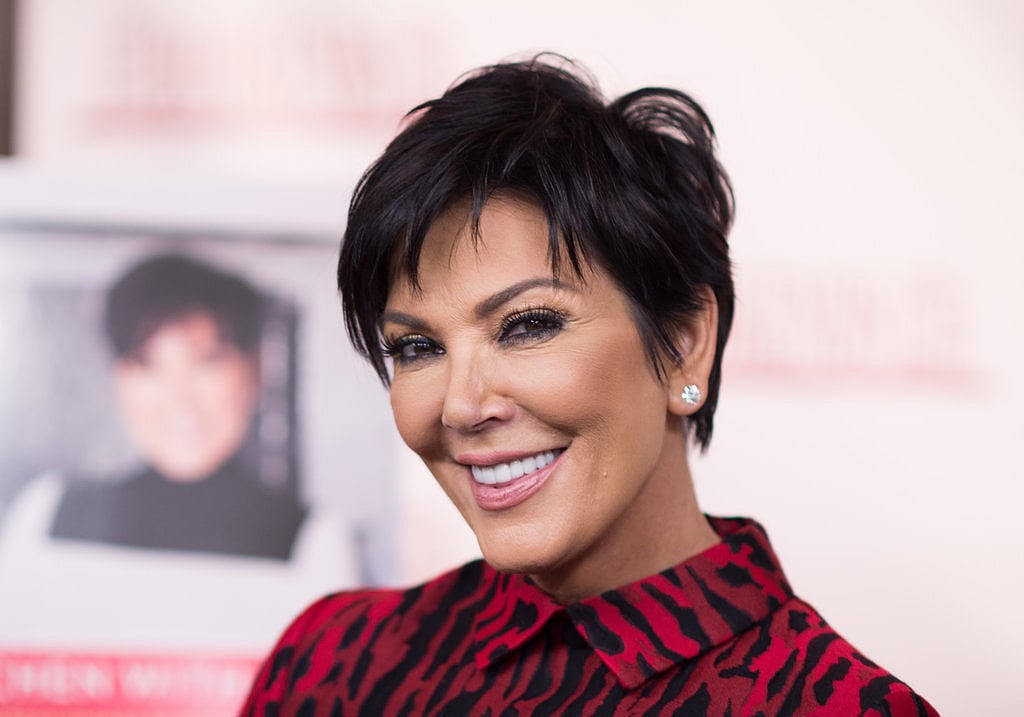 In April, Kris Jenner came to Dubai to make a big announcement.
Rumors were flying about what it could be: would America's Royal Family be opening a DASH Boutique in Dubai? Was Kris Jenner launching a line of lip kits for menopausal women?
When the night of the big announcement finally arrived, Jenner held court at an intimate dinner at Jean Georges at the Four Seasons, where she shared the shocking news.
We all know that the Kardashian Family matriarch is a savvy businesswoman. But when she announced that she would be the Chairman of a new business school set to open in New York's Trump Tower this fall– with a satellite campus opening in Dubai to follow– even the most devoted Kardashian fans had questions.
A few days after her dinner party, Jenner held a press conference in the Dubai Design District where she elaborated on her new venture, but even after her short speech and a Q&A session, things were still hazy.
In fact, what we learned at the conference only made the entire thing seem weirder.
Ultimately, a few major questions continue to loom over a month after her announcement, but luckily, in a three-part exposé, The Daily Beast dug into Jenner's Legacy Business School to get to the bottom of these pressing issues. Here's everything you've been dying to know.
What is Legacy Business School?
Jenner and her team have been straightforward about the fact that Legacy is not qualified to give actual degrees (look elsewhere if you need a legitimate MBA), but what's not clear is what exactly you do get from attending.
If you're one of the first 100 students to enroll, you get an "exclusive dinner" with Kris Jenner herself. According to Legacy's official website, "Legacy welcomes students to discover a new kind of educational experience that is infused with popular culture and passion, in addition to the vital curriculum.
Legacy's new approach to education reflects the growing needs of society's elite class and adopts the new paradigm of knowledge and skills that are necessary to attain real success in today's world. At Legacy all students are valued for their individuality with engaging programs that are fulfilling on an educational and emotional level."
Basically, this is a school for rich kids. It seems almost like a place to just kill time; a gap year for those who are more Per Se than Peace Corps, and whose parents are willing to dish out major dollars for a certificate signed by Kris Jenner. An essay isn't even required as part of the application process, but, curiously enough, the name of the person responsible for financing your "education" is. 
How Much Does it Cost?
According to Business Insider, one year at Columbia University costs $66, 383. A year at NYU costs $ 65, 380. Yes, these are two of the most expensive universities in the US, but when you graduate from NYU or Columbia, you emerge from a place learning, armed with a powerful degree. And, that cost includes room and board.
If you are a certificate-seeker at Kris Jenner's school, you will pay up to $105, 360 per year—NYC apartment and meals at Nobu not included.
What do You Get?
Once you fork over some serious cash, the perks of studying under the prolific Kris Jenner are wonderful—that is, if you're looking to become a professional tool. 
The Legacy Business School will offer classes on global business strategies, but the emphasis of the program seems to be on the exclusive privileges for students, including access to the 10022 zip code's luxury shopping and world class restaurants. In the student handbook, Cipriani and Nobu are listed as some of the dining suggestions for incoming students, which, needless to say, are not exactly typical of the dining halls found on American college campuses.
In a brochure for the school at Trump Tower, filled with images of diamonds, gold bars and luxury cars, they list the privileges of a Quintessentially Lifestyle member—a concierge service that all students will have access to.
Basically, you will enter as a normal person and emerge as a fully formed Scott Disick.
The Shadiest Part
We've established that students at Legacy will basically be lounging around Fifth Avenue, and occasionally taking seminars with quasi-legitimate business people, but Jenner and her crew have not been entirely upfront about the school's origins.
According to The Daily Beast, "Legacy Business School's name may be new, but it's being run by many of the same people who headed up ESE — and the European School of Economics has been on the radar of the New York State Education Department for quite a long time. 
According to documents provided by NYSED, between 2006 and 2008, the state sent three cease-and-desist letters to the European School of Economics, to attempt to stop them from advertising and offering college courses and degrees."
So, Kris Jenner is re-branding a school that has already been operating illegally, or at least semi-illegally, for years.
The implications of this connection are unclear, but the fact that Legacy is just a new name for an existing institution that has been operating illegitimately for over a decade certainly doesn't bode well for the longevity of the school.
The Bottom Line
We knew this before, but Kris Jenner will do anything to make a buck.
She was taking 10% from her young children (Kendall and Kylie) years ago, and now she's involved in a field, which, with no college degree herself, some might argue she has no business meddling in.
Is it worth it? Absolutely not. Kris Jenner certainly is business savvy, but with this one, she's gone a step too far.