Lady Gaga Thanks Bradley Cooper After the 2019 Golden Globes
Lady Gaga Pours Her Heart Out in a Message to Bradley Cooper After Golden Globes Win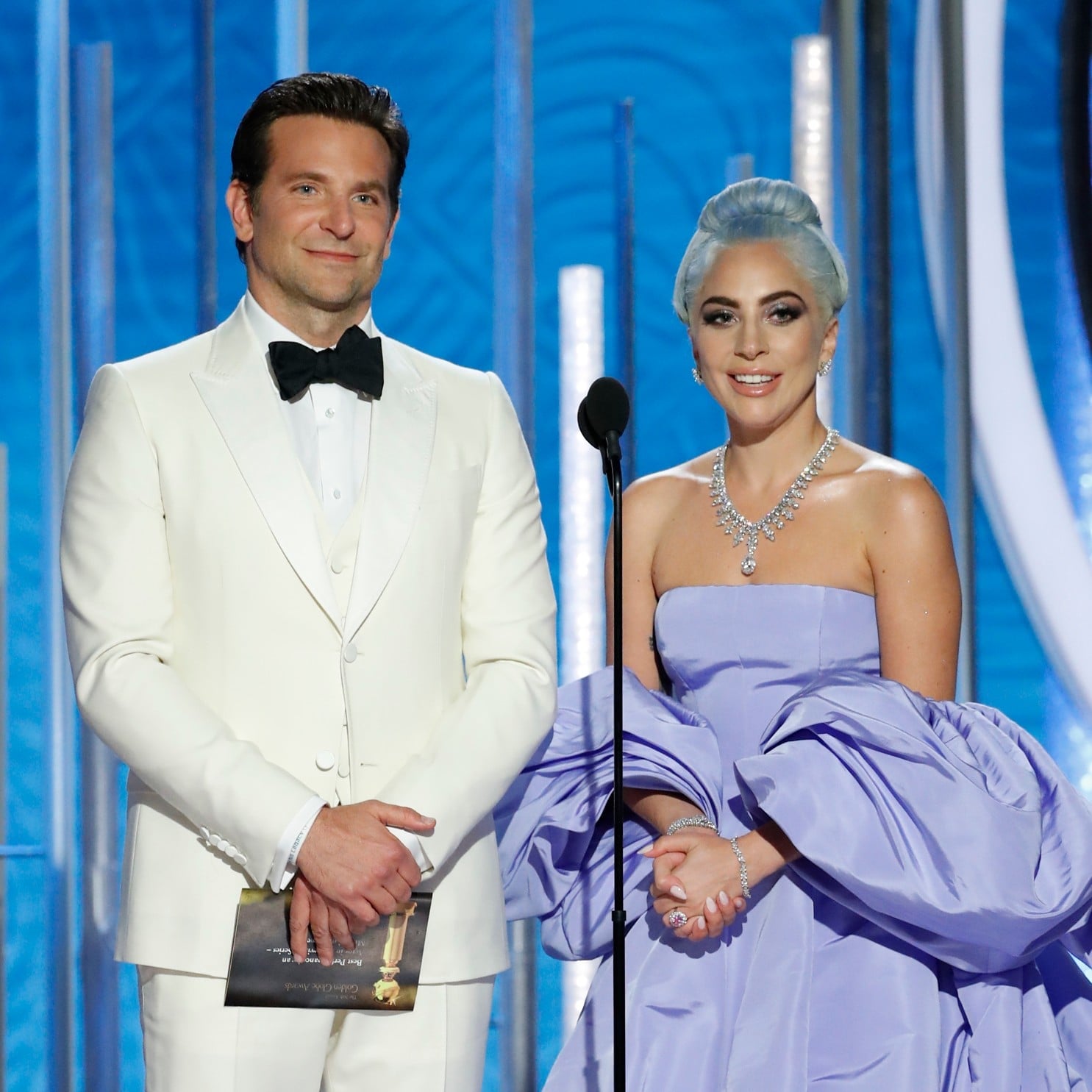 Lady Gaga wasn't ready to kiss the Golden Globes goodbye without saying a few touching words about her A Star Is Born costar and director, Bradley Cooper. The 32-year-old singer brought home the prize for best original song for "Shallow" during Sunday's show, and while she did get to end her speech with a quick, "Bradley, I love you," she still had plenty left to say.
Not one to forget a friend, Gaga penned a heartfelt message for Bradley on Instagram on Monday. Gaga explained that she didn't get to say everything she wanted during her speech, due to being "overcome with emotion" and wanting to share the mic with her cowriters.
"We are all so grateful Bradley loved 'Shallow,' sang his heart out live, and truly the song would not be revered as it is without the brilliant film and moment Bradley created and the way he directed the moment and collaborated with us on how it would eventually be given to the world," Gaga wrote. "Thank you B, and thank you Warner Bros. Thank you HFPA, we are beyond grateful."
This isn't the first time Gaga has gone out of her way to publicly praise Bradley. Does her "100 people in a room" speech ring a bell? It's clear these two share a strong bond!