Laura Bush's Essay on the Zero-Tolerance Immigration Policy
Former First Lady Laura Bush Denounces Donald Trump's Immigration Policy: "It Is Immoral"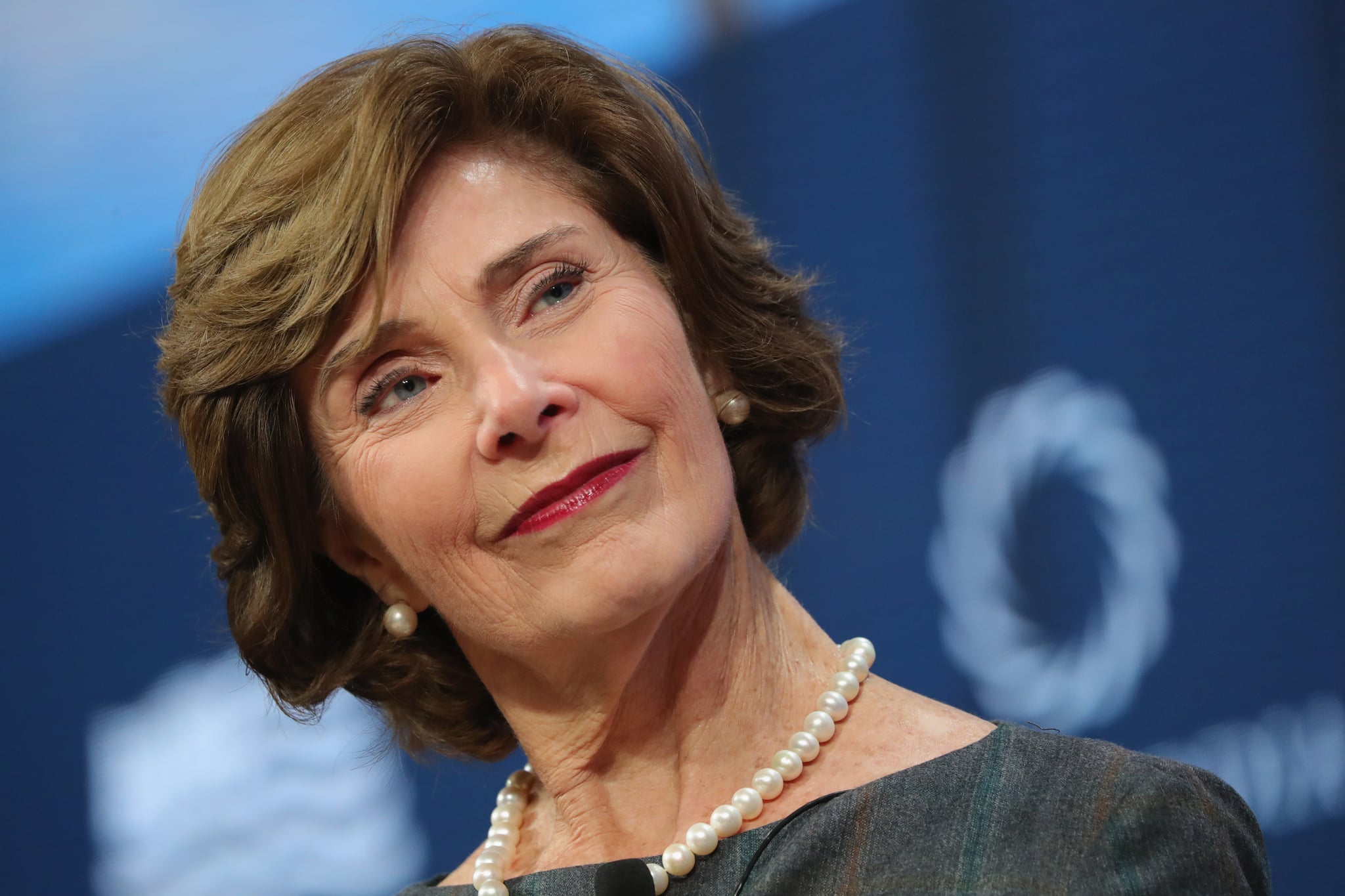 Former First Lady Laura Bush has joined the many other public figures speaking out against the current administration's zero-tolerance immigration policy. On June 17, Bush published an op-ed with The Washington Post condemning the policy, which has separated thousands of children from their parents in a matter of weeks, leaving them to stay in overcrowded shelters along the border.
"I live in a border state. I appreciate the need to enforce and protect our international boundaries, but this zero-tolerance policy is cruel," Bush said in her essay. "It is immoral. And it breaks my heart." She then went on to compare the shelters and tent cities to the Japanese-American internment camps located throughout the United States during World War II, which Bush described as "one of the most shameful episodes in US history."
In a call to action, Bush then urged leaders to reject the policy and return to our core values and humanity. "We pride ourselves on acceptance," she said. "If we are truly that country, then it is our obligation to reunite these detained children with their parents — and to stop separating parents and children in the first place. . . I moved away from Washington almost a decade ago, but I know there are good people at all levels of government who can do better to fix this."
Democrats have rallied behind the Keep Families Together Act as an effort to put an end to the practice. In addition to political leaders, celebrities are airing their disapproval of the policy. Chrissy Teigen and John Legend publicly denounced the policy and made individual donations of $72,000 to the American Civil Liberties Union in "honor" of Donald Trump's 72nd birthday. "John and I are outraged to see and hear the horror stories of immigrant families seeking asylum and refuge in America being ripped apart," Teigen wrote on Instagram. "These actions are cruel, anti-family and go against everything we believe this country should represent."