Laura Dern Quotes About Meryl Streep at the 2018 Oscars
Even Laura Dern Can't Help but Fangirl Over Meryl Streep: "She's My Icon, My Legend"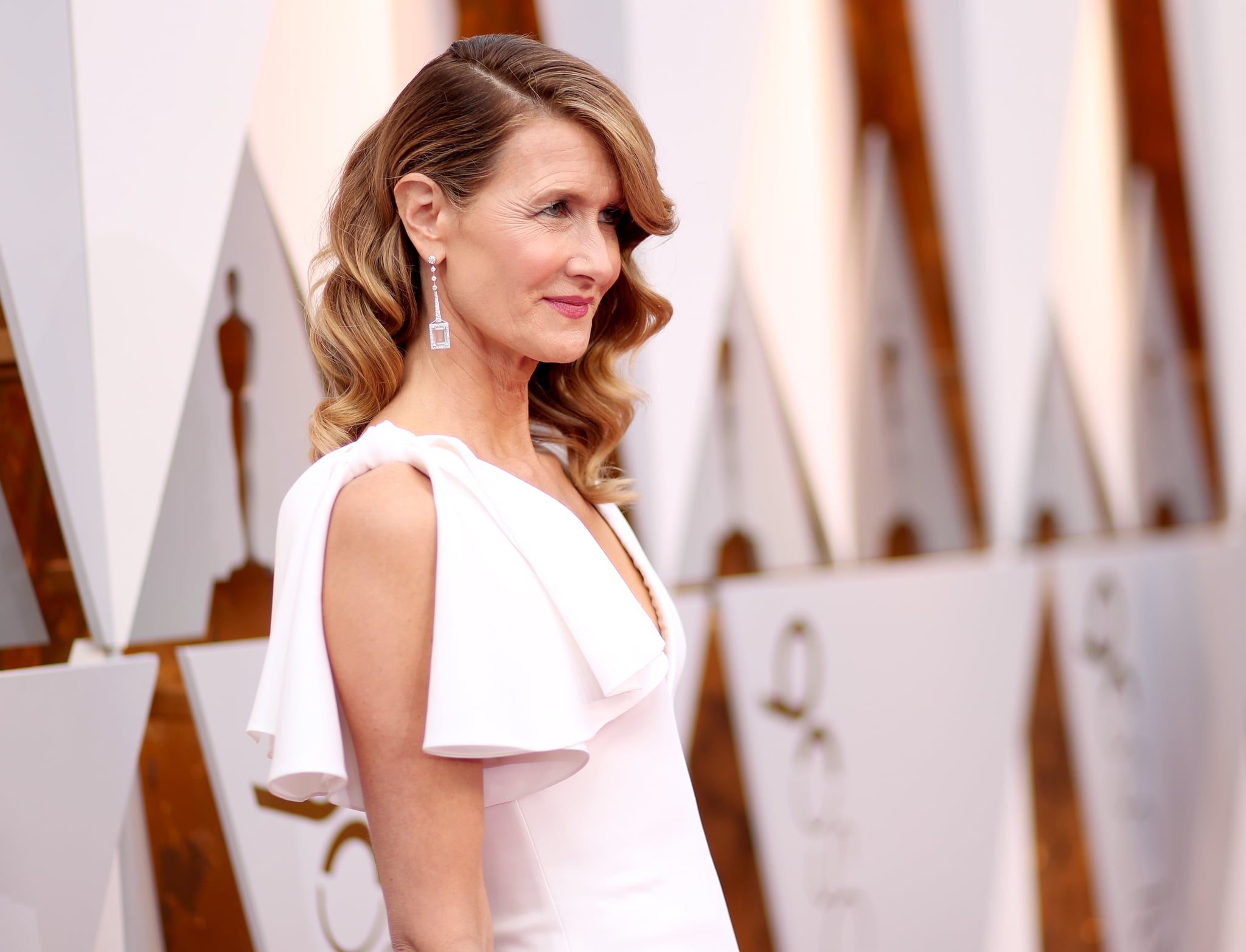 We're still pinching ourselves that her highness Meryl Streep is joining Big Little Lies season two, and we aren't the only ones. While attending the Oscars on Sunday night, Laura Dern stopped to chat with Entertainment Tonight's Nancy O'Dell and Kevin Frazier about the HBO drama's exciting new addition, and she couldn't help but gush about Meryl, whom she called, "my icon, my legend."
"Because I have the gift of being the governor of the actors' branch, I've had dinners with her, I've had breakfasts with her," Laura explained on the red carpet. "Because of Big Little Lies, we had brunch and lunch. I looked at her after four days of this and said, 'I've had every meal with Meryl Streep. How did this happen to me? It's the greatest week ever!'"
Laura went on to say that the rest of the core female cast, which includes Nicole Kidman, Reese Witherspoon, Shailene Woodley, and Zoë Kravitz, are doing their best to make Meryl feel at home in Monterey. Apparently she's been added to the official Big Little Lies text chain (how do we get in on that?!), which is good considering season two sounds like it's going to be even more dramatic than the first season. Of what the new episodes will comprise of, Laura would only tease that they're "digging deep." Knowing what happened in the season one finale, she could mean literally or figuratively.