Lewis Hamilton Meets Sickle Cell Anaemic Child in Abu Dhabi
This Terminally Ill Child's Dream Came True in Abu Dhabi, Thanks to Lewis Hamilton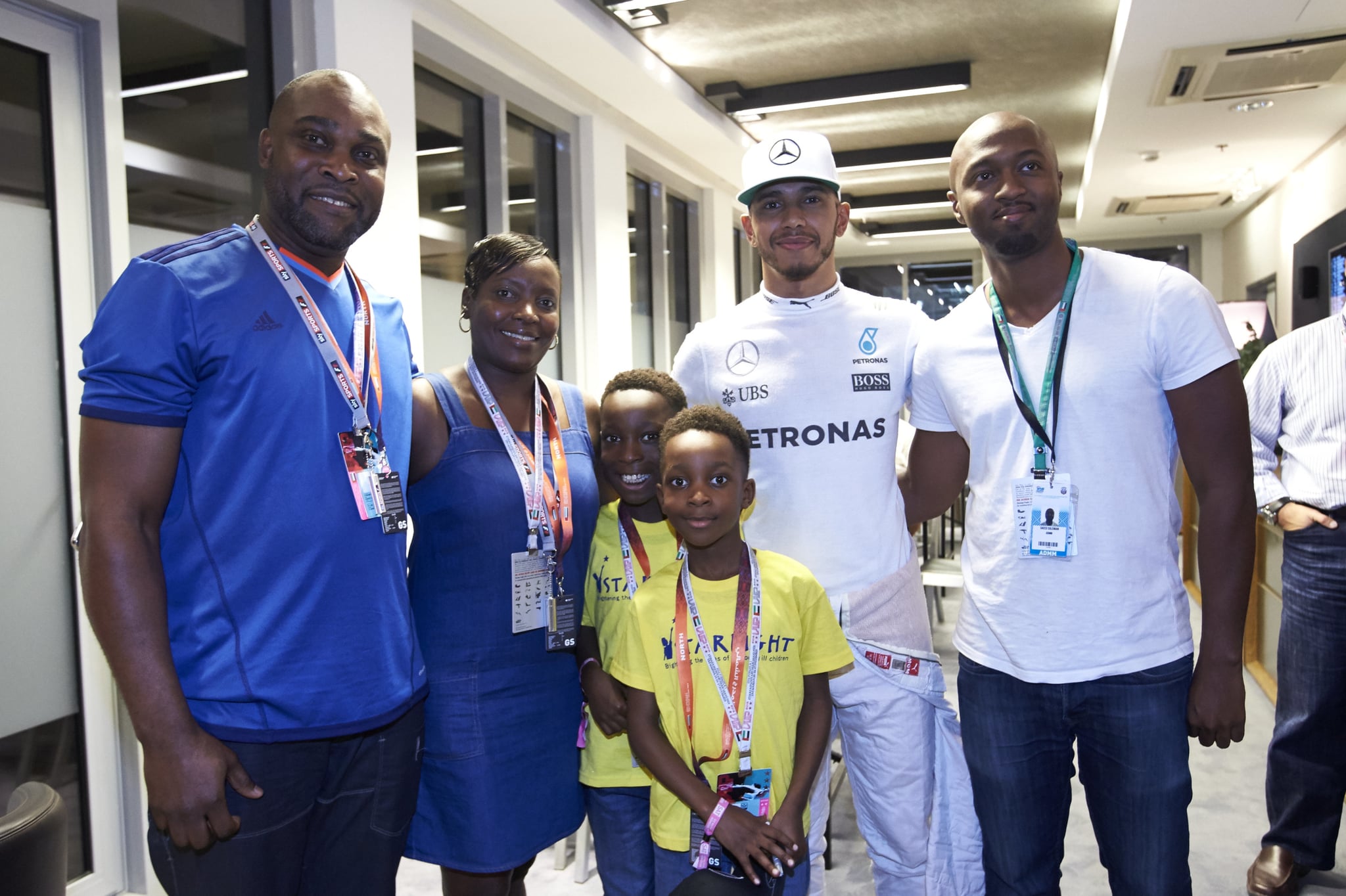 Most kids will only dream of meeting their idols and this little guy's dream actually came true this weekend, thanks to Lewis Hamilton.
The star teamed up with Starlight Children's Foundation to fly eight-year-old Nathan Ampofo-Anim from the UK to UAE where Lewis was racing in the Formula One Abu Dhabi Grand Prix.
Accompanied by his family, Nathan – who was born with Sickle Cell Anaemia, an incurable blood disease – got to live it up at Ferrari World and Yas Waterworld, also getting to see the title-deciding race on Sunday. As if that's not exciting enough, he got to attend the after-race concerts (Pitbull, The Chemical Brothers, Lionel Richie and Rihanna) and play around in one of the motors too.
"I was already really excited to be in Abu Dhabi for the race weekend, but being invited into the Mercedes garage and meeting Lewis Hamiltion today was the best day of my life," she said. "He is my hero and I hope I will be a successful driver like him one day."
Cute!