Lindsay Lohan Frame Saudi Arabia
We Finally Have More Details on Lindsay Lohan's Saudi Movie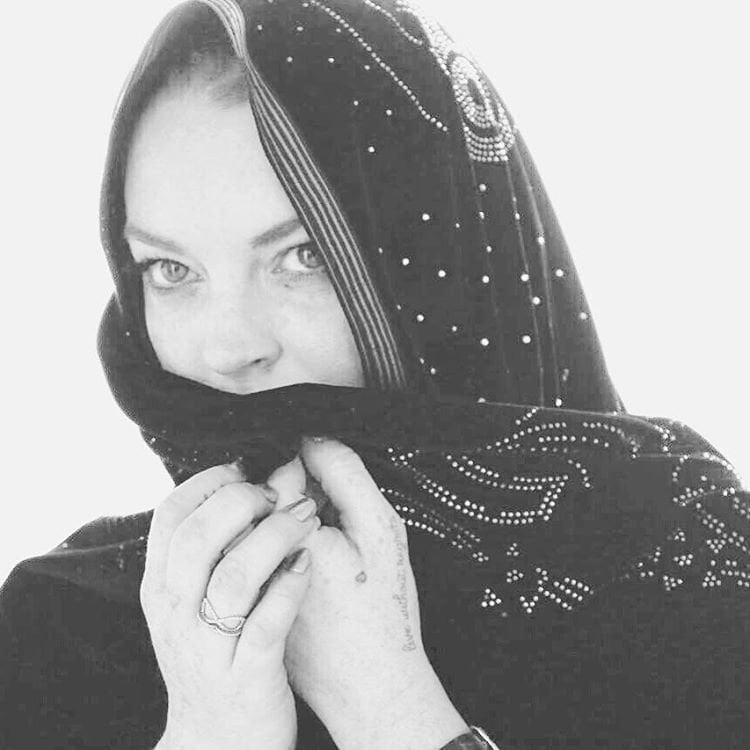 Earlier this month, in an appearance on The Wendy Williams Show, former child-star Lindsay Lohan spoke about her plans to design an island in Dubai's World Islands.
"I'm discussing designing an island in Dubai, with The World Islands. I have a lot of little projects there, because I like to keep myself busy," she said.
"Lohan Island. I have my club too, in Athens," she said "and then we're opening one in Mykonos. I figured I've gone to enough [islands], I should have my own."
Though she's living and working in Dubai, it's not the only city in the region where she's laying roots. During her appearance, Lindsay spoke about her plans to film the upcoming movie Frame in Riyadh.
Speaking about the movie's plot, she said, "[Her character] starts to understand the culture and how the women there are.
"Like fencing is a big thing there, so there are a lot of fencing courses and horse-back riding... the women take her in to understand why they cover and why they do these things."
Please support this incredible #movement .. I look forward to being a part of this with the movie #FRAMETHEMOVIE https://t.co/oOQAYGFqJq

— Lindsay Lohan (@lindsaylohan) December 11, 2017
Now, more details have emerged about the film, and award-winning Abu-Dhabi based filmmaker Nancy Paton has announced that the film is set to be released in September 2019.
Speaking to The National about the film, it's clear that the project will be truly innovative not only for Saudi, but for the entire region.
Just at the time when cinemas are opening in Saudi for the first time in 35 years, and women are getting more and more rights by the day, the film, which will have an entirely female cast and crew, is certainly groundbreaking.
"Female empowerment is high on the [Saudi] agenda with the development of women driving from June 2018," said Paton. "Frame will be one of the first Saudi bilingual films that comes out from the country after women start driving and cinema returns, and it will completely focus on female empowerment."
Filming in the Kingdom is historically difficult-- especially for women. But as laws become more lenient, Paton is confident they'll be able to film fairly easily.
"By the time we go into production all will be good for a female film crew," she insisted. "Exciting times are ahead for women and film and Saudi Arabia and cinema."
Stay tuned for more details!