Lindsay Lohan 'Racially Profiled' For Wearing a Headscarf
Lindsay Lohan Says She Was 'Racially Profiled' For Wearing a Headscarf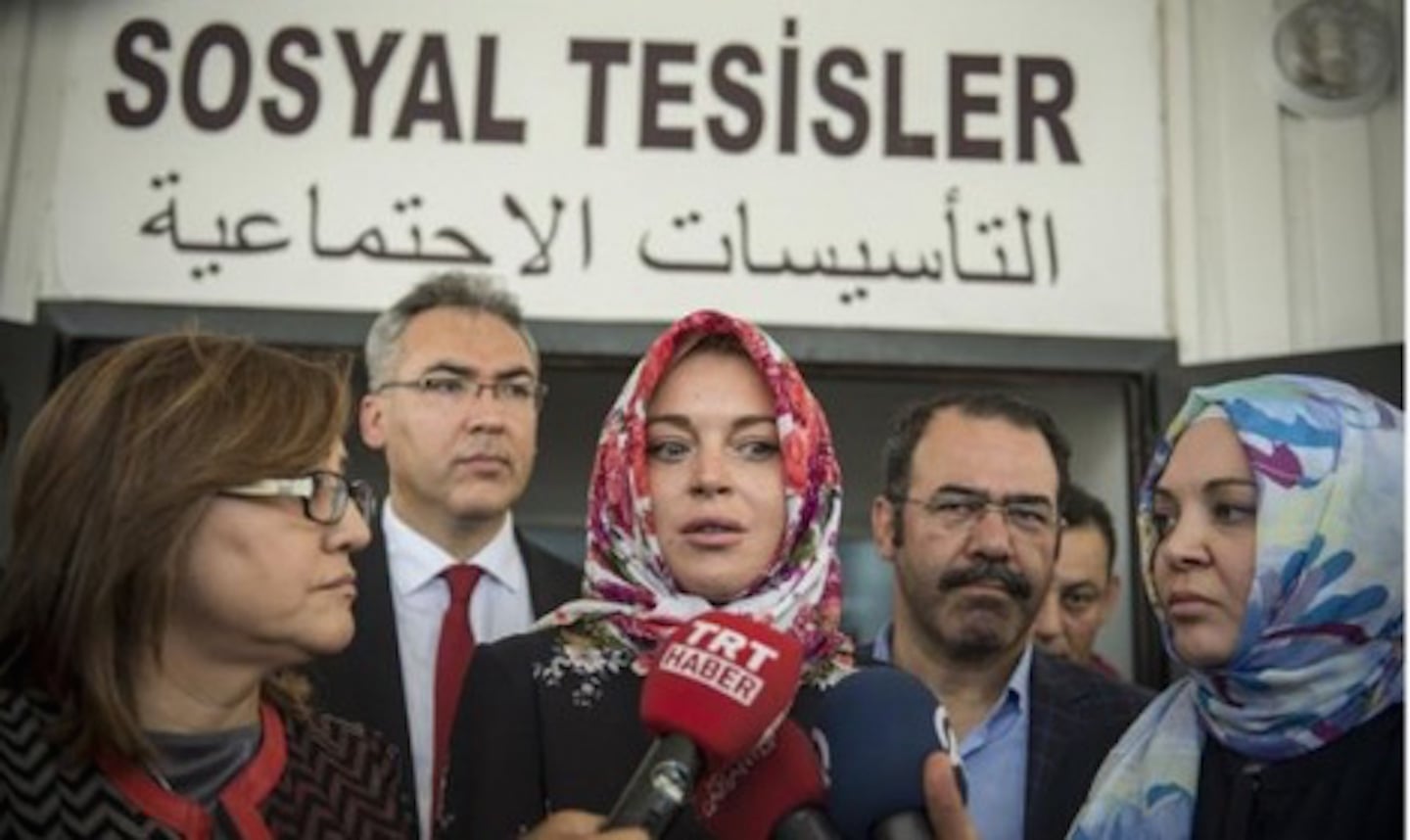 Actress Lindsay Lohan, who has been spending a lot of time in Dubai and Turkey, has previously reported feeling 'crucified' in America for wanting to explore Islam. Now, the Mean Girls actress, 30, says she's been vilified once again for her interest in the religion.
On a recent trip from Turkey to New York, Lohan claims that she was 'racially profiled' for wearing a headscarf. While at JFK, Lohan says she was stopped by a woman who asked to her to remove the scarf. "She opened my passport and saw Lindsay Lohan and started immediately apologizing, but then said 'But please take off your headscarf,'" she told U.K. television show Good Morning Britain.
She added: "And I did, it's okay. But what scared me was in that moment — how would another woman who doesn't feel comfortable taking off her headscarf feel?"
Watch Lohan describe the experience, as well as her potential conversion to Islam and her thoughts on President Trump, below.