Lindsay Lohan Reacts to Lift on Saudi Cinema Ban
Even Lindsay Lohan Is Excited About Saudi's New Cinemas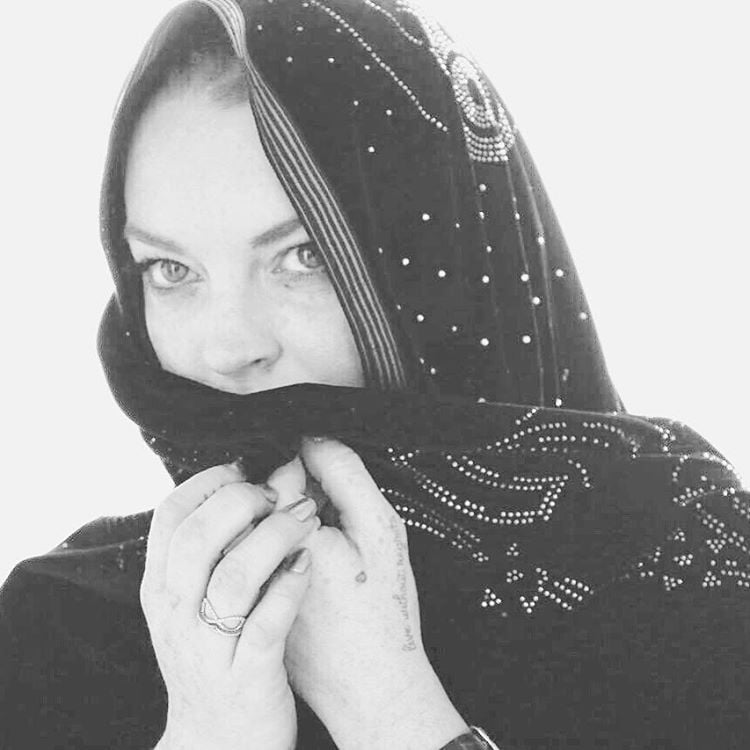 Lindsay Lohan has called Dubai home for some time now, and the former child-star has clearly made life for herself in the region.
Since announcing her plans to launch a modest fashion line earlier this year, Lindsay, whose Instagram bio reads "✋🏻Salam Aleikum," has visited Syrian refugees in Istanbul, and filmed a segment of a local TV show in Dubai.
Now, the Mean Girls actress has proved once again that her heart is in the Middle East by Tweeting her support for Saudi Arabia's recent decision to open movie theaters in the country for the first time in over 35 years.
Please support this incredible #movement .. I look forward to being a part of this with the movie #FRAMETHEMOVIE https://t.co/oOQAYGFqJq

— Lindsay Lohan (@lindsaylohan) December 11, 2017
She linked to a New York Times article that announced the lift of the ban.
Allowing movie theaters to open is part of the Kingdom's plan, Vision 2030, which anticipates a post-oil society.
In addition to opening cinemas, Saudi Arabia's ambitious crown prince has also granted women the right to drive (beginning in June 2018) and will allow women into sports stadiums across the country.
It's been a progressive few months for Saudi Arabia, and 2018 will see even more change!