Lindsay Lohan Says She Should Host a Dubai Radio Show
Could Lindsay Lohan Soon Get a Dubai Radio Show?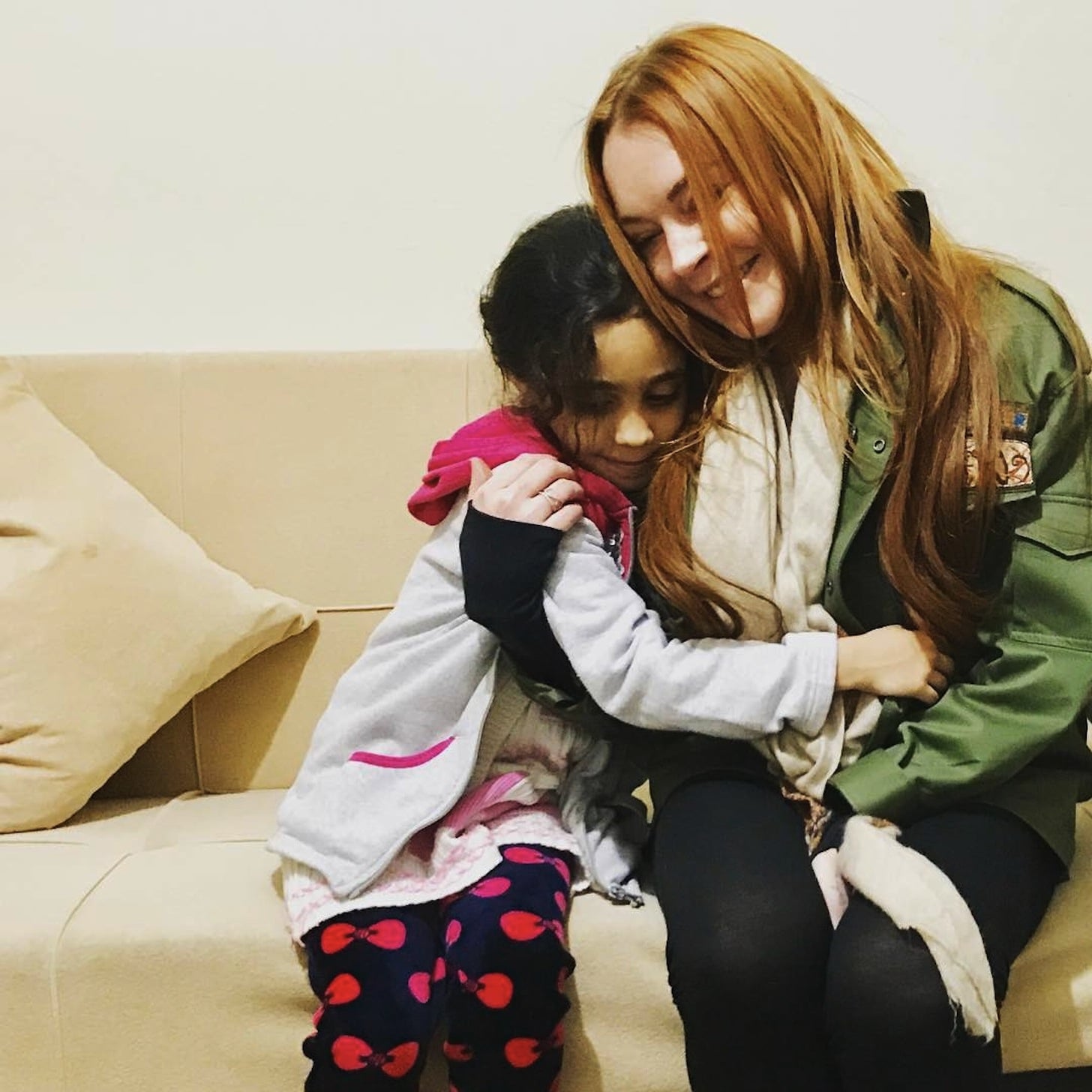 Watch out Kris Fade, Lindsay Lohan may be about to steal your Dubai radio crown. The actress-and-philanthropist thinks she'd be pretty good on the airwaves and suggested teaming up with two of Australia's biggest radio personalities for the gig.
The 30-year-old was speaking on the Kyle and Jackie O Show, making her return after she famously put the phone down to cut an interview short after they asked her questions about Tom Cruise five years ago. This time around the group was in on a practical joke directed at listeners as she cut the call when she was asked about her recent move the Middle East.
After calling the KIIS station back and addressing her prank, she added: "You guys set it up! We're great together. We should have our own show in Dubai."
It came after she declared the Emirate gives her "silence and focus" also clarifying that the "assalam alaikum" greeting on her Instagram that some people have made a big fuss about since she wiped he account clean, had been there for the last two years. And with a wicked sense of humor like that, we think Lindsay would fit right in on the Dubai radio airwaves.
See what she had to say about American President Donald Trump, below:
"I wish him the best... Taking someone else down is never the answer." @lindsaylohan shares her thoughts on @realDonaldTrump #KJSHOW pic.twitter.com/UHQNE7RWLj

— Kyle and Jackie O (@kyleandjackieo) January 29, 2017
Image Source: Instagram user lindsaylohan