Lindsay Lohan Skydive Dubai
Lindsay Lohan Skydiving Over Dubai Will Make You Wanna Do Something Daring, Today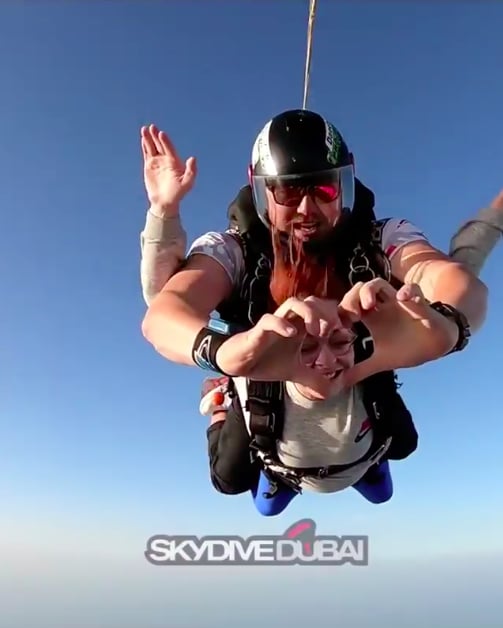 There's no doubt she knows Dubai well; with her numerous international interviews discussing how much she cares for the emirate and the fact that she took her family on a tour of one of its most unique sites recently.
Now, Lindsay Lohan is seeing the city from a whole new perspective.
The actress-and-fashion-designer enjoyed a skydive as told on her Instagram Stories and she didn't even look the slightest bit scared.
Lindsay took a stomach-churning plunge as she leaped out of a plane over the beautiful Palm Jumeirah island, and there's no disagreeing about how cool the view was for her as she jumped in tandem with a professional instructor.
The journey also features views of the impressive Marina neighborhood skyline, the sight of which is seriously making us consider booked a jump at Skydive Dubai soon.
Go, Lindsay!