Lindsay Lohan Wears a Burkini in Thailand
Lindsay Lohan Wears a Burkini While Vacationing in Thailand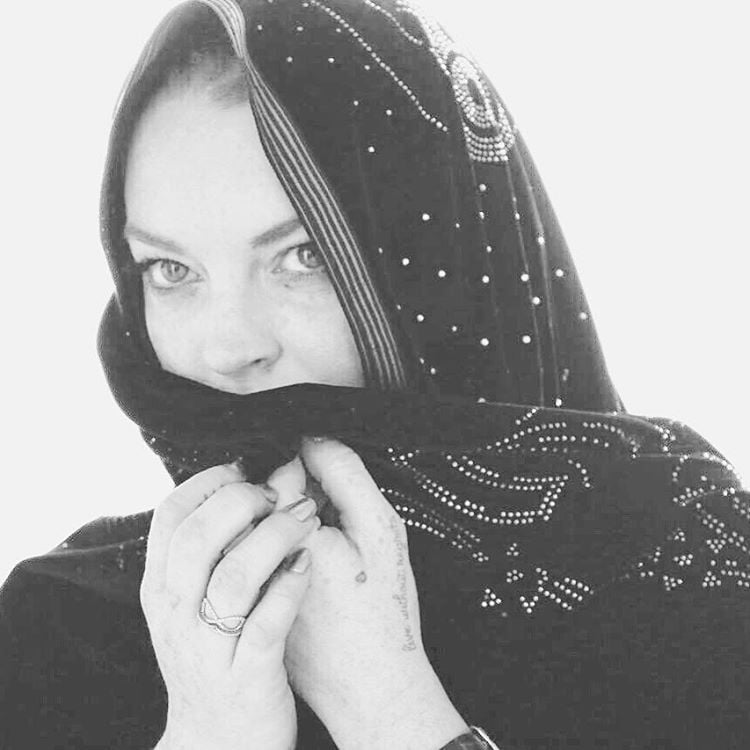 Lindsay Lohan has made no secret of her interest in Islam. The 30-year-old former child star has been seen (and allegedly racially profiled) for wearing a headscarf; recently announced her plans to launch a modest fashion line; and changed the bio line of her Instagram account to read "Alaikum salam ✋🏻."
Now, she's taken her devotion to the faith even further by donning a burkini while on vacation in Thailand.
The Daily Mail posted exclusive photos of Lindsay sporting the conservative swimwear, which caused a stir last summer after being banned from beaches in France.
Now Lindsay Lohan wears a BURKINI https://t.co/VfGQEcO81X

— Daily Mail Celebrity (@DailyMailCeleb) April 5, 2017
The ensemble consisted of black pants with stirrups, a black and red tunic, and a tight, black hood. In the photos published by The Daily Mail, Lindsay poses with a paddleboard, on top of rocks, and then takes the paddleboard out into the clear Phuket waters. According to the Daily Mail, the swimsuit was designed in Australia by Aheda Zanetti, who invented the burkini.
Lindsay didn't spend her entire vacation dressed so modestly, though. While in Thailand with friends, she's also posted photos to her Instagram account which show her wearing one-piece bathing suits.
A post shared by Lindsay Lohan (@lindsaylohan) on
Lindsay's new look is like part of her conversion to Islam, which she described to Good Morning Britain as "a process."
"Studying the Koran is something I found solace in, a religion where I found a lot of peace," she said. "I have reached inside and I found what I want my intentions to be in the world... focusing on taking control of what I want out of life. You can't just convert to a religion overnight - it's a culture and practice [and] I don't want to comment on something I haven't finished."
Whether or not she's ready to make a verbal comment, her choice of the burkini makes a pretty clear statement.