Lupita Nyong'o and Winston Duke's Real-Life Friendship
Lupita Nyong'o and Winston Duke Actually Go WAY Back, Long Before Black Panther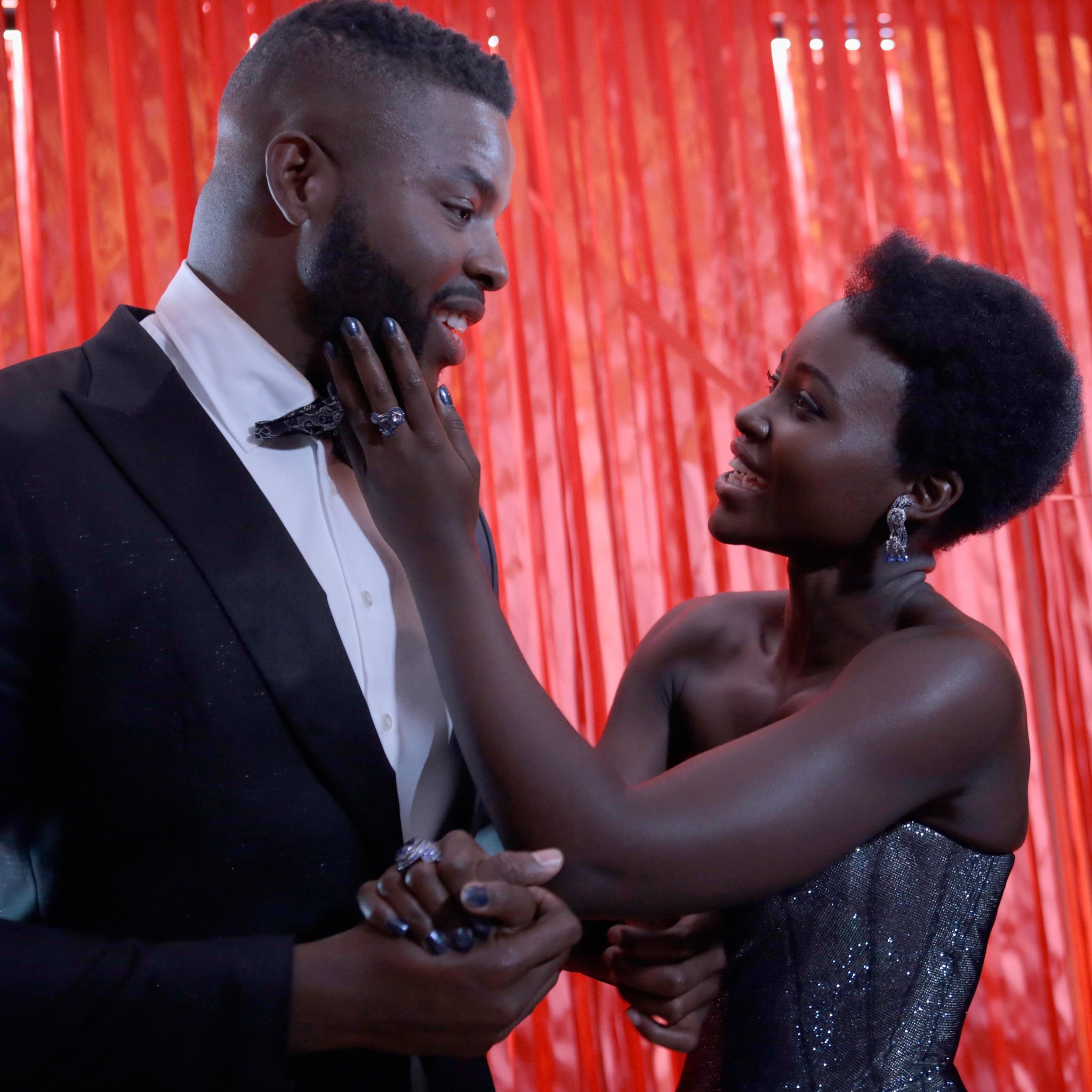 It's no secret that Black Panther is a brilliant, timely revelation. The latest Marvel film is already shattering records with its undeniably feminist edge, spectacular and diverse cast, and not-so-subtle Donald Trump dig. Perhaps the best part about the film is that it only gets more layered and exciting the deeper you go. For instance, we've only just learned about the fantastic longtime friendship between stars Lupita Nyong'o and Winston Duke.
As a brief refresher, Winston Duke is the extremely hot actor whose very first film role is as M'Baku, the leader of the Jabari tribe. Lupita plays Nakia, a badass Wakandan spy and the former lover of King T'Challa. In a new interview with Esquire, Winston revealed that he and Lupita actually became great friends long before they worked together on Black Panther. In fact, they met way back when they were students at the Yale School of Drama, when Lupita gave him a campus tour. "She and I became really close because we shared that immigrant experience," he said. "We shared the idea of having really big dreams knowing that we'd left our own country."
There's another layer to their friendship that makes this story even more incredible. During their time at Yale, Lupita and Winston went to see one of Marvel's first massive superhero events: 2012's The Avengers. Winston told Esquire that the two aspiring actors fantasized together about one day starring in a film of that kind of magnitude. "We would always tell ourselves that they're going to do it someday, but we could never tell who," he said. "At that point, there was already the Blade films, but we really didn't know how Marvel would go about doing their first African superhero."
A short six years later, the two dreamers have come full circle. Black Panther almost exactly matched The Avengers' $207 million three-day weekend gross at the box office; it earned $202 million by Sunday night. But this is about more than just box office money. It's a historic moment in pop culture that represents a major milestone in cinematic history. Lupita and Winston's dream totally came true.