Maddox Jolie-Pitt Quotes About Angelina September 2017
Maddox Jolie-Pitt Gushes About Mom Angelina in His First-Ever Interview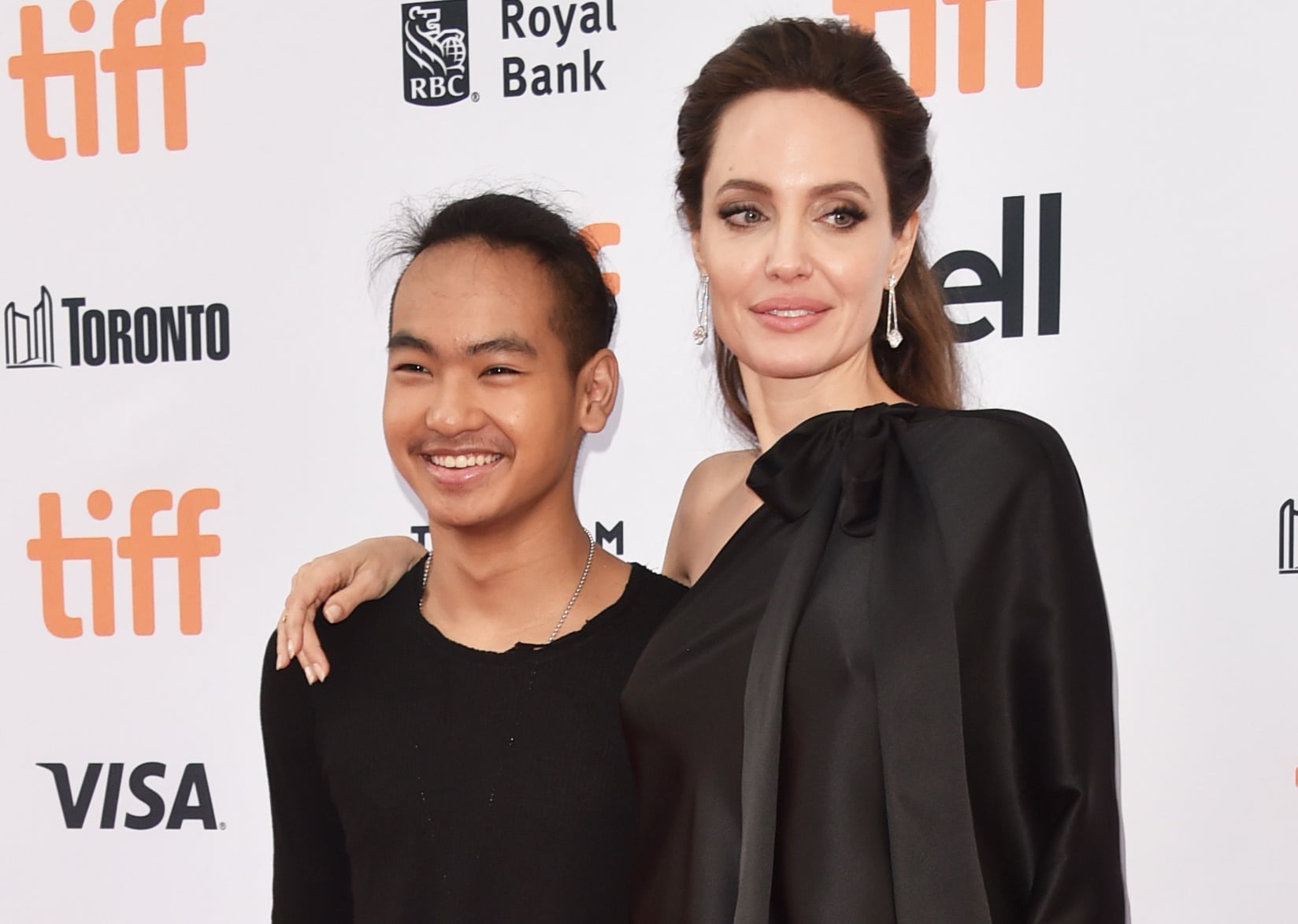 Angelina Jolie and her family are currently hitting the press tour for her new film, First They Killed My Father, on which Maddox, 16, served as an executive producer and Pax, 13, was an on-set photographer. During Maddox's first-ever interview with People this week, Angelina's oldest son opened up about what it was like working alongside his mom. "I was trying to help wherever I could," he said. "[She's] fun, funny, and easy to work with. She's a wonder."
Angelina famously adopted Maddox from Cambodia back in 2002, and she revealed that he was actually the one who encouraged her to make a movie about his country. "Mad knows himself very well and if he said he was ready, I knew he knew," Angelina said. "He goes back and forth [to Cambodia] a lot, but this would be over four months of just being in the country, really reading, listening, learning and absorbing all things about his culture and country [including] the very, very dark parts." When asked what he loves most about Cambodia, Maddox replied, "The people by far. [They are] calm, relaxed, and when they want to do something wild, they do it — much like me in a way. I'm proud to be a Cambodian."
But filmmaking isn't Maddox's only talent: he also speaks several languages and he's been taking flying lessons. "He's quite capable and always takes me by surprise," Angelina gushed. "He's been practicing flying, then they called me the other day and said, 'So Mad can go solo,' and I nearly dropped the phone! He's been taking French and Russian and all these different languages. I hear him talking in full, fluent French, and they'll tell me he's reached a certain level in his German, and I have no idea. He doesn't do it in front of me."
Angelina, who filed for divorce from Brad Pitt in September 2016, also spoke out about how she's been dealing with the split. "I have had my ups and downs. I guess I am a little bit stronger," she explained. "We all have our difficult times, but as a mother you also have a responsibility first and foremost towards the kids. They are going through their formative years and everything else comes second to that. I haven't worked for over a year now because they needed me home. We've all been a bit in lockdown. I think they're itching to get out in the world again."
Image Source: Getty / Alberto E. Rodriguez