Marvel Class Photo
If the Marvel Superheroes Went to School Together, Here's What Their Class Photo Would Look Like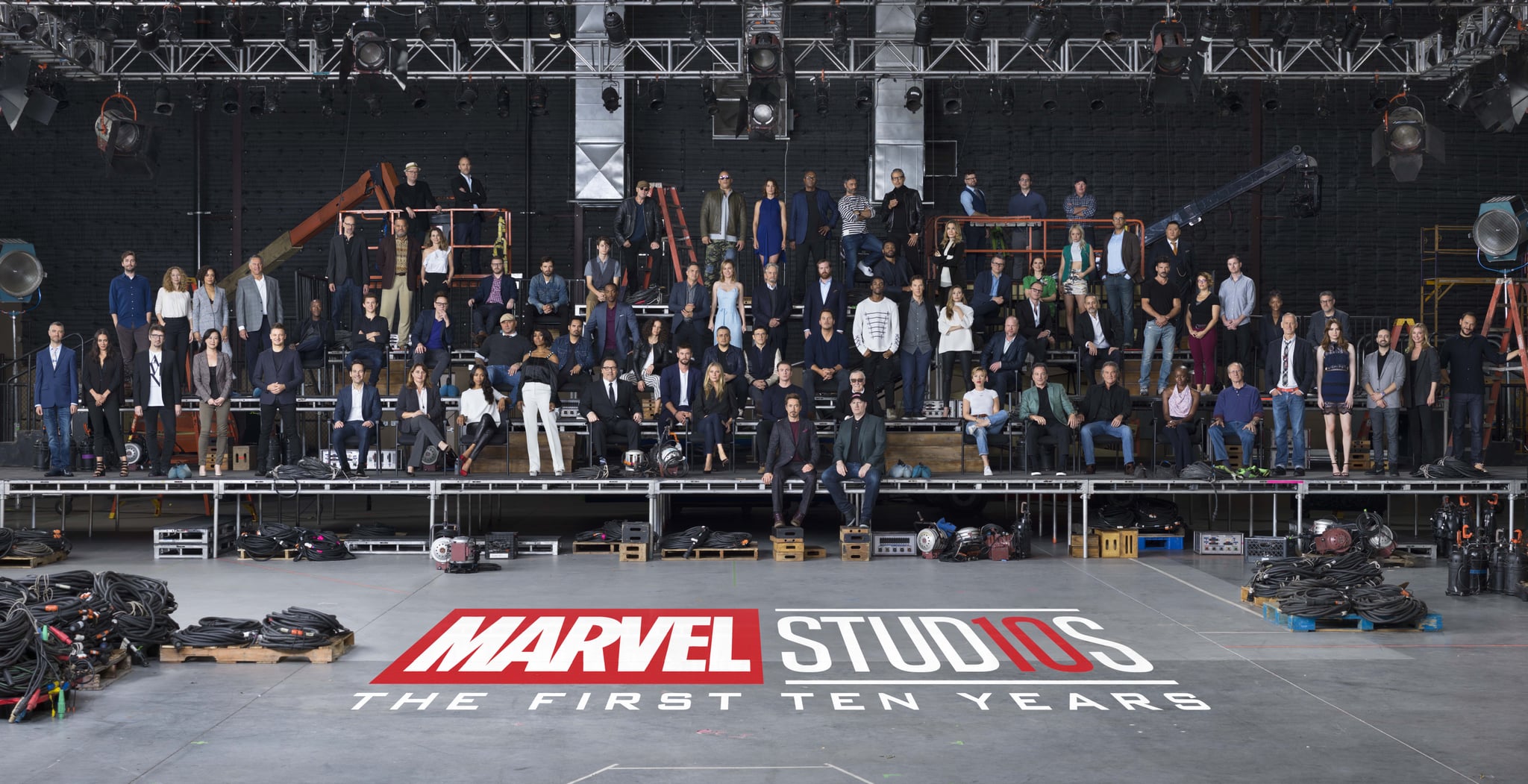 Our school picture certainly wasn't as star-studded, but for the actors and filmmakers who have worked with Marvel at some point over the last 10 years, it was celebs galore.
To celebrate a decade a fabulous films, like Black Panther, Iron Man and Thor, more stars than you even handle got together in Atlanta, Georgia, where they're filming the Avengers: Infinity War.
If you zoom in on the Marvel Cinematic Universe image you can see 80 people demanding the spotlight and we seriously don't know where to look.
Here's a list of actors to play Where's Waldo with in the snap: Robert Downey Jr., Chris Evans, Chris Hemsworth, Mark Ruffalo, Scarlett Johansson, Paul Rudd, Benedict Cumberbatch, Chris Pratt, Chadwick Boseman, Brie Larson, Jeremy Renner, Tom Holland, Sean Gunn, Hannah John-Kamen, Zoe Saldana, Angela Bassett, Jon Favreau, Gwyneth Paltrow, Kurt Russell, Danai Gurira, William Hurt, Karen Gillan, Emily VanCamp, Tessa Thompson, Don Cheadle, Dave Bautista, Michael Peña, Anthony Mackie, Evangeline Lilly, Elizabeth Olsen, Paul Bettany, Frank Grillo, Letitia Wright, Laurence Fishburne, Linda Cardellini, Sebastian Stan, Ty Simpkins, Michael Douglas, Michelle Pfeiffer, Hayley Atwell, Pom Klementieff, Benedict Wong, Michael Rooker, Vin Diesel, Cobie Smulders, Samuel L. Jackson and Jeff Goldblum.
We've chopped it up into three parts to help you.
Forget Ellen's Oscars selfie, this snap will go down in history!