Matt Damon Talks About Ben Affleck's Back Tattoo March 2018
LOL: Even Matt Damon Can't Hide His True Feelings For Ben Affleck's MASSIVE Back Tattoo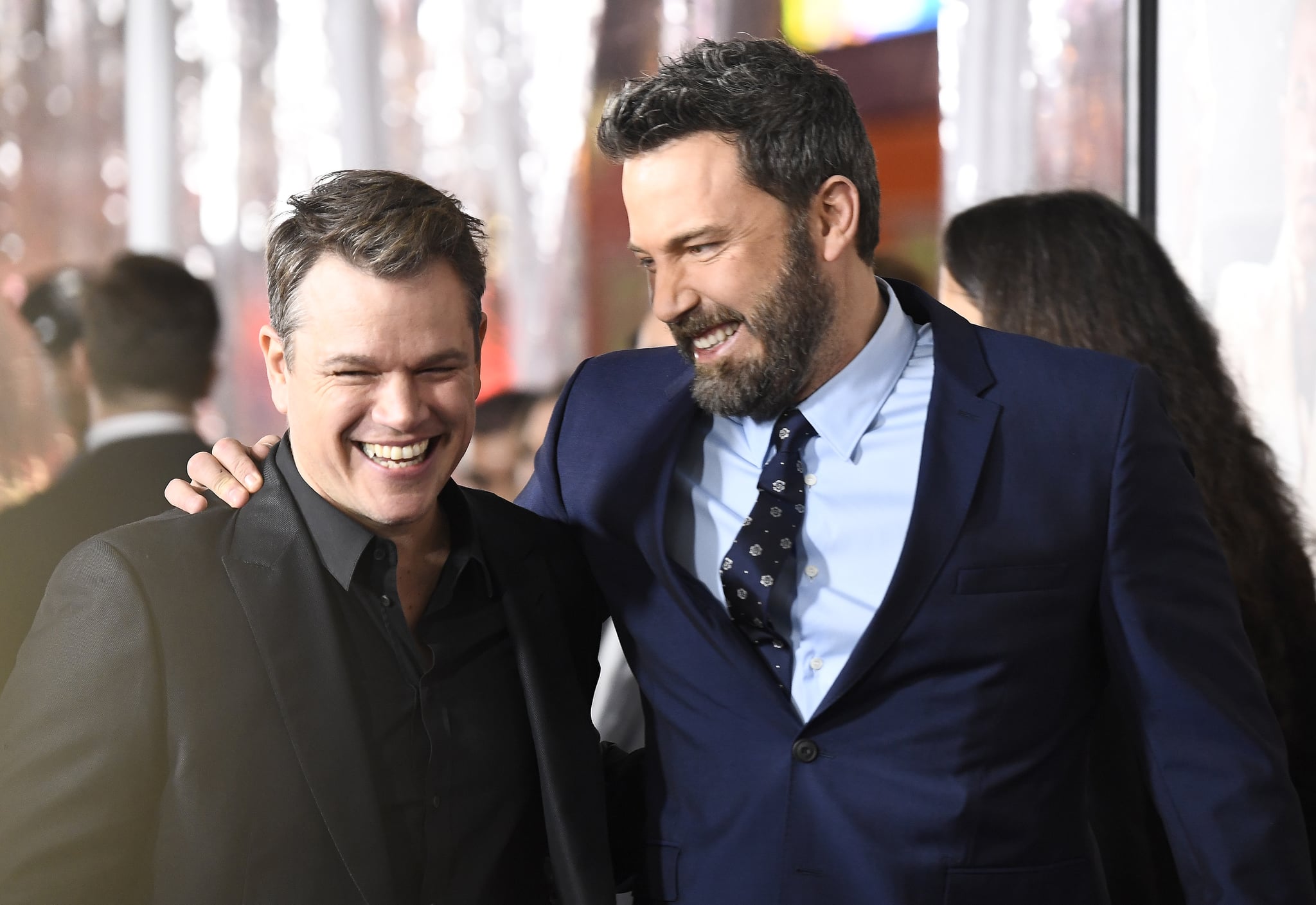 Matt Damon stopped by The Daily Show on Wednesday to promote his clean water initiative with Water.org and WaterEquity, but one topic he couldn't escape was Ben Affleck's massive back tattoo which the actor recently put on display while filming out in Hawaii. Host Trevor Noah immediately went in asking the question on all of our minds when the Downsizing star took his seat. "I don't believe a friend would allow a friend to get a back tattoo of a colorful dragon," Trevor joked about Matt and his longtime BFF.
"It's not one man's job to tell another man what he can do to his back," Damon quipped. "You know, I support him in all of his . . . artistic expression." After sharing a laugh, Trevor shot back, "Fair enough. That's a good friend answer, actually."
Matt also confirmed that the reason why he and Ben are still best friends is that "unfortunately, I can't seem to shake him," he teased. "I've known him since I was 10, so it's [been] 37 years." Matt and Ben wrote their 1997 hit, Good Will Hunting together, which went on to earn them their first Oscars and kick-started their successful movie careers.