McAfee Most Dangerous Celebrities Report 2016
Why Googling Amy Schumer Might Be a Very Bad Idea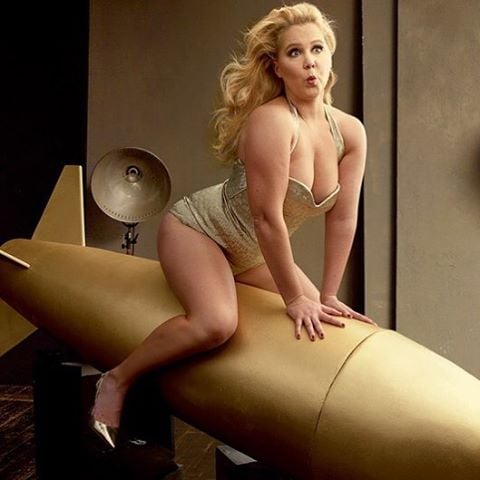 For the 10th year in a row, Intel Security released the McAfee Most Dangerous Celebrities study, and it's going to make you think twice before Googling your favorite stars.
The study researches musicians, comedians, actors, musicians, athletes, and other well-know figures to see which celebrities' names engender search results that can bring viruses and malware to your computer. So who should you stop searching for? Start with Amy Schumer.
The popular American comedian came in at the top of the list of this year's study, followed by Justin Bieber (2), Carson Daly (3), and Will Smith (4).
"Consumers today remain fascinated with celebrity culture and go online to find the latest pop culture news," said Gary Davis, chief consumer security evangelist at Intel Security. "With this craving for real-time information, many search and click without considering potential security risks. Cybercriminals know this and take advantage of this behavior by attempting to lead them to unsafe sites loaded with malware. As a result, consumers need to understand what precautions to take to enable safe online experiences."
Intel also provided some tips on how to search safely: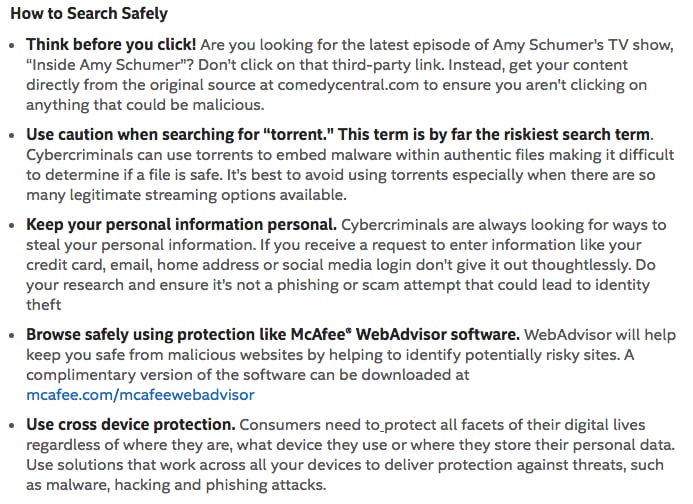 The scariest part of this is that most people had no idea that an innocent search for their favorite celebrities could put them at risk-- and many people don't understand exactly what that risk is. The bottom line is that every time you Google anything you risk clicking on a potentially harmful link, but studies like this help make us aware of those risks and how to best avoid any security breaches.