Meghan Markle's Ex-Husband's Show About the Royal Family
In Today's "That's Awkward" News, Meghan Markle's Ex Is Making a Comedy About the Royals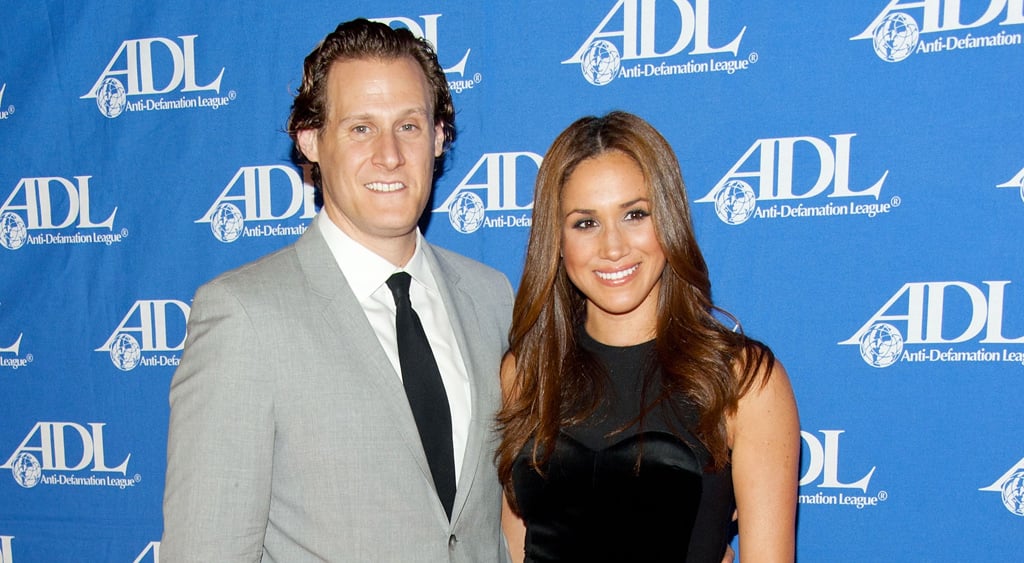 After the average person breaks up with someone, it's common to see some emotional Facebook statuses and maybe a few coupley Instagram photos get deleted from their grid. After Meghan Markle and her ex-husband broke up, he went on to create a TV show seemingly about her new relationship with Prince Harry. Huh.
After meeting in 2004 and dating for six years, the Suits actress tied the knot with Snowfall producer Trevor Engelson in 2011. The two quietly divorced in 2013, and she began dating Prince Harry in late 2016. Now, Deadline reports that Engelson is teaming up with Fox for a comedy about a man who has to share custody with his ex-wife after she leaves him for a British prince. The show's official logline reads: "Divorce is hard. Sharing custody is harder. Sharing custody with the British royal family in the unforgiving spotlight of London's tabloid media is next level." Sound familiar?
Markle and Engelson never had any kids, and the TV producer claims the lead characters in the comedy aren't based on either of them. Still, it's hard not to notice the similarities. Apparently the idea is the product of a conversation between Engelson and fellow producer Dan Farah (The Shannara Chronicles) when they were discussing what it might have been like if he and Markle did have kids and had to share them with the British royal family.
The queen might watch The Crown every now and then, but we have a feeling this won't be on her DVR.