Meghan Markle Fixing Her Duchess Slant Video
Meghan Markle Messed Up Royal Etiquette, but the Way She Recovered Is Seriously Regal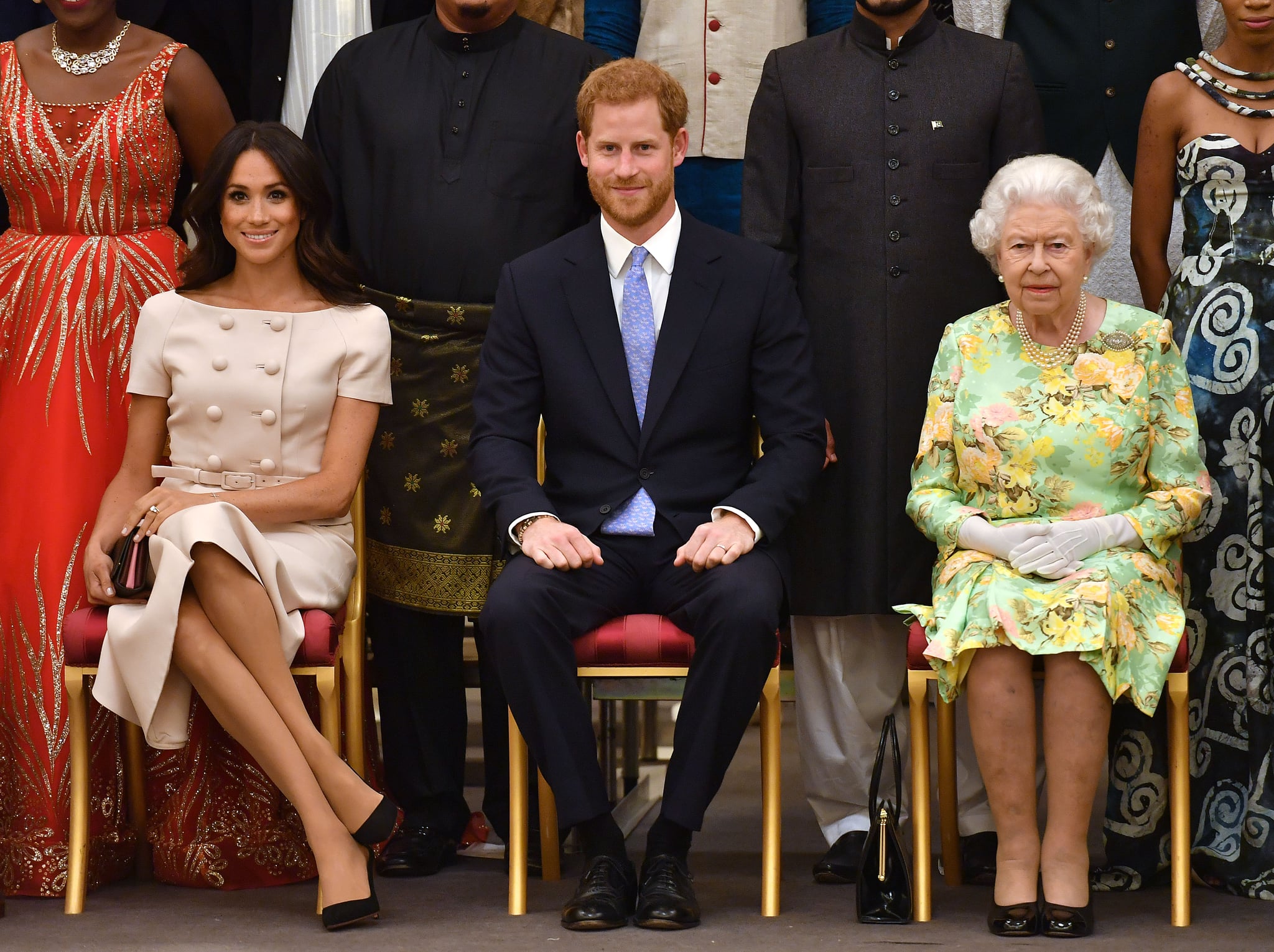 Image Source: Getty / John Stillwell
Meghan Markle is getting the hang of being British royalty, but not without some minor etiquette flubs. On Tuesday night, the Duke and Duchess of Sussex attended the Queen's Young Leaders Awards at Buckingham Palace where the newlyweds joined Queen Elizabeth II in celebrating future young leaders from across the globe. While Meghan is still learning the complicated rules of when and who she has to curtsy to, she's also still getting the hang of the infamous "duchess slant" that Kate Middleton has mastered so skillfully.
In the specific way to sit, Meghan is supposed to keep both knees and ankles close together and slanted to the side. If desired, she can cross her legs at her ankles, but she is not "supposed" to cross at the knees. During the event on Tuesday, Meghan accidentally crossed her legs like us regular folk when sitting down. However, let's not forget who we're talking about, because you best believe she immediately turned the cross into a slant upon realizing she was sitting the wrong way. (Disclaimer: we're well aware that there is no "correct" way to sit, we're simply admiring Meghan's instant recovery.)
In a video captured by People, we see the exact moment Meghan turned her accidental cross into a seamless slant. She's mastering the royal rules faster than we could imagine, and we've got to applaud her for it.