Meghan Markle Guest Editor of British Vogue 2019 Sept
Meghan Markle Just Announced That She Interviewed Michelle Obama During Her Role As Guest Editor For British Vogue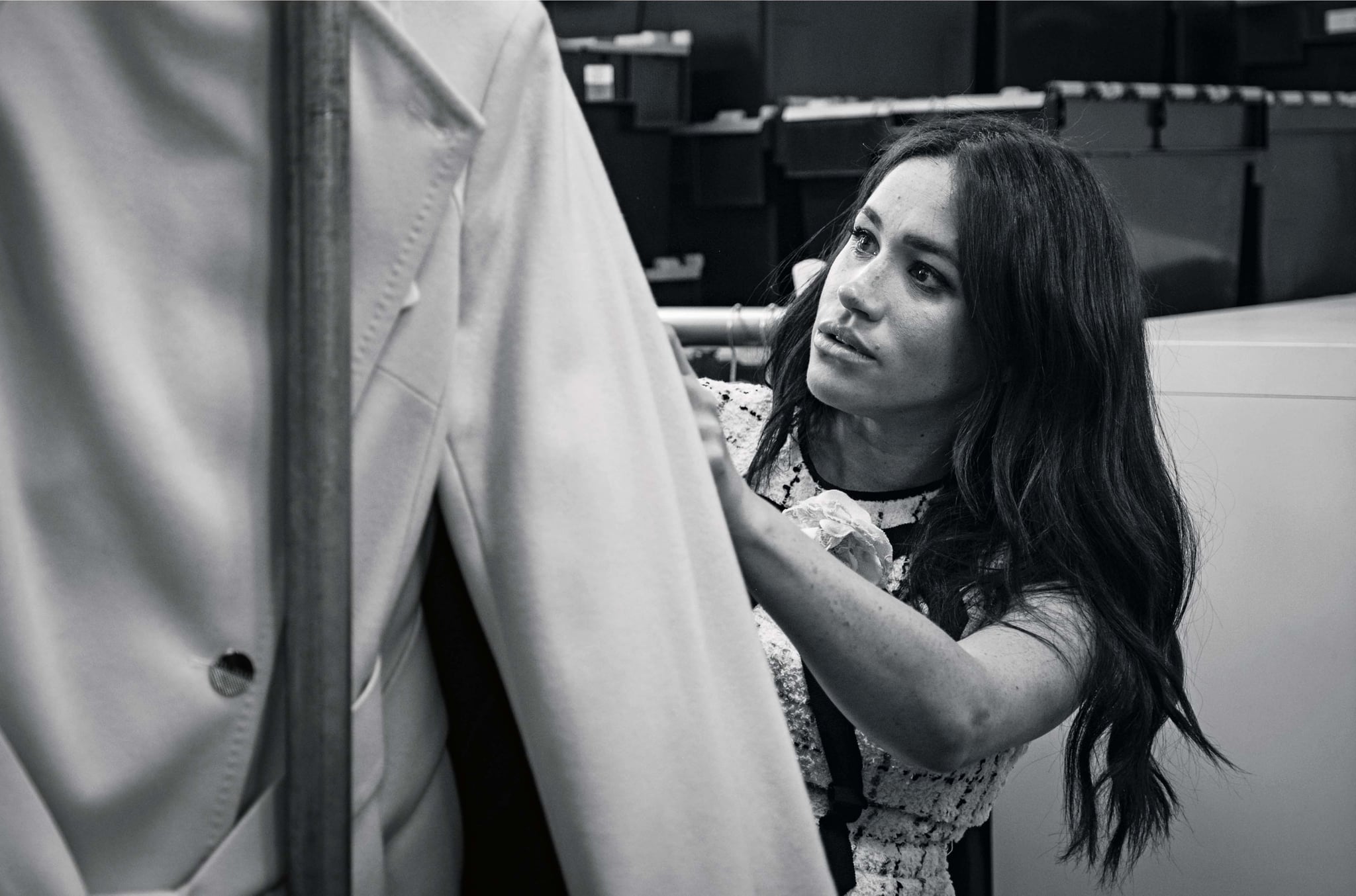 Meghan Markle has just released more details regarding her role as the guest editor of British Vogue's September cover.
In an Instagram post, the Duchess of Sussex announced that the theme of the issue is "Forces for Change". Created alongside Editor-in-Chief Edward Enniful, the 37-year-old revealed that the edition will feature influential women such as Adwoa Aboah, Laverne Cox, Gemma Chan, Jameela Jamil, Jane Fonda, and more.
"Guest Editing the September issue of British Vogue has been rewarding, educational and inspiring," Meghan explained. Adding: "To deep dive into this process, working quietly behind the scenes for so many months, I am happy to now be able to share what we have created. A huge thanks to all of the friends who supported me in this endeavour, lending their time and energy to help within these pages and on the cover. Thank you for saying 'Yes!' - and to Edward, thank you for this wonderful opportunity."
The mother of one also revealed that her role as guest editor saw her conduct an exclusive interview with the former First Lady of the US, Michelle Obama, write an opinion piece, and create of list of female "change makers', who will be sharing their personal stories throughout the issue. As for her husband, Markle explained that Prince Harry took part in a candid conversation with Dr. Jane Goodall.
We are incredibly excited to see the end result and, will be begging all of our friends to get us copies of the issue once it hits shelves on Friday, Aug. 2.