Are Meghan Markle and Kate Middleton Friends?
Meghan Markle and Kate Middleton Have Forged a "Wonderful Friendship" — and You'll Eat Up the Details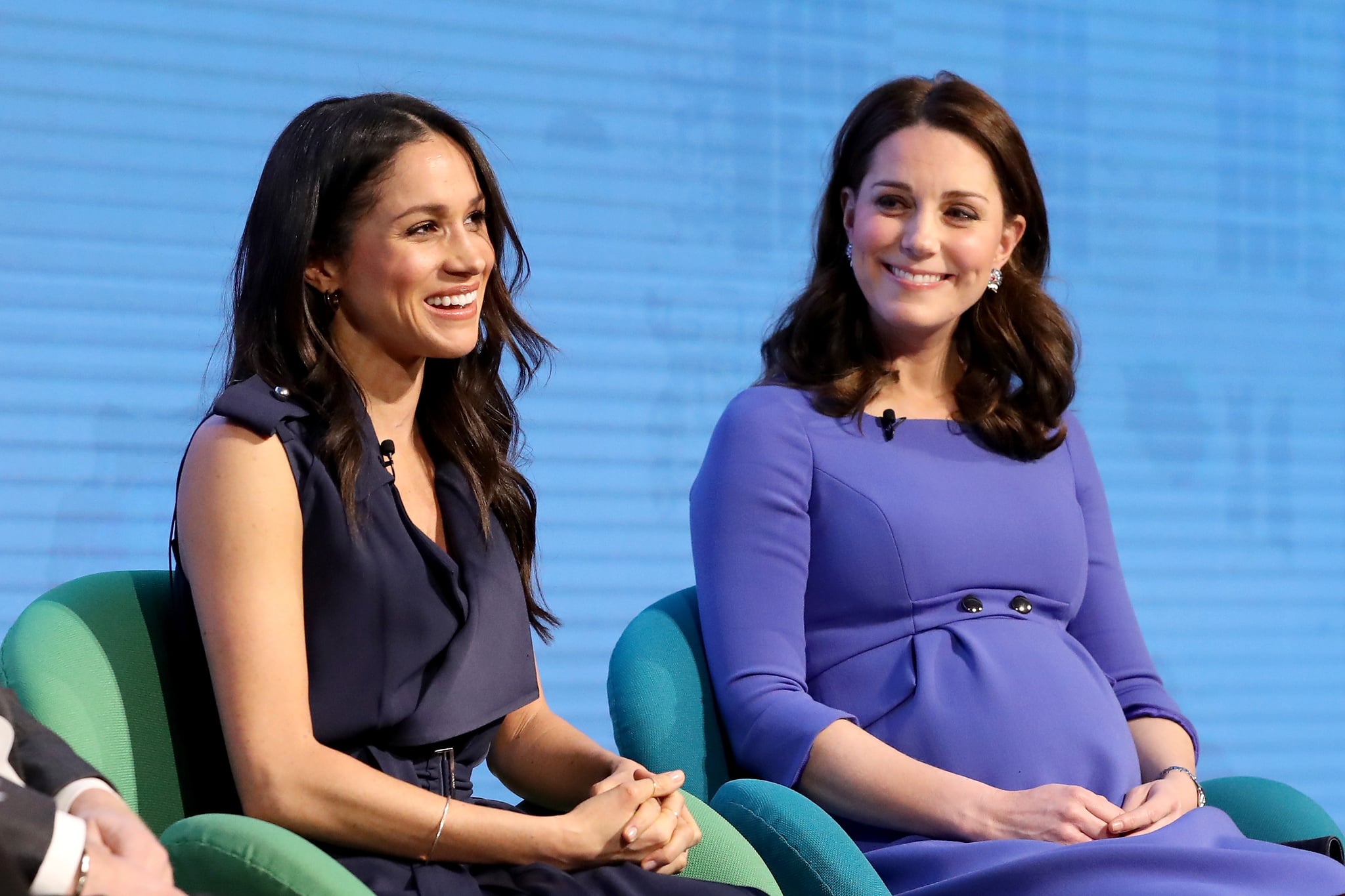 In just a couple of months, Meghan Markle will officially be a member of the British royal family. The former Suits star is already getting a head start on royal appearances with Prince Harry, and recently attended a panel for the newly-launched Royal Foundation along with Harry and her future in-laws, Prince William and Kate Middleton. Meghan and Kate seemed to get on swimmingly during their joint outing, and as it turns out, the two have shared some sweet private moments as well.
Nottingham Cottage, where Meghan and Harry live, is just a few minutes from Kate's residence at Apartment 1A in Kensington Palace. According to Us Weekly, the actress likes to "pop in" to visit Kate, and will often bring "delicious treats" for the pregnant duchess and give "a healthy eating tip she's read or maternity style pointers." In turn, Kate "will share tales of her entry into 'The Firm,'" which is the name the royals have given their own family. They drink tea and gossip, and Kate offers up "advice about adapting to the royal family." The publication reports that Kate told Meghan "that if she ever needed anything, she shouldn't hesitate to get in touch." Aww! During their joint appearance in March, Meghan described her close-knit bond with the royals as "togetherness at its finest."
Meghan, who has reportedly been "welcomed with open arms" by Kate and Prince William, is also a fan of the duchess' commitment to philanthropy; an insider told Us Weekly that she "really admires how Kate has carved out her own space when it comes to humanitarian work alongside being an amazing mother." The feeling seems to be mutual for Kate, who is gearing up to give birth to her third child — she apparently finds Meghan to be "such a breath of fresh air," and that the two have "already firmly established a wonderful friendship." It remains to be seen what role Kate will play in Meghan and Harry's wedding in May, but it sounds like she'll be immensely excited to be there.