Meghan Markle's Speech at Royal Wedding 2018
Meghan Markle Made a Major Statement With Her Wedding Speech — Did You Expect Anything Less?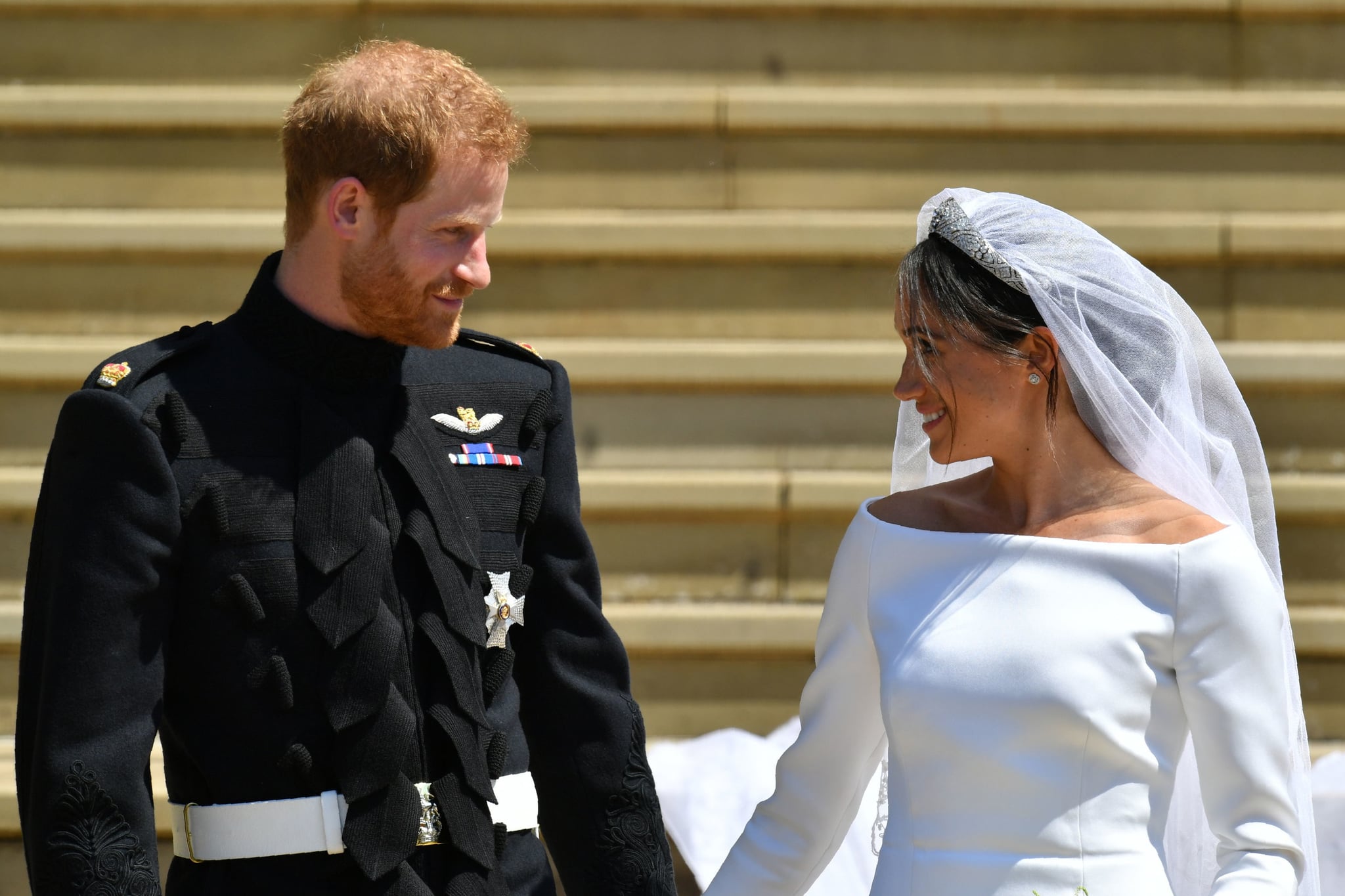 Meghan Markle and Prince Harry pretty much did everything they could do make their royal wedding their own, but that didn't just end with the ceremony. During the reception, Meghan broke royal tradition by delivering the first speech of the night. "The first person to get up and speak was Meghan. This was a real breach of tradition — usually the bride doesn't talk," royal expert Katie Nicholl told ET. "It is, of course, the father of the bride, but seeing there was no Thomas Markle, Meghan decided that she would speak. I was told she wanted to have the chance to say in person a very big thank you to the royal family, which is exactly what she did."
After thanking Prince Charles for stepping in and walking her down the aisle, Meghan reportedly went on to praise her new husband and her mom, Doria Ragland. "When it came to her new husband, Harry, she said, 'I finally found my prince.' It was very romantic and sweet," Katie said. "She thanked her mother, not just for being there today, but for being there her entire life. I'm not sure what she said, if anything, about Thomas Markle."
To make matters even sweeter, Harry also praised Meghan in his speech, saying she "handled things with grace and dignity." We can't wait to see Harry and Meghan out on Tuesday for their first royal engagement as husband and wife!