Meghan Markle's Suits Costars' Quotes About Royal Wedding
Meghan Markle's Former Suits Costars Reveal Their Favorite Royal Wedding Moments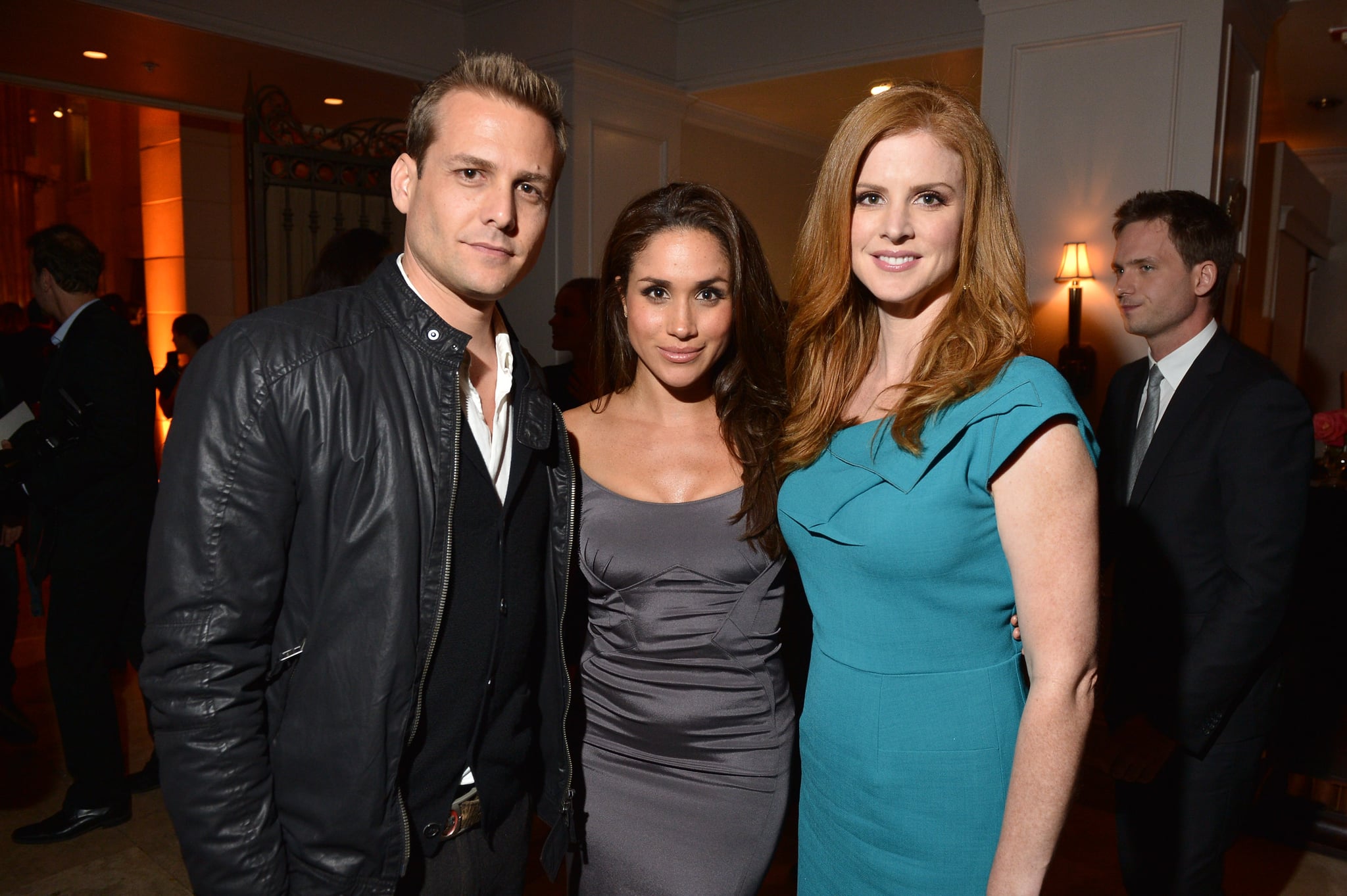 Millions of people from all around the world tuned in to watch Meghan Markle and Prince Harry tie the knot on May 19, but only 600 guests actually witnessed the ceremony firsthand. Two of those lucky people happened to be Meghan's former Suits costars Gabriel Macht and Sarah Rafferty, who are still raving about the wedding nearly a month later. Can you really blame them, though?
"It was a wonderful moment to get to see [Meghan] on that day and in that moment. It was special," Sarah told ET on Monday. "Seeing [Meghan] walk in on her own, in that moment before she met up with Prince Charles to walk the rest of the way, that was amazing."
While Sarah enjoyed the ceremony, Gabriel's favorite moment was the lunchtime reception. "It was surprising to see Elton John play 'I'm Still Standing.' He's still standing, he was incredible and that was an incredible moment," Gabriel said. "I think, overall, just to be a part of such an uplifting story, you know? A story of inclusion, love — there's so much stuff out there that's so depressing and dark. This was just a remarkable day to go and support her and the royal family and it was an amazing time."
Relive Harry and Meghan's big day with a look at their official wedding portraits.