Michael Buble's Retirement News 2018
Michael Bublé Plans to Retire From Music: "I Don't Have the Stomach For It Anymore"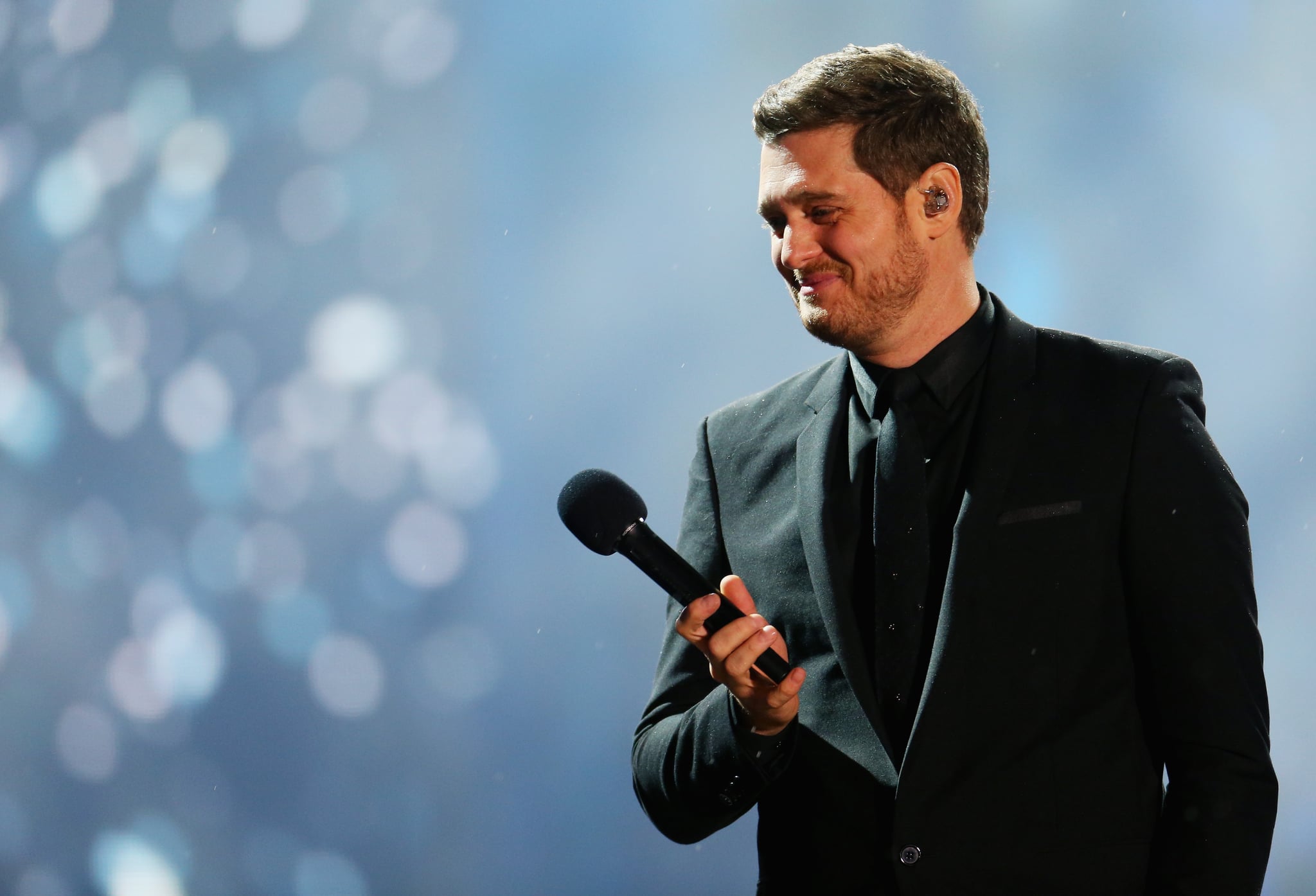 Michael Bublé is taking a step back after experiencing the heartache of his son Noah's battle with cancer. In 2016, his now 5-year-old son with Luisana Lopilato was diagnosed with liver cancer. While Noah beat the disease a year later, the 43-year-old Grammy-winning musician told the Daily Mail he's exhausted by the Hollywood industry after the emotional turmoil of his son's experience.
"I don't have the stomach for it any more. The celebrity narcissism," he said. "This is my last interview. I'm retiring . . . I've made the perfect record and now I can leave at the very top."
Both he and Luisana previously put their careers on hold when their firstborn son was diagnosed. While the father of three has made a slow and careful return to the spotlight in the year since, it appears his upcoming album Love will be his last. Michael revealed he's "embarrassed" by the "ego" he once had, and wants to shift his attention elsewhere.
"I decided I'll never read my name again in print, never read a review, and I never have. I decided I'd never use social media again, and I never have," Michael said. He continued, "It's been such a difficult exercise. But my whole being's changed. My perception of life. I don't know if I can even get through this conversation without crying. And I've never lost control of my emotions in public."