Michael Phelps Opens Under Armor at The Dubai Mall
The Moment the Greatest Swimmer of All Time Met With the First Emirati Woman to Swim at the Olympics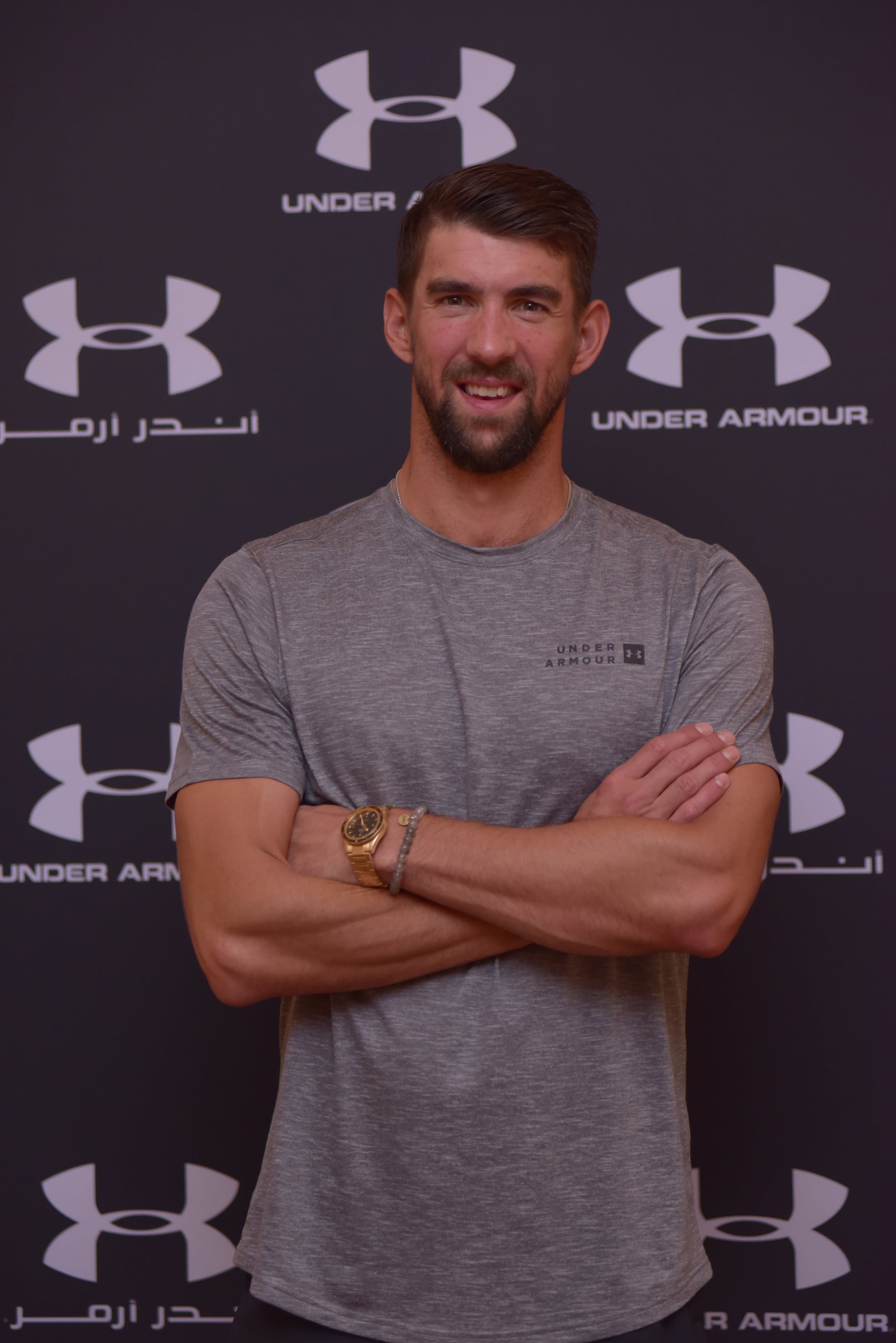 It's not often the most decorated Olympian visits your local mall, so it's no surprise that everyone and their mother turned out to see Michael Phelps on Monday.
The swimmer was at The Dubai Mall to open a sports store and was in good company at the appearance. Among his fans was Nada Al Bedwawi, the first Emirati female swimmer to take part in the Olympics.
Her 50-meter freestyle time of 33.42 didn't get her into the semifinals in 2016 but she didn't seem to mind as she hugged her 32-year-old idol at the world's largest mall.
"It's an amazing opportunity to join Under Armour and open their newest Brand House in Dubai," Phelps said about being in the UAE. "Witnessing the expansion of the brand from my hometown in Baltimore, Maryland to Dubai and all over the world is incredible and I'm honored to be part of the brand's ability to empower athletes everywhere."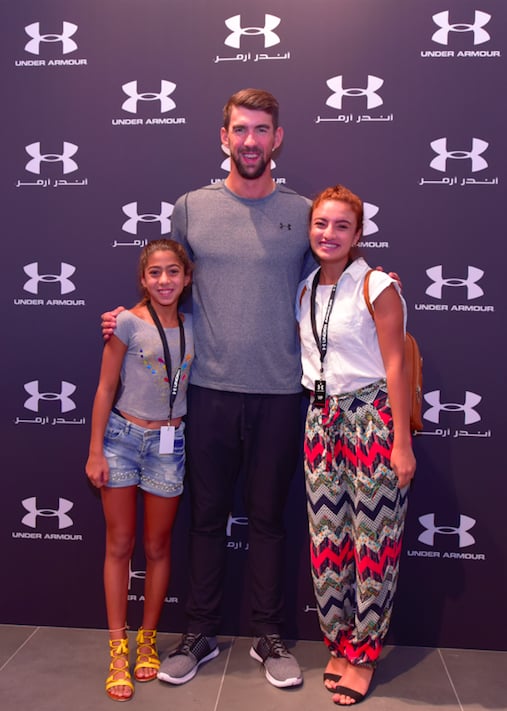 The store will be selling collections from Dwayne 'The Rock' Johnson, Misty Copeland and Godolphin – Dubai ruler, Sheik Mohammed bin Rashid al Maktoum's horseracing team.
It's the first time a huge brand that's popular around the world has teamed up with an international equestrian organization to wear their stuff.
You can find the store on the 1st floor of The Dubai Mall next to the waterfall. It's open 10 a.m. to 12 a.m.