Michelle Obama Talks About Sleepover at Buckingham Palace
So, Michelle Obama Had a Sleepover With Queen Elizabeth II Because That's What BFFs Do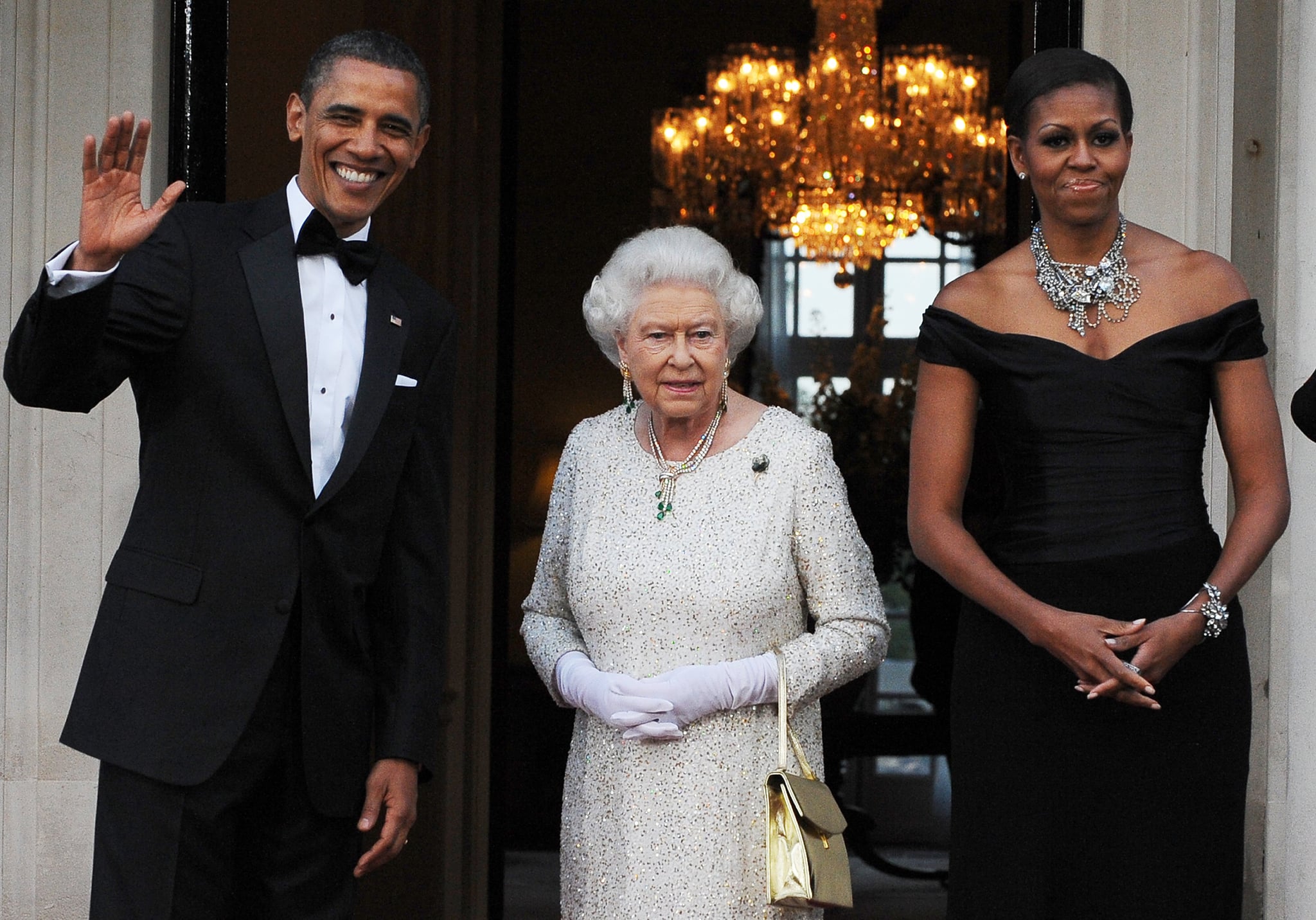 In 2011, Queen Elizabeth II invited Barack and Michelle Obama for an extended visit to the Buckingham Palace and we're just now getting the juicy details of what happened during their epic stay. While speaking at Klick Health's MUSE event in NY, Michelle dished on what she considered a "sleepover" at the royal palace. You know, casual. "I think by the time we had the sleepover, we had enough interacting with them," the former first lady revealed. "The surprising thing is folks wanted to be treated normally."
According to Mrs. Obama, the royals broke protocol quite often behind closed doors. "Everybody is happy when all the people are gone. They want to be hugged. They want to be touched. They gossip," she shared. So basically, Queen Elizabeth II is just like us? Copy that.
Michelle continued, "When we were served at the state dinner — you know how we have chargers and they're gold? So you sit down, and everything is gold. The plate that I thought was the charger, that was the plate. They put food on the gold charger because that was their plate. I said, 'You win. You win on the plates. You got us beat.'"
The other areas where the royals have the White House beat? "Their rose garden? Much bigger," Michelle said. But don't expect her to rush over to England for their food anytime soon. "I don't want to insult anybody, but American food is just better," she contested. We'll gladly accept Queen Elizabeth II's offer to try the food and be the judge for ourselves.
Let's just hope Michelle enjoys what's on the menu for Prince Harry and Meghan Markle's upcoming wedding which she's rumored to attend with Barack in May.