Miley Cyrus "I Kissed a Girl" Quotes 2017 May
Miley Cyrus Says Katy Perry Wrote "I Kissed a Girl" About Her, but Like . . .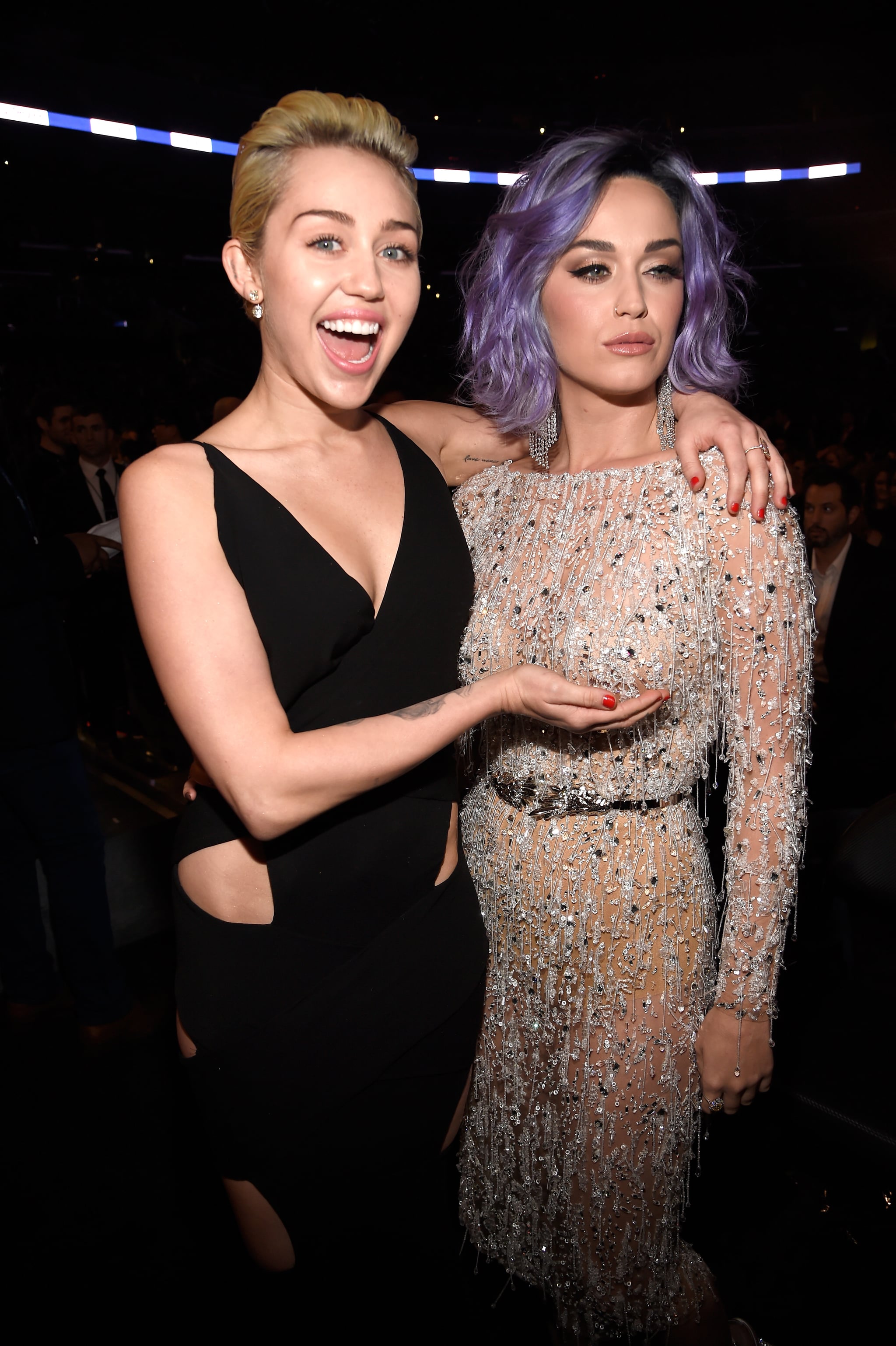 Miley Cyrus has been busy promoting her upcoming album, and during an on-air chat with radio station WKTU on Tuesday, the "Malibu" singer revealed that she was the inspiration behind Katy Perry's debut hit "I Kissed a Girl." "We were actually just realizing that next year, we'll have been friends for 10 years!" Miley said. "I think that's my friend I've known the longest, which is really, really weird. When she came out with 'I Kissed a Girl,' I was doing the Hannah Montana movie. I heard her on the radio — they said, 'Who did you write that about?' [and] she said me!" She added, "I heard it, and I screamed and started freaking out."
OK, this is interesting for a couple of reasons, but mostly because "I Kissed a Girl" came out in April 2008, when Miley was only 16 and Katy was 24. Also, Katy initially denied that she had ever "kissed a girl," but later revealed that the song was, in fact, autobiographical — then admitted that she's actually done more than just kiss another woman. So, apparently Katy "got so brave, drink in hand" and Miley was the one wearing "cherry chapstick?" And this could be totally unrelated, Katy recently chopped all her hair into a very Miley-esque pixie cut — is there something here we need to know about?