Millie Bobby Brown Enola Holmes Movie Details
Millie Bobby Brown Will Star in AND Produce a Movie About Sherlock Holmes's Sister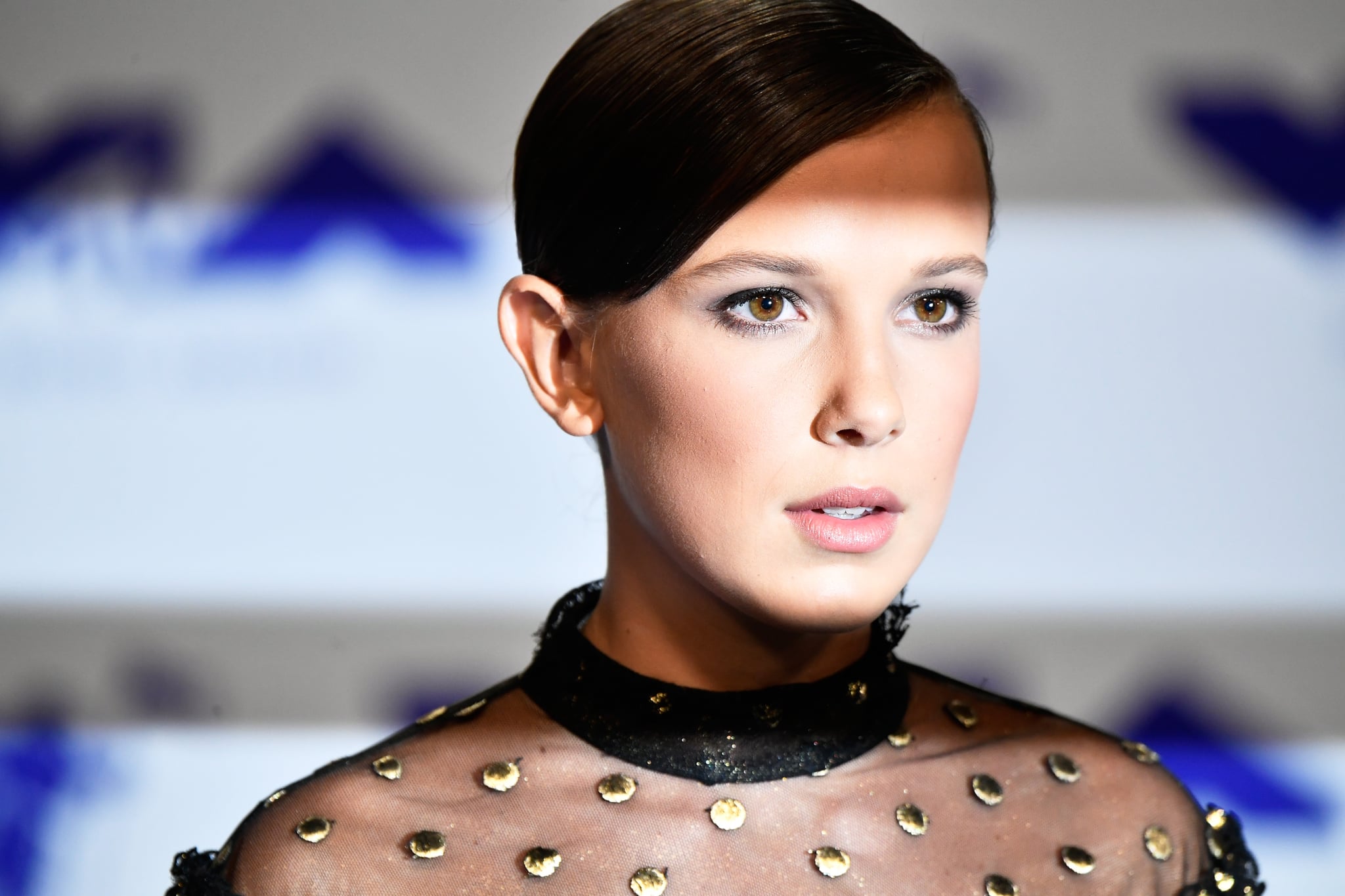 Fresh off of her glamorous appearance at the Golden Globes, Millie Bobby Brown has some pretty big news: she has an exciting new role lined up! The Stranger Things star is temporarily leaving Hawkins, IN, to star in and produce a feature film franchise based on the Enola Holmes mystery novels, per Deadline.
The young adult detective series, written by Nancy Springer between 2006 and 2010, follows 14-year-old Enola Holmes as she unravels thrilling mysteries. The character is the teenage sister of famed mystery solver Sherlock Holmes, who's already renowned and 20 years her senior at the time the books take place. We can't imagine a better actress to step into Enola's shoes than Brown, who's already proven that she's both talented and possesses the necessary charisma to carry a feature film franchise.
Legendary Entertainment is the force behind the films, which the Emmy-nominated, 13-year-old star will produce through her PCMA Productions banner. The move will make her one of the youngest actors to ever to claim a producer credit on a feature film. That's not all she has in the works, though — in addition to the Enola Holmes mysteries, Brown has an upcoming role in the Godzilla sequel, Godzilla: King of Monsters. We can't wait to see what she lines up next!