Miss Colombia Says Miss Universe Mistake Was Humiliating
Miss Colombia Calls Steve Harvey's Miss Universe Mistake "Humiliating"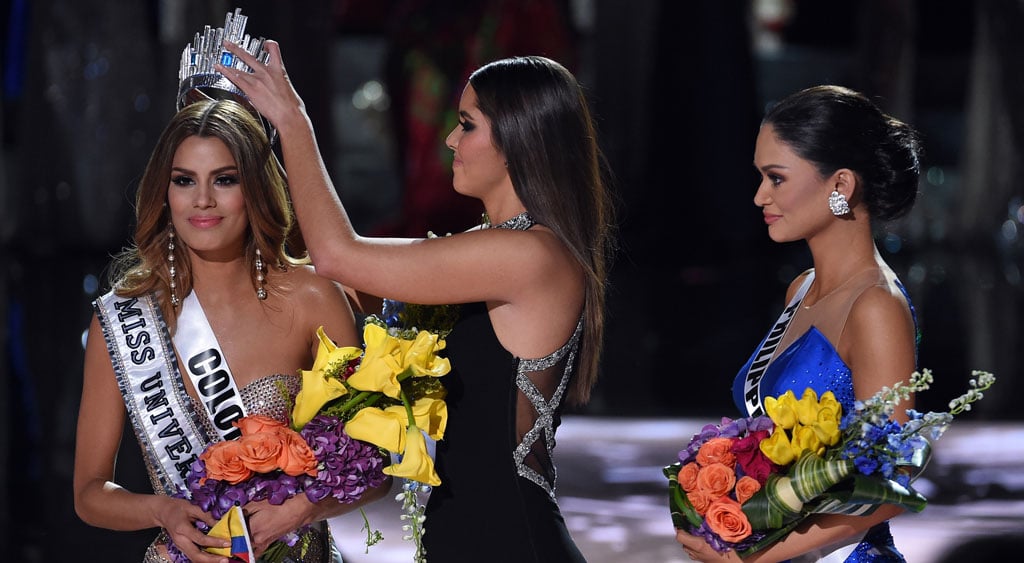 Steve Harvey made the world collectively cringe in Decemeber when he accidentally crowned the wrong winner at the Miss Universe pageant. The host first gave the crown to Miss Colombia when the real winner was actually Miss Philippines. While both celebrity reactions and Internet memes quickly popped up and gave us a good laugh, Miss Colombia herself, Ariadna Gutierrez, is speaking out about the horrible moment. "It was very humiliating for me, but also for the whole country and for all the people not only from Colombia but the other Latinos that were in the auditorium," she said in an interview with the Latin Times. She also says she was caught off guard because she thought "this is going to be a joke, because in the rehearsals he used to play around with questions and I thought he was going to continue with that same tone to make people laugh."
Shortly after the scandal, rumors began to swirl that the mix-up might have been a ploy to improve ratings, to which Ariadna responded, "If that was the goal, they succeeded." Donald Trump, who used to own the telecast, also spoke out about the situation, saying that Miss Colombia and Miss Philippines should be named co-winners. "For the first time I agree with him," Ariadna continued. Despite Miss Colombia's latest statement, Steve seems to have moved on from the whole ordeal. He posted a hilarious photo on Instagram on Dec. 25 making fun of himself by saying, "Merry Easter y'all!!"