Miss Iraq 2015
Steve Harvey's Slip-Up Wasn't The Only Pageant News This Week
Just hours before host Steve Harvey accidentally announced Miss Colombia as the winner of the 2016 Miss Universe competition last Sunday night, another major story in pageantry was unfolding thousands of miles away from Las Vegas.
For the first time since 1972, the Miss Iraq competition was held in accordance with international pageant standards, meaning that this year's winner will be eligible to advance to the Miss Arab and then Miss World events. 150 women initially entered the competition, but 15 dropped out over the past few months for a variety of reasons, including having recieved death threats regarding their participation.
This year's winner, 20-year-old engineering student Shaima Qassem Abdulrahman, had a hard time convincing her parents to let her enter, but ultimately, her reasons for joining persuaded them. Speaking to NBC News on Saturday, Abdulrahman explained: "I want to prove that the Iraqi woman has her own existence in society, she has her rights like men."

With her empowering message, we hope that there are many more years of Miss Iraq compeitions in the future!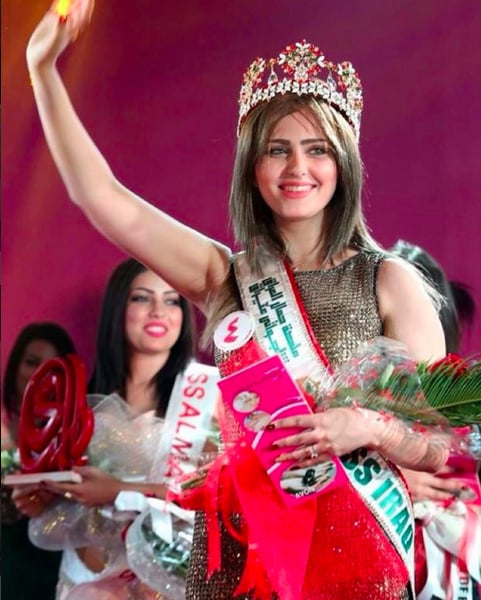 Image Source: Instagram user shaima.qassmofficial