Moe Shama's Wife Lipsynching Goes Virral
Moe Shama May be the Social Media Star, But His Wife Steals the Show in This New Video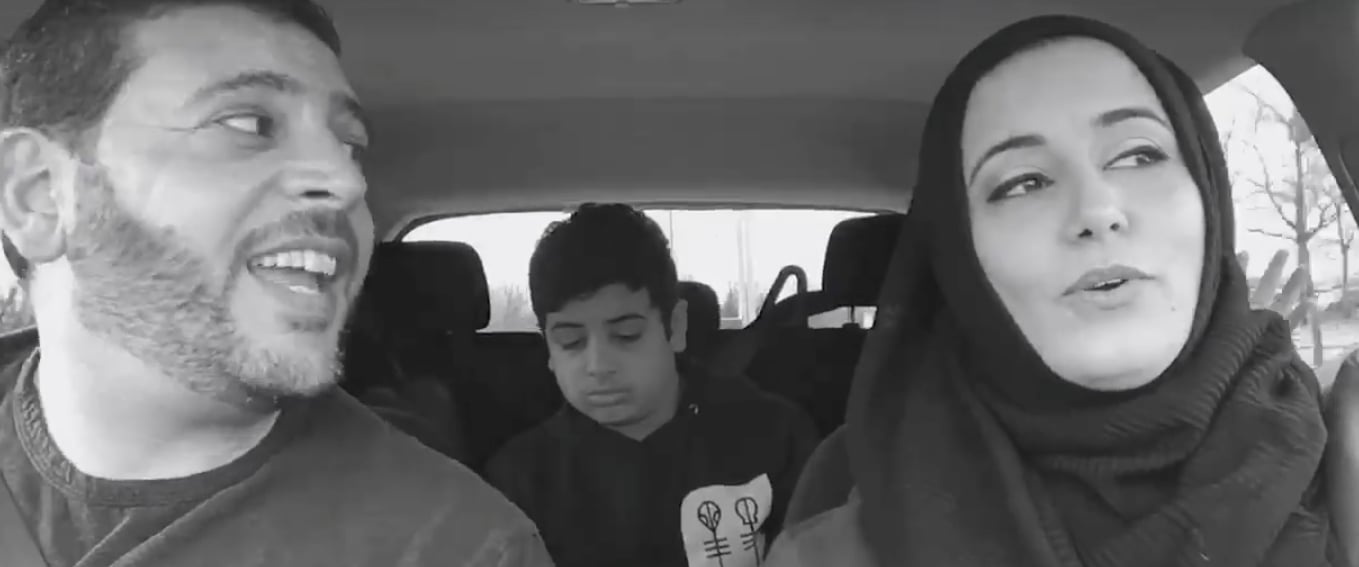 Move over James Cordon and Jimmy Kimmel, you've got competition!
Palestinian-American social media star Moe Shama secretly posted a video of his wife lip-synching to Adele's "All I Ask," and it's no surprise it went viral.
Simultaneously driving and singing along, her kids distracted by iPads in the backseat, Shama's wife expertly nails Adele's hit. Her husband watches on, occasionally joining in, but it's the wife that really steals the show.
He may have been aware that she didn't want him to post the video-- but now that it's gone viral, can she really blame him? "This just might be my last night with her when she finds out I posted this. Hahahaha," he captioned the video.
Image Source: Facebook user Moe Shama