Mohamed Salah Face on Date Packs in Egypt This Ramadan
Um ... Mo Salah Is Basically Becoming the Face of Ramadan in Egypt (and We Don't Hate It)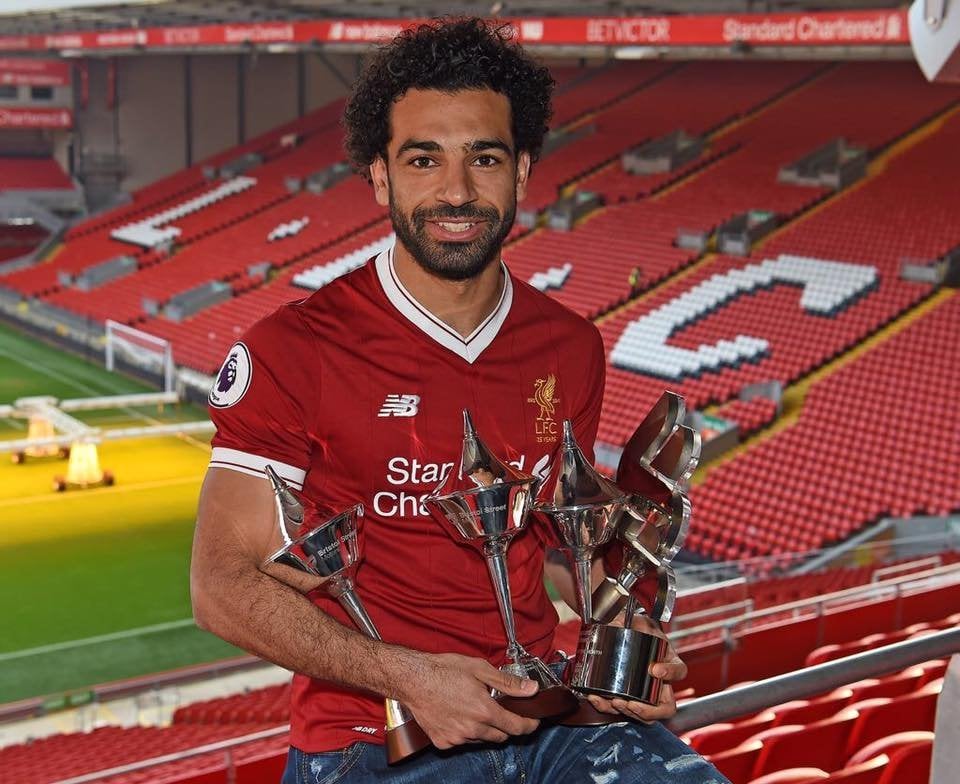 Egyptian football legend and Liverpool player, Mohamed Salah, can be seen anywhere in Egypt. He's on TV commercials, billboards, and posters. But now you can see his smiling face on Ramadan decorations … and food.
Egyptians have taken their love for the man dubbed as the "King of Egypt" a step further, with images of him on Ramadan lanterns and dried food goods. From locally made wooden lanterns that cost EGP80 (AED16.70) to imported Chinese lanterns that cost EGP220 (AED45), lantern vendors are seeing these fly off the shelves, they told Gulf News. Even the expensive Chinese-made ones are selling out.
We're not surprised. Soccer and Ramadan are two Arab loves and together they're a great combination. Especially with the Egyptian-raised, European football star.
Salah's face is also on dried dates packages. So, his face will be associated with breaking fast during Ramadan. One of the premium Egyptian date brands has even been named after Salah, a date merchant in Al Matariya area of Egypt told Gulf News. Just one kilo of the Salah dates is pretty high at EGP50, But vendors aren't worried, as they know anything that contains Salah memorabilia will sell well.
Another reason for using Salah's image on Ramadan food packages and decorations is because the football star is famously known for his charitable work in Egypt. He frequently gives money to charities, struggling couples, schools, etc. He also did an anti-drug government campaign that saw a 400 percent increase in calls to rehab hotlines.
My husband is a Muslim, Egyptian football fanatic, and I'm pretty sure if I bought him a Ramadan lantern with Salah's picture on it, he'd make it the focal accessory in our house … forever.