Money Kicks Sneaker Collection
Dubai's Favorite Rich Kid Just Gave a Tour of His Absurdly Expensive Sneaker Collection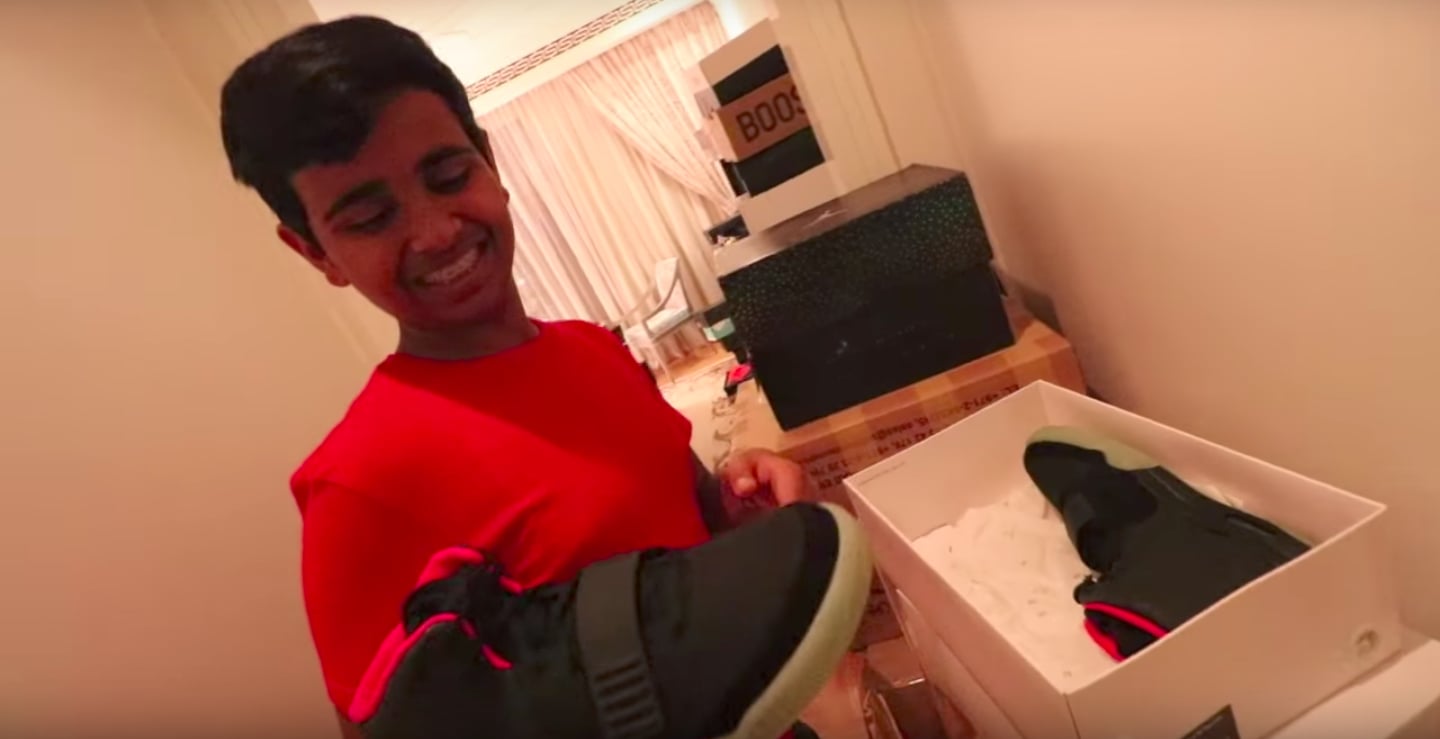 They don't call him Money Kicks for nothing!
The 15-year-old social media celebrity, whose real name is Rashed Belhasa, recently launched an online store that sells bags, accessories, and of course, sneakers, is giving fans a sneak peak at his own lust-worthy collection of kicks in his latest video.
Worth over AED 3.67 million, (that's over 1 million USD!!), it's no surprise that his sneakers fill up an entire room. In the video, Rashed takes viewers through every pair of his shoes...and it's 21 minutes long.
For the most part, he keeps his sneakers in the boxes they came in, but for extra special pairs, he keeps them in clear plastic boxes.
He has so many pairs that as he's giving the tour, at times he has trouble locating the shoe he's looking for!
When you have 21 minutes to spare, see the whole video right here!