Netflix's Most Binged-Raced Shows in UAE and Saudi Arabia
Shocker! Stranger Things Is Not Netflix's Most Binged-Raced Show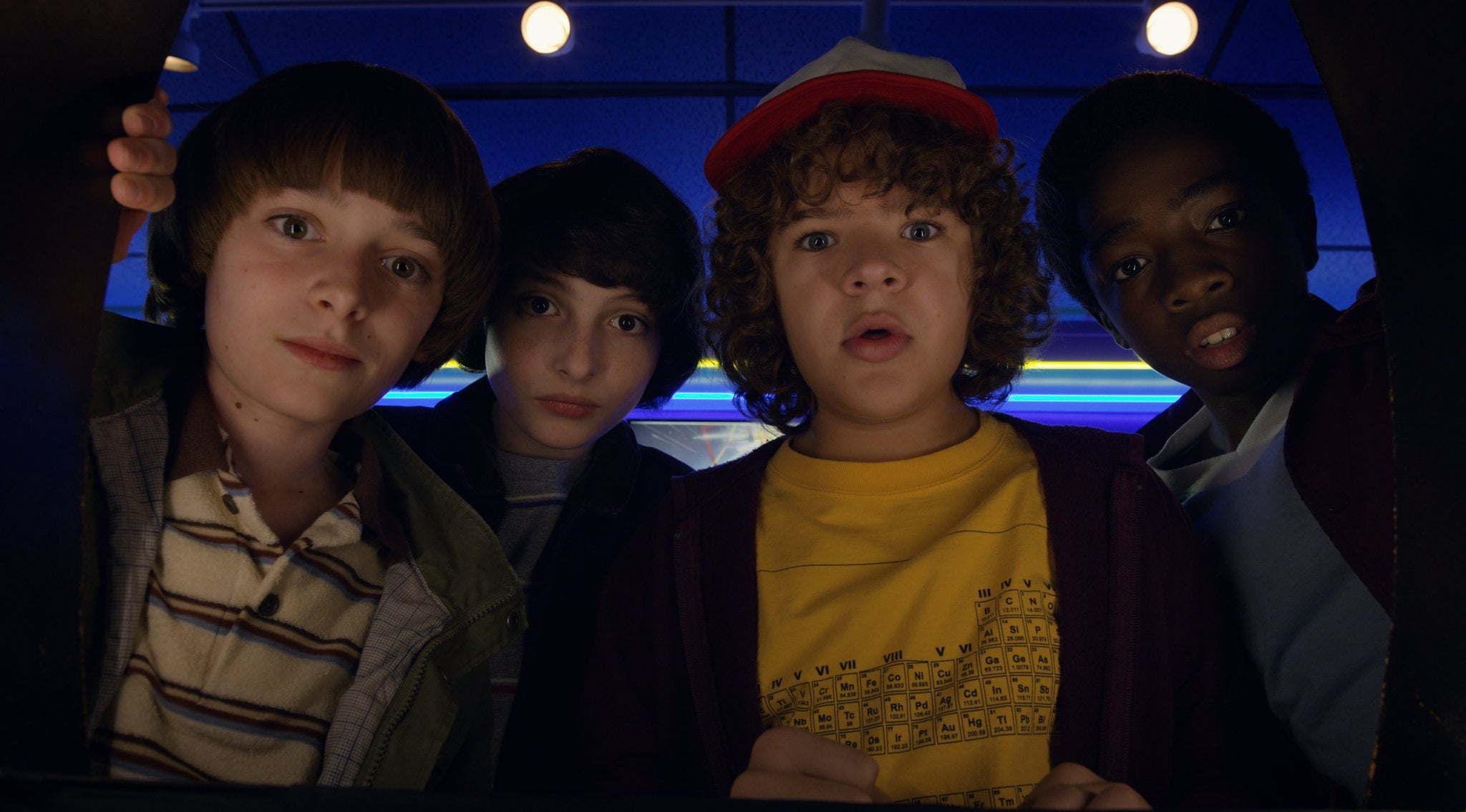 Stranger Things 2 drops on Netflix October 27 and there's no doubt people all over the Middle East will be spending the first day of their weekend holed up to get through all of the new episodes. But according to new stats from the online streaming service, the show isn't the title most likely to be binge-raced in this region. Marvel's The Defenders is the no.1 program that people in the United Arab Emirates and Saudi Arabia get through in just 24 hours. In the UAE, Stranger Things ranks at no.12 and in KSA it's no.11, being beaten out by the likes of Narcos, Gilmore Girls: A Year in the Life (the global favorite) and Santa Clarita Diet.
The Dubai Fitness Challenge may be on but it seems the region's favorite kind of endurance sport is get through hours and hours of a series on the sofa.
"The beauty of Binge Racing is that while it can be enjoyed by anyone and everyone, it can be somewhat of an endurance sport and test mental and physical boundaries," Abeer Al Khaja, an Emirati coach at CrossFit Metalize Dubai, said about the findings. "With a few smart preparation tips and techniques, binge racers can optimize performance and enhance their entertainment experience with maximum alertness, energy and comfort."
As if we needed more encouragement to hit the "Still Watching" button, he also shared some tips for getting through a marathon screening. He recommends getting at least seven hours' sleep the night before and taking a 20 minute nap during the binge watching session. Of course, make sure you're well prepared with snacks and drinks (not too sugary or you'll crash and burn), watch a few episodes of the previous season to remind you where you left off and get your friends to watch at the same time to get competitive.
Want to feel less guilty about being glued to Netflix? Do some living room exercises while you binge. Check out the full lists below.
Saudi Arabia
Marvel's The Defenders
The Seven Deadly Sins
Santa Clarita Diet
The Ranch
Gilmore Girls: A Year in the Life
Friends from College
Atypical
Narcos
Fuller House
GLOW
Stranger Things
The OA
Anne with an E
White Gold
Marvel's Iron Fist
Frontier
Dear White People
Chewing Gum
You Me Her
Disjointed
UAE
Marvel's The Defenders
Gilmore Girls: A Year in the Life
Friends from College
Santa Clarita Diet
The Ranch
The Seven Deadly Sins
White Gold
Atypical
Narcos
Chewing Gum
Fuller House
Stranger Things
GLOW
Dear White People
Anne with an E
Grace and Frankie
Lovesick
Frontier
The OA
You Me Her