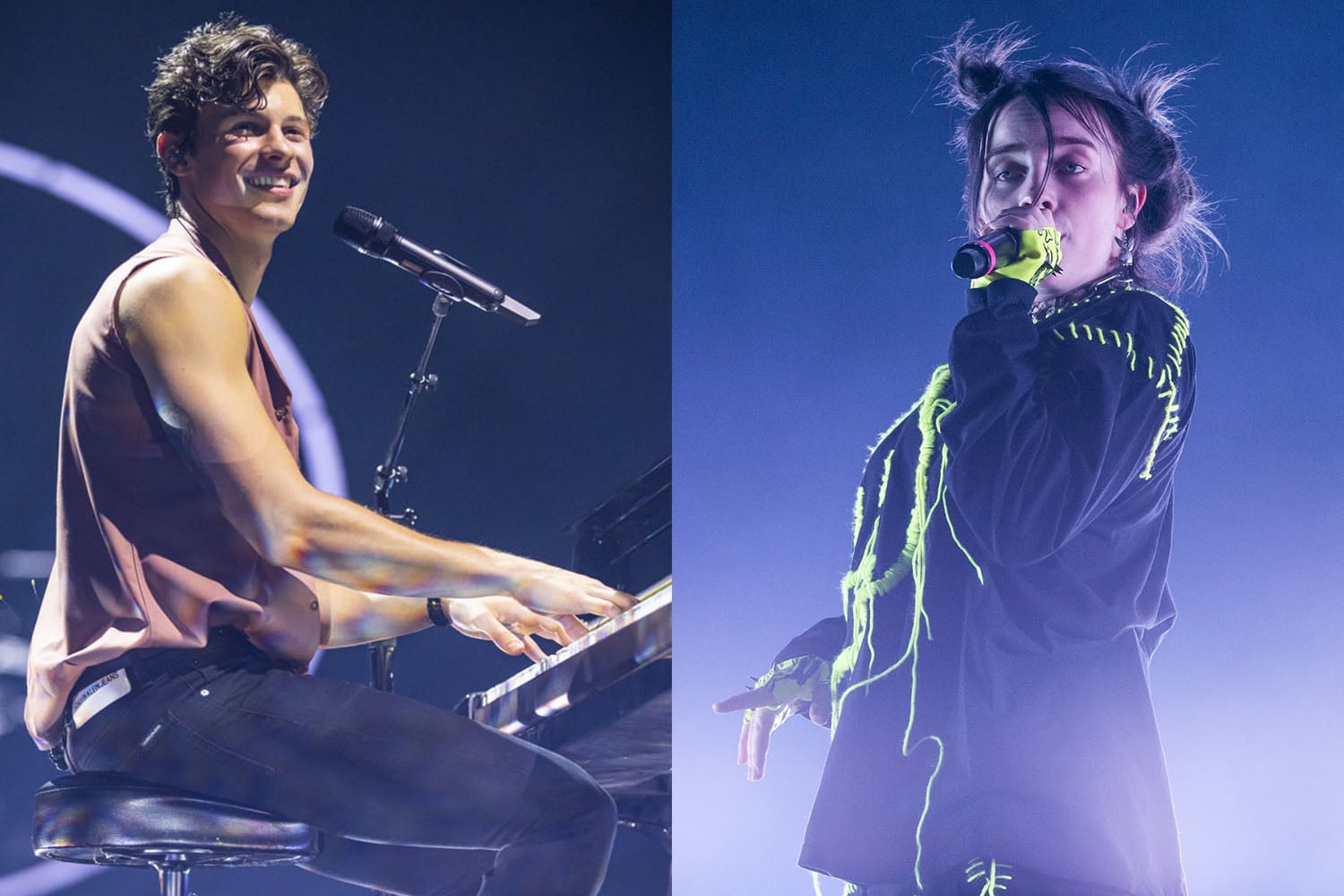 Abu Dhabi's first time hosting The Nickelodeon Kids Choice Awards [1] is set to be a gooden' and that's all thanks to its star studded nominees. The event, which will be held at Abu Dhabi National Exhibition Centre on September 20, will bring together a slew of our favorite stars including Billie Eilish [2], Zahra Lari, Adil Echbiy and Shawn Mendes.

To give you a better idea of all of the stars set to grace our shores, here's the full list of nominees:
Favorite International Star
Billie Eilish
Shawn Mendes
Camila Cabello
Khalid
Favorite Music Video
Nassif Zeytoun - Kel Yom Bhebik
Maya Diab, Massari and French Montana - Ya Nour El Ein
Adham Nabulsi - Howeh El Hob
Nora Fetahi and Fnaire – Dilbar
Favorite Radio Station
Energy Lebanon
Virgin Radio
Dubai
Pearl FM
Al Arabiya
Favorite Sports Star
Ramy Nachar
Raha Moharrak
Zahra Lari
Rashid Al Dhaheri
Favorite Gamer
NeroGamer55
Fir4sGamer
Ahmed Al Nasheet
iiklay
Favorite Cartoon
SpongeBob SquarePants
Tom & Jerry
Majid
Gumball
Favorite Influencer
Ibrahim Basha
Taim Al Falasi
Bin Baz
Mina Al Sheikhly
Favorite TV Personality
Raya Abi Rachid
Qusai (DON LEGEND)
Assalah Kamel
Wissam Breidy
Favorite Male Newcomer
Mohamed El Sharnouby
AlWalid Al Hellani
DYL3R
Adil Echbiy
Favorite Female Newcomer
Cynthia Samuel
Sandra Sahi
Salma Abu-Deif
Zeina Makki
Favorite Vlogger
Thunayan Khalid
Feyhan Family
Lowi Sahi
Rozzah
Favorite Group
Omar & Rajaa Belmir
Flipperarchi & Daffy
BoyBand
Sharmoofers
Favorite Female Artist
Hala Al Turk
Manal
Shamma Hamdan
Carmen Soliman
Favorite Male Artist
Adham Nabulsi
Essa Al Marzoug
Saad Ramadan
Mohammed Hamaki
Favorite Actress
Cyrine Abdel Nour
Donia Samir Ghanem
Aseel Omran
Daniella Rahme
Favorite Actor
Mohammed Ramadan
Moatasem El Nahar
Asad Al Zahrani
Amr Youssef
Depending on which star you'd like to see covered in slime the most, vote via Nickelodeon's website (click here [3] to vote) and download the Nickelodeon Play app.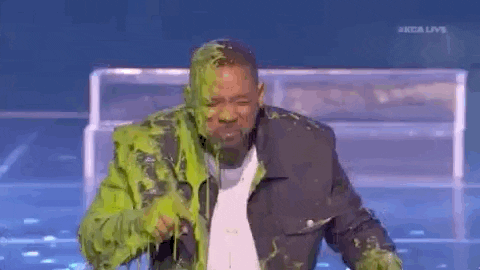 via GIPHY [4]
To experience the fun first-hand, grab yourself a ticket to the show. Prices start at AED199.
via GIPHY [5]