Nicole Kidman Talks About Adult Children
Nicole Kidman Made a Point to Acknowledge Her Adult Children in a Post-Emmys Interview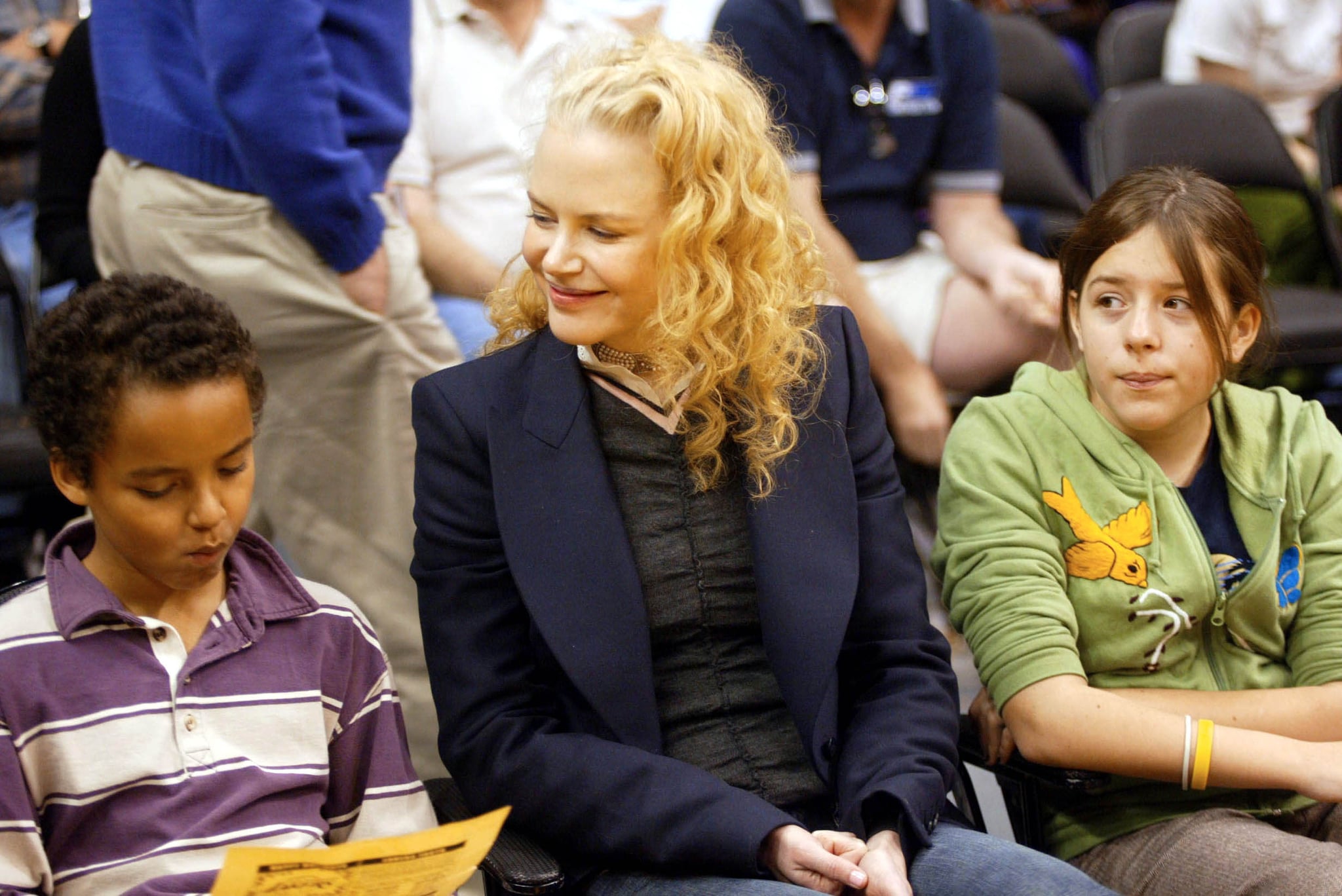 Nicole Kidman spoke at an event Tuesday night to support Futures Without Violence, an organization that works to end violence against women and children around the world, where she revealed hints about season two of Big Little Lies, expressed how much her recent Emmy win meant to her, and reiterated the importance of shedding light on domestic abuse. She also made a point to acknowledge her older, adopted children with Tom Cruise, Connor, 22, and Isabella, 24, something she didn't do in her Emmys acceptance speech that had some questioning why it sounded like she only had two young daughters.
During her interview with ABC News at the event, Nicole cut in after Deborah Roberts said, "You have young daughters, I know your children are younger . . ." to say, "Well, I have two adult children who are grownup, one of them's married, and then I have little girls."
She then went on to say this about her youngest daughters with husband Keith Urban, Sunday Rose (eight) and Faith Margaret (six), "They've not seen any of it. They want to see it and I say it's not appropriate. To which they say, can we just see bits?" From her laugh at the end, we're guessing the answer has still been no!