Nike Olympics 2016 Commercial Imagines Athletes As Babies
Sports Stars Share a Poignant Message With Fans As Olympic Athletes Head to Rio
لا أحد يولد بطلاً، بل الأبطال يصنعون أنفسهم. #justdoithttps://t.co/FpKmPuRzJK

— Nike (@Nike) July 24, 2016
With less than two weeks to go until the Olympics begin, the world is feeling very enthusiastic as the best athletes on the planet get ready to outdo not only their competitors but themselves too. So the latest commercial from Nike couldn't come at a better time.
The advert starring Bobby Cannavale imagines the sports stars we know and love as toddler being encouraged to "Just Do it." It begins with him switching off a kids' music player and shouting "Listen up babies!" Viewers might be amused as the watch he screen star tells the little ones, "Life's not fair. You get no say in the world you're born into. You don't decide your name, you don't decide where you come from."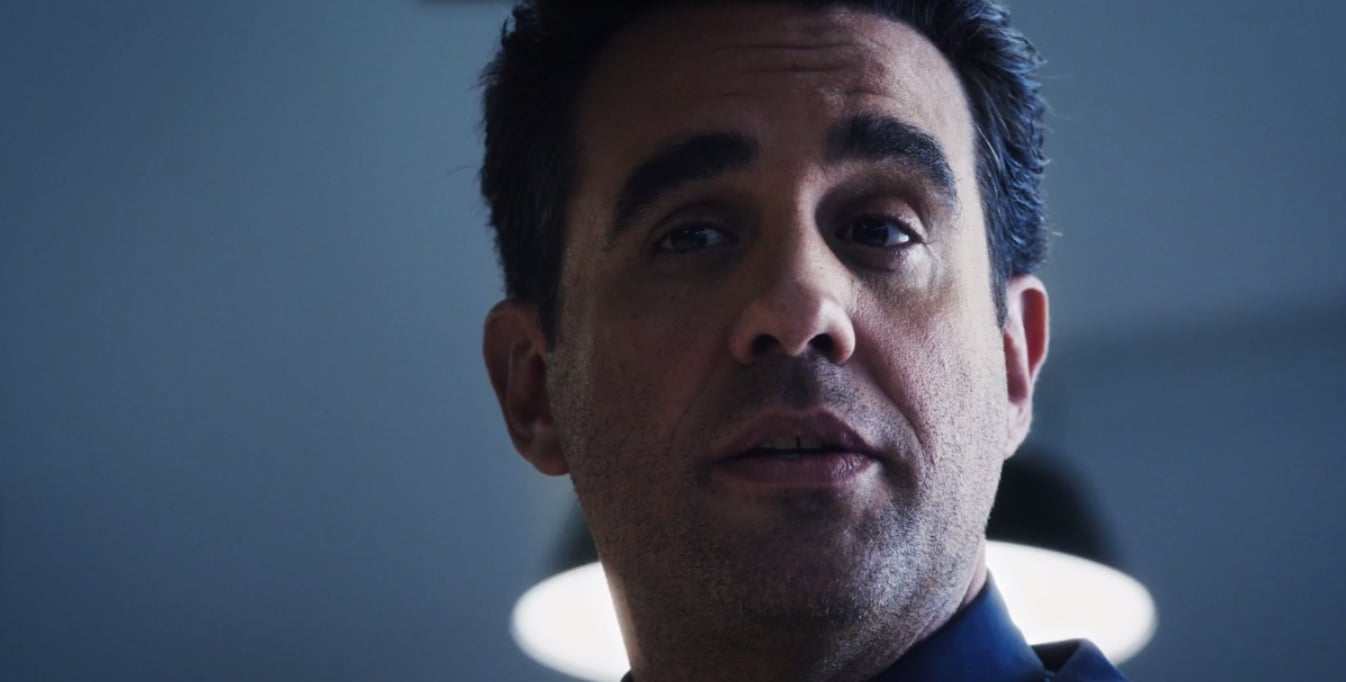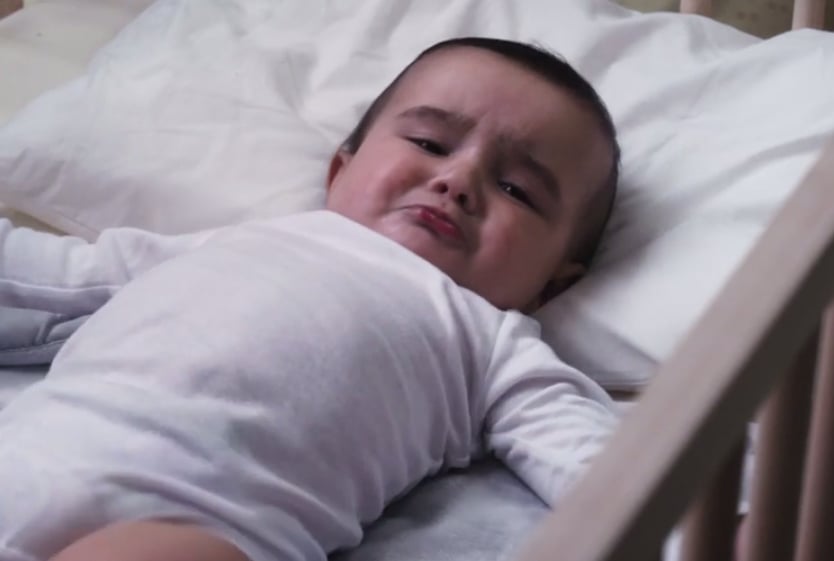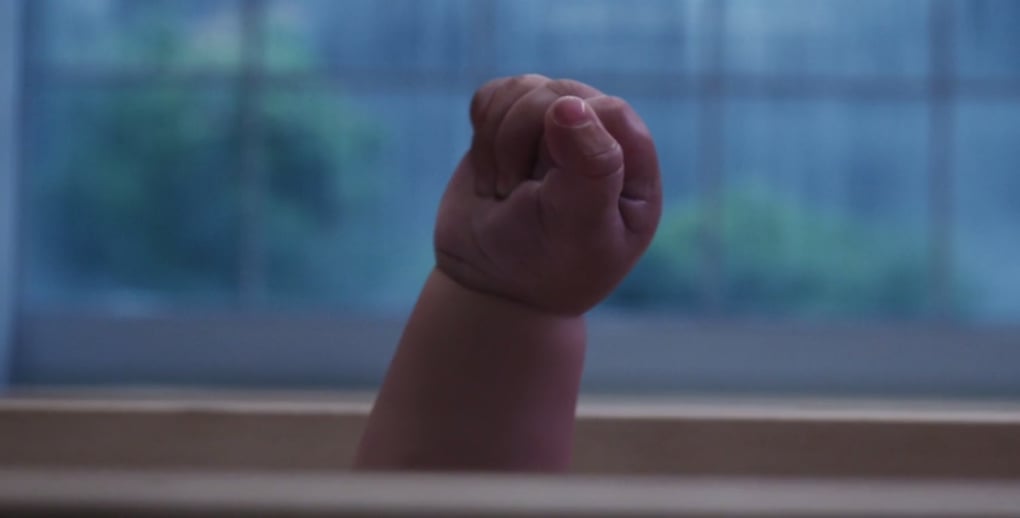 But his words hit home when he points out facts that are at the center of the ongoing refugee crisis around the around the world right now, and obstacles some well known athletes have had to overcome themselves. "You don't decide whether you have a place to call home or whether your whole family has to leave the country. Yeah it's messed up," he adds.
The clip ends on a positive note though, as Bobby reminds the spring chickens that from an early age, you get to take life in whatever direction you choose, and that the future is unlimited. "You don't decide how the world judges a person like you, you don't decide how the world begins but you do get to decide how it ends," he says.
Watch the video that's trending on Twitter to the mini stars in action and see how famous names are supporting the message on social media below. Baby fist bump!
MY STORY BEGAN IN DOHA,WHERE MY DREAM WAS TO FLY,NOW I'M DEFYING GRAVITY AND MAKING MY FAMILY PROUD @NIKE #JUSTDOIT pic.twitter.com/C83laA6R2e

— معتز برشم ♕Barshim (@mutazbarshim) July 22, 2016
My story began with my brothers pushing me around. Since then, I've learned to stand my ground. @nike #JustDoIt pic.twitter.com/sxoYdZSltz

— Rob Gronkowski (@RobGronkowski) July 24, 2016
What a day! Properly makes it all real! ☺️ Incredible send off for all the athletes...thanks! 👏🏽 @NikeUK #JustDoIt pic.twitter.com/e5CrzVUBWL

— KJT (@JohnsonThompson) July 24, 2016
Shutting down London #justdoit pic.twitter.com/k2WFDeLnC5

— Lynsey Sharp (@LynseySharp) July 24, 2016
Life began in Saint Quentin, where I was raised by my single mother. Today, I play to make her proud.@Nike #JustDoIt pic.twitter.com/b0OCpb4X1l

— Rudy Gobert (@rudygobert27) July 24, 2016
My story began in Compton where I dreamed of winning a Grand Slam. @nike #justdoit pic.twitter.com/lnIrIo5bjf

— Serena Williams (@serenawilliams) July 24, 2016
MEGAPHONES R FUN 🔊🔊🔊🔊 Big up all the althletes off to rep us in Rio 🙌🏾🇬🇧 #JustDoIt pic.twitter.com/C0EyHPbUbR

— Clara Amfo (@claraamfo) July 24, 2016
My story began in Montreal, where I dreamt of playing on a big stage. Now, I want to win on it. @Nike #JUSTDOIT pic.twitter.com/OYmvXSxKae

— Genie Bouchard (@geniebouchard) July 23, 2016
I've come far & beaten the odds. Now I run to make my family & my country proud!!!!! @nike #JustDoIt pic.twitter.com/xueiB53WYs

— Mo Farah (@Mo_Farah) July 23, 2016
MY STORY BEGAN IN LIEGE. WHAT I LEARNED IS TO ALWAYS BELIEVE IN MYSELF, NO MATTER WHAT. @NIKE #JUSTDOIT pic.twitter.com/HaGQBfoCDl

— Christian Benteke (@chrisbenteke) July 23, 2016
I was born in Barcelona. Soon I had a Dream. I just did it. @nike #JustDoIt pic.twitter.com/5IWMT2VrLe

— Gerard Piqué (@3gerardpique) July 23, 2016
I dreamed of playing in England. Now, I'm working on winning the Premier League! @nike #JustDoIt pic.twitter.com/X38Wr9FL0r

— Kevin De Bruyne (@DeBruyneKev) July 23, 2016
My story began in Holywood, NI, where I learned to love golf & dreamed of becoming a Major champion. @Nike #JustDoIt pic.twitter.com/vQv59ah8Yp

— Rory McIlroy (@McIlroyRory) July 22, 2016
My story began in Las Vegas, where we dare to dream. Now I'm grateful... @NIKE #JUSTDOIT pic.twitter.com/J4rfiLgdJ5

— Andre Agassi (@AndreAgassi) July 22, 2016
It began in Bulgaria, where I decided anything is possible if you match your heart with your dreams. @NIKE #JUSTDOIT pic.twitter.com/dUq3ZEsRN2

— Grigor Dimitrov (@GrigorDimitrov) July 23, 2016
My story began in Millville, where I found the game of baseball... Now I get to respect the game. @NIKE #JUSTDOIT pic.twitter.com/O4thm1H8tD

— Mike Trout (@MikeTrout) July 22, 2016
My story began in Spring, Texas where I dreamed of being an elite athlete. @NIKE #JUSTDOIT pic.twitter.com/rgP4wmE43f

— Simone Biles (@Simone_Biles) July 22, 2016
It all started in Ridderkerk, I dreamed of being a pro. Now it's reality by hard work & dedication @Nike #JustDoIt pic.twitter.com/1KeA2wOlTh

— Kevin Strootman (@Kevin_strootman) July 22, 2016
Image Source: Twitter user nike