OSN Playing Game of Thrones Show on Water Screen in Dubai
The World's Largest Outdoor Water Screen Is Playing a Game Of Thrones Show Twice a Day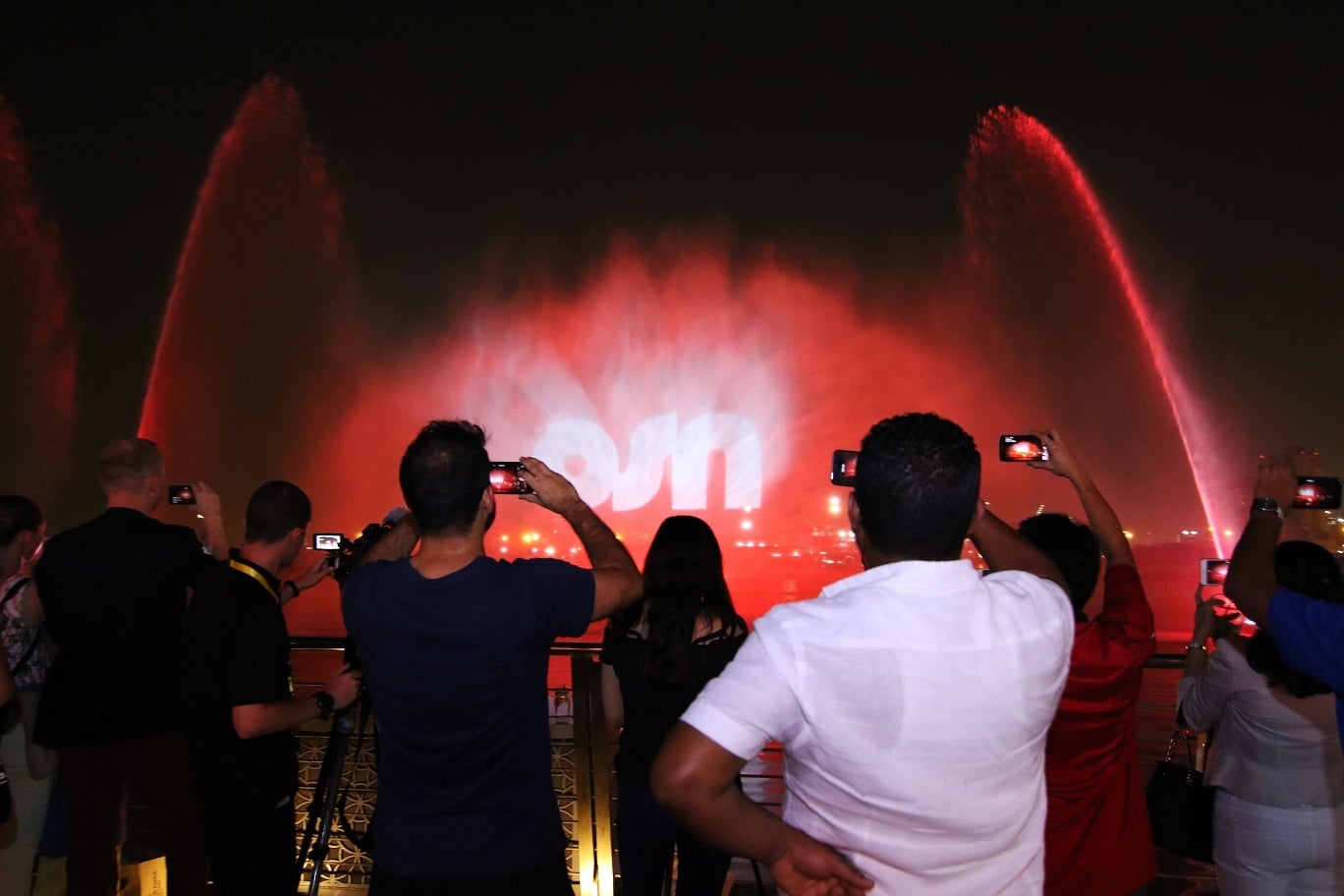 If you're anything like us, you've been watching Game of Thrones on repeat since Monday morning, just to catch any little details you may have missed. And if you're looking for a new way to enjoy the show, just look to the world's largest outdoor water screen. Set in Dubai Festival City, a special GOT presentation named Imagine, is being shown twice every evening (8.30 p.m. and 10.30 p.m.) from July 18 until July 29.
It's a combination of moving images, light, fire and water fountain displays at Festival Bay, and nearby in the main atrium of Festival Square, the Iron Throne is waiting for fans to take snaps with.
"This is a great chance for our shoppers to see highlights of one of their favorite shows projected onto our Guinness World Record breaking attraction – IMAGINE," Steven Cleaver - Director, Shopping Centres Dubai, Al-Futtaim Group Real Estate, said. "Dubai Festival City joins the rest of the world to launch this highly-anticipated season of entertainment with this spectacular show. We are looking forward to welcoming fans to enjoy the Game of Thrones experience in-mall as well as from our many waterside restaurants."
Watch the actual show at the same time as the US each Monday at 5 a.m. on OSN On Demand and OSN Play. It repeats on OSN First HD at 11 p.m. the same day.
Image Source: OSN