Will the Obama Family Be at Prince Harry's Wedding?
Will the Obama Family Be at Harry and Meghan's Wedding? It's Very Possible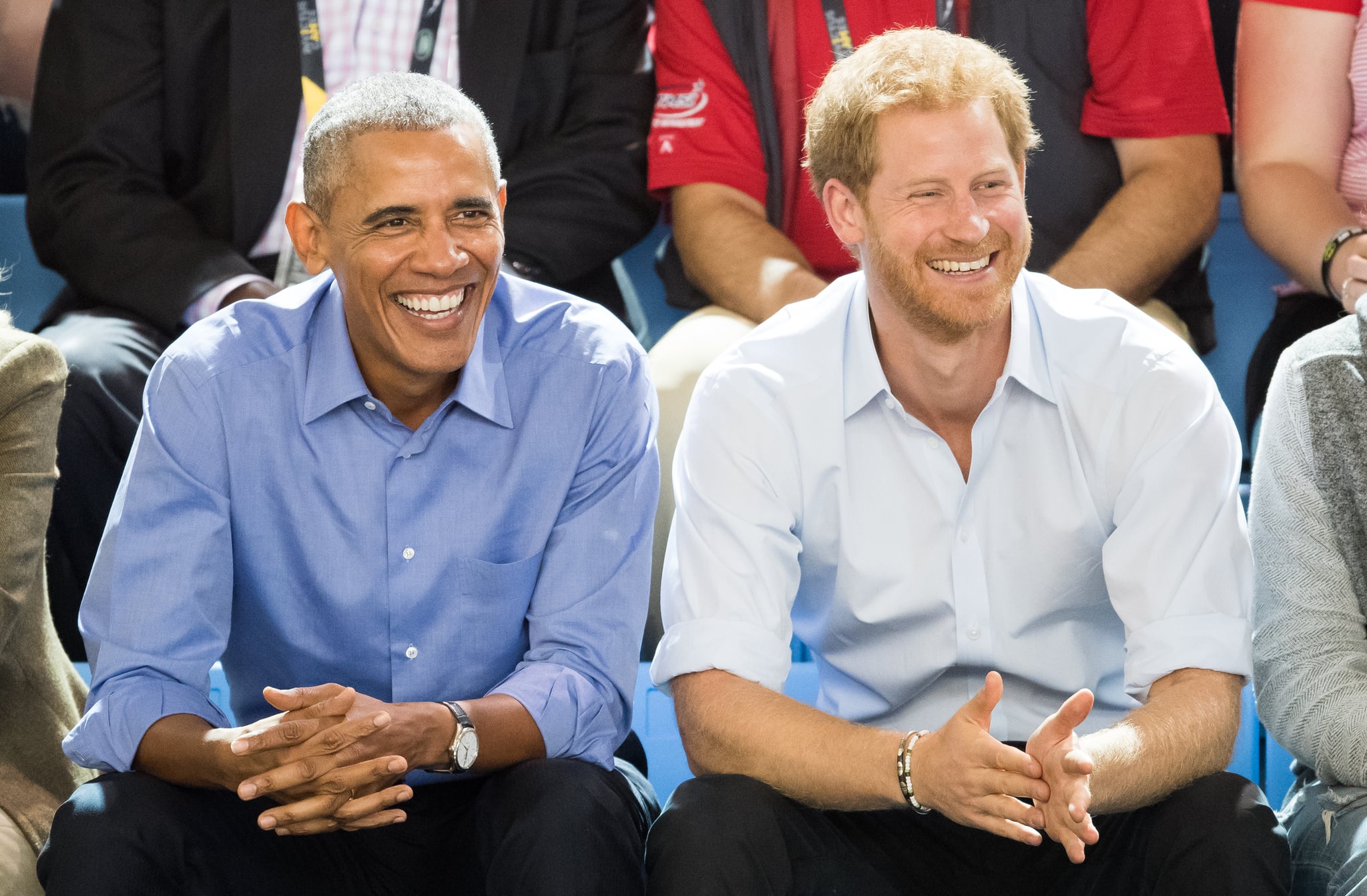 It's no secret that Prince Harry and Barack Obama are tight, so it only makes sense that the Obama family would be invited to Harry's upcoming wedding to Meghan Markle, right? Well, when BBC asked Harry on Wednesday if he'd already extended the invite to the former president, Harry replied, "We haven't put the invites or the guest list together yet, so who knows whether he's going to be invited or not. I wouldn't want to ruin that surprise."
Even so, it seems like Harry had a change of heart. According to Us Weekly, Harry has already informally invited Barack and his wife, Michelle, to his May 2018 nuptials. "Harry has already told the Obamas he wants them at the wedding but because of the political side of things, like the immense pressure that would follow to invite the Trumps, their appearance at the wedding hangs in the balance," a source told the publication. "If they don't go, it will be because the Obamas have turned around and said, 'We understand the situation you're in, let us make it easy for you.'"
Although the official wedding invitations still haven't been sent, Harry and Meghan's close friends and family have reportedly already begun planning for the big day. "The friends and family who are going to the wedding already know they're going," a source told Us Weekly. "There are no friends, at least on Meghan's side, that are in the dark about that." We wonder if Priyanka Chopra and Serena Williams will be making appearances?